Since the new reality TV series, The Magaluf Weekender has hit our TV screens we've been eager to find out whether there's more to sassy resort rep Jaime-Leigh Paley than a frosty attitude and a killer pair of hot pants.Reveal
caught up with the 21-year-old brunette to see what else we could discover about her secret wild side and being misunderstood...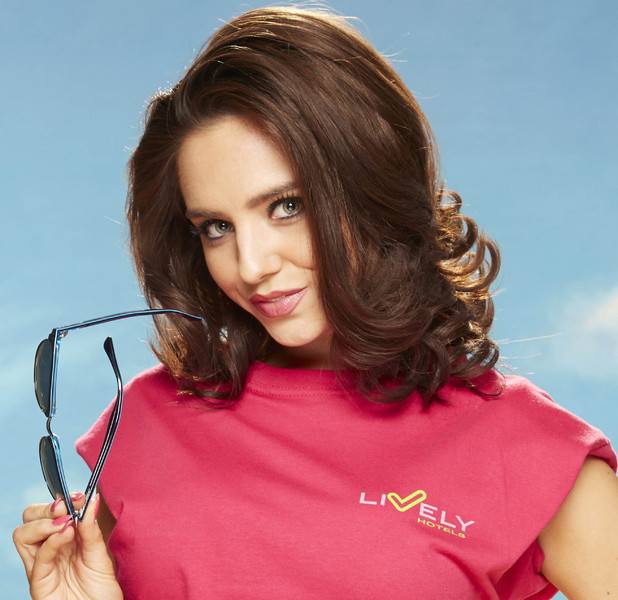 She'd just broken up with her boyfriend before filming the show
Jaime-Leigh admits that the reason she may have seemed slightly aloof and standoffish during the series was because she was nursing a broken heart.
"It was a bit of a tough time for me really," she says. "I'd just come out of a three-year relationship four days before going out to film, so I would say the show was like my therapy. It distracted me, but I did find certain times tough and I was probably a bit more agitated and stressed than I normally would have been.
"I was thrown into an environment where I was told to go crazy and I kind of just wanted to sit with ice cream and sing power ballads (after the break-up). It's not the easiest thing," she adds.
"Anytime I came across as a bit of a bitch or a bit stuck up, I can justify it to myself, knowing that it wasn't the best time for me."
Jaime also confessed that she and her ex had previously worked as reps together in Mexico, so it was difficult adjusting to working by herself.
She says: "My first job was in Paris on my own when I was 18 and then straight after that I went to Mexico. Three months in I met my partner and we travelled around many states in Mexico.
"I did come back to go to Malaga and Ibiza, but then I went back to Mexico again. We'd always done it together and worked well as a team."
She's been bisexual from a young age
The Skegness native tells us she has always been attracted to both sexes.
She explains: "It's not something where I woke up one day and thought 'OK I like girls'. Since I was a teenager I said to my parents 'I feel the same way about boys that I do about girls'. To me it's all about whether I'm attracted to you and your personality. I don't care what you've got underneath your belt!"
During the series we see Jaime-Leigh have a fling with single mum Chian, who she is still close to. However, she isn't ready for a new romance just yet.
"I'm very much still in contact with Chian. She's a wonderful girl and one of the kindest people that I've ever met in my life," she says. "It's only been six months since I broke up with my partner and he was a big deal in my life, so I don't want to be rushing into anything else until I'm ready."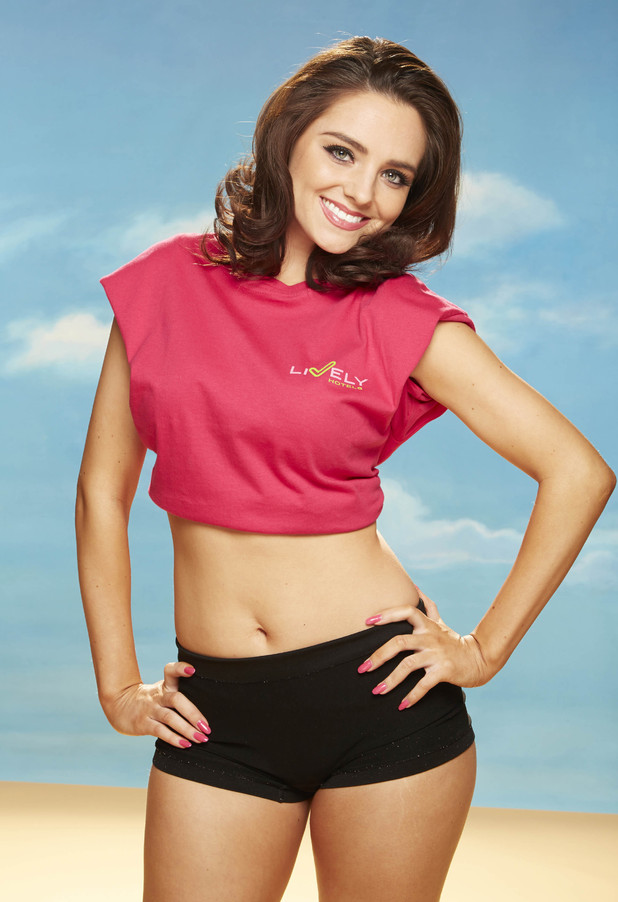 She's just as wild as the Magaluf holidaymakers!
Despite coming across as a professional resort rep, Jaime-Leigh admits that during a trip to Ibiza once, she found herself in some pretty unusual predicaments - including selling ornaments with no clothes on.
"When I went to Ibiza with my friends, within three days we'd already been paragliding off our faces and I'd suggested my friend get a tattoo, which she regrets to this day," she explains. "It was a pattern for her foot and she hates it!
"Another time we tried to sell ornaments for extra money. The only way we thought we could do it was if we were naked because then we thought people would buy them from us. We pretended that we were too poor to afford clothes."
But Jaime-Leigh - who is currently taking a gap year from university - maintains that Magaluf is the craziest place she's ever been.
She adds: "Some people in Magaluf have no shame whatsoever! I guess it's a coming of age thing. It feels like there is sex everywhere! The standard uniform of Magaluf is a G-string and nothing else for some people. Americans that I saw on Spring Break in Cancun tended to be a little bit more reserved, but English people can be crazy! They proper go for it!"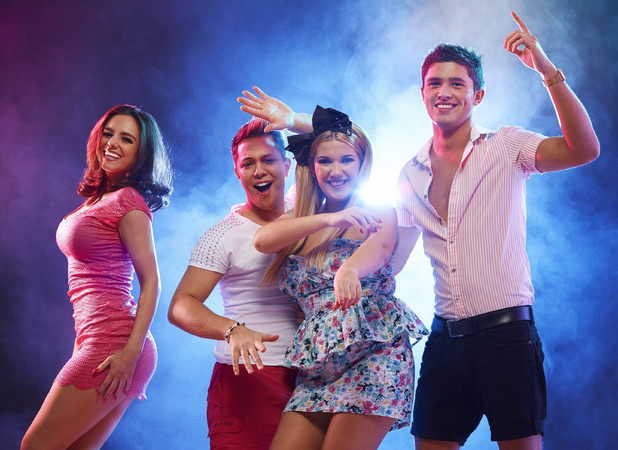 She eats whatever she wants and still has a hot bod
Since appearing on the show in tiny hot pants, Jaime-Leigh has gained recognition for having a killer figure and even featured on the pages of a men's magazine in a racy lingerie shoot.
"I never saw that coming and how people have really taken to me in that light. My ass has got lots of attention!" she jokes.
However, if you thought the reality TV star spent hours slaving away in the gym to stay in shape you'd be mistaken, as she claims she actually eats like a man and enjoys nothing more than visiting her local ice cream parlour in Skegness.
"I can't stop eating, it's a nightmare," she says. "I eat like a man, everyone is always so shocked with the amount I eat. People say I must have hollow legs or something!
"I try to go home at least once a month. There's this certain ice cream place which I'm addicted to and that is like my happy place. The best ice cream in the world is in Skegness."
Catch Jaime-Leigh in the final episode of
The Magaluf Weekender
, which airs this Sunday (10 February) on ITV2 at 9pm.
Who is your favourite resort rep? Let us know below, as the best comment from across the website each week wins £50!
Read more:
The Magaluf Weekender: all you need to know about new reality show
Read more:
Geordie Shore's Sophie Kesaei: "I think jamie Laing fancies Charlotte"