It's the new diet plan that's taken the A-list by storm, and Victoria Beckham propelled it into the headlines when she tweeted about how much she loved the healthy eating bible, Honestly Healthy, which promotes an Alkaline diet.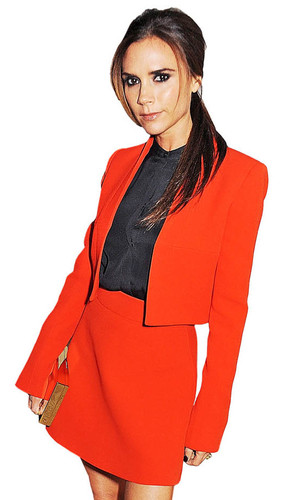 'Eating alkaline' is the hot new diet manta in the fashion and showbiz worlds. But what does that mean? It sounds like something from a high school chemistry lesson, studying our pH levels and adjusting our eating habits to manipulate the levels of acid and alkaline in our bodies.
But it's the premise of this eating regime, which Victoria, 38, has endorsed, tweeting a link to a £20 book called Honestly Healthy, enthusing: 'Love this healthy eating cookbook.'
With 106 recipes, ranging from raw buckwheat and cinnamon granola to mung bean curry and sweet and sour tofu, the recipes are based mainly on fresh fruit and veg. It's no surprise its other devotees include Gwyneth Paltrow, and supermodel Miranda Kerr has said: 'I eat low-GI, high-alkaline foods, drink filtered water and eat mostly fresh produce and very little meat.'
Actress Jennifer Aniston also follows the plan and reportedly drinks an alkaline smoothie every day (check out our Alkaline recipe below) which claims to boost health and energy levels as well as weight loss. Fans of the diet argue that our bodies are naturally alkaline but eating the wrong foods produce acid, which stresses out the body, causing weight gain and tiredness.
Not surprisingly, the authors of Honestly Healthy swear by the regime. Chef Natasha Corrett says: 'My weight yo-yoed for years and I tried lots of diets. Then in 2009 I hurt my back. My mum sent me to an Ayurvedic acupuncturist who took one look at me and said: "You're completely acidic."
'He asked if I struggled to lose weight, felt bloated, stressed, heavy, tired and struggled to wake up in the mornings and concentrate during the day.'
He'd hit the nail on the head so Natasha went on a three-week alkaline diet. 'Within days I felt amazing,' she says. So much so, she kept up the diet and ended up losing two stone, going from size 12 to a size 8.
The roots of alkaline eating go as far back as the ancient Hindu system of traditional medicine, called Ayurveda, which is still used today. And in the 1920s, the Hay diet was invented, which separated food into three groups – alkaline, acidic and neutral. In the 1980s it was known as the food combining diet.
The idea is that the body needs a balance between alkaline and acid – and that a body which is too 'acid' can cause all sort of problems from obesity and skin disorders to cancer.
Unfortunately, modern life means that most of us are eating the wrong sorts of acid-forming foods, such as coffee, junk food, alcohol, sugar and salt. Stress also causes acid to form in the body, says Honestly Healthy's co-author, nutritionist Vicki Edgson. 'Acid foods can cause weight gain, tiredness and other health problems, whereas alkaline foods help you stay in shape and make you feel and look younger.'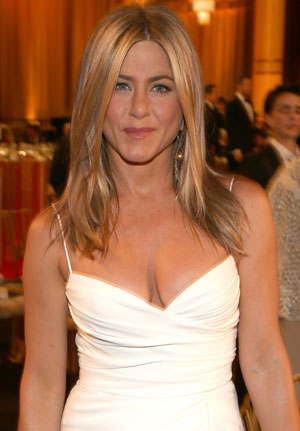 While fans of the diet rave about it, the medical establishment remains to be convinced. There is no scientific proof that 'eating alkaline' can bring about its alleged benefits.A spokesperson for the British Dietetic Association, Junee Sangani, says: 'There's not been any large clinical trials on the effects of alkaline diets and not much evidence either way. We don't know if it's safe and what the benefits of it are.
'I'd say that it does advise avoiding red meat and cheese – but both are good sources of protein and the latter in particular is a good source of dairy.'
Alkaline foods
Cooked greens and vegetable salads, citrus fruits, beans and pulses, oily fish and sweet potatoes.
Acid foods
Sugar, fat, red meat, processed foods, dairy, coffee, chocolate and most fruit apart from citrus.
Make your own Alkaline Smoothie
(Recipe from Honestly Healthy)
Mango coconut smoothie
• ½ mango, sliced
• 1 banana
• 475ml coconut water
• 40g (½cup) dessicated coconut
• ½tsp vanilla extract
Put ingredients in blender and whizz up for 30-45 secs.
To find out more about the Alkaline Diet, click
HERE
> David Beckham back on the football pitch at Arsenal: pictures!
> I lost 5stone to walk again: one woman's true weight loss story