EastEnders, Emmerdale, Hollyoaks: we take a look at tonight's top soap stories…
EastEnders, BBC1, 7.30pm
Whitney is feeling guilty about her secret snog with Joey (which happened months ago), and confides her upset in Bianca.
B advises Whit to keep her mouth shut to avoid aggravating boyfriend Tyler, but Whitney's still uncomfortable with the deceit and after a struggle with herself, she decides to confess everything to Ty.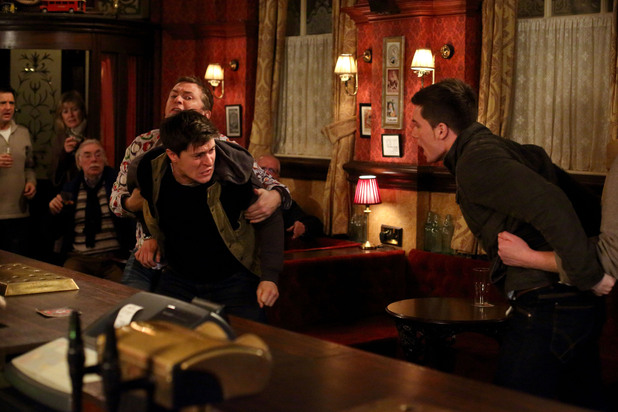 Instead of being understanding that the kiss meant nothing, and happened ages ago, Tyler loses his rag, hunts Joey down in The Vic, and starts a fight.
The boys are pulled apart, and Tyler storms off. Finding Whitney, he ends their relationship.
Emmerdale, ITV, 7pm
Belle is starting to feel her relationship with Luke is moving too fast, but too embarrassed to tell him, she agrees they can go back to her place…
Debbie clocks the pair of them together and instantly heads off to warn a panicked Lisa what Belle's up to.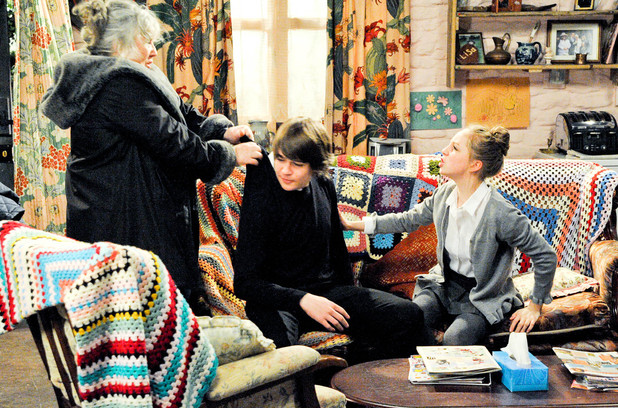 Lisa rushes home and finds Belle and Luke snogging on the sofa! She drags Luke off her little girl and throws him out.
Zak's furious when he arrives home and finds out what's happened, but it's Belle who's left alone and humiliated.
Hollyoaks, C4, 6.30pm
Brendan and Ste's happy little relationship is rocked when Doug returns home – what is he after?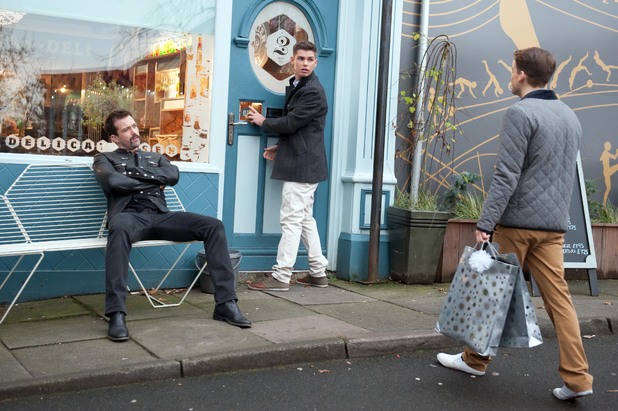 Arriving back in the village, laden with gifts and professing he's moved on and wants them to all work together, with no trouble, is Doug being honest?
Brendan's certainly not happy about his return, and heads to the club where he starts smashing things up. Mitzeee walks in and stops him, which leads Brendan to make a big confession…
> More soap TV news from Reveal
> Check your daily horoscopes from Russell Grant