Pregnant Fearne Cotton has been replaced by Kelly Brook... well, on Celebrity Juice, anyway.
Fearne, 31, is on maternity leave ahead of giving birth to her first child with boyfriend Jesse Wood which means fans of
Celebrity Juice
will be seeing a brand new face when the show returns in February.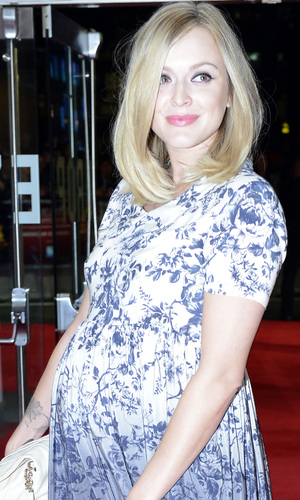 Fearne said: "I'm obviously gutted to be missing out on the new series of
Celebrity Juice
and will miss everyone a lot but am so happy Kelly will be joining the team until I'm back. She is used to Keith's ways, can hold her own and has ample assets to keep my seat warm till I'm back in September!"
And Kelly is definitely happy to do that!
The model said
Celebrity Juice
is her favourite show and she can't wait to work with Keith Lemon and Holly Willoughby.
And obviously Keith is more than thrilled to be welcoming Kelly to the show - so much so, that he wouldn't mind if Fearne didn't come back!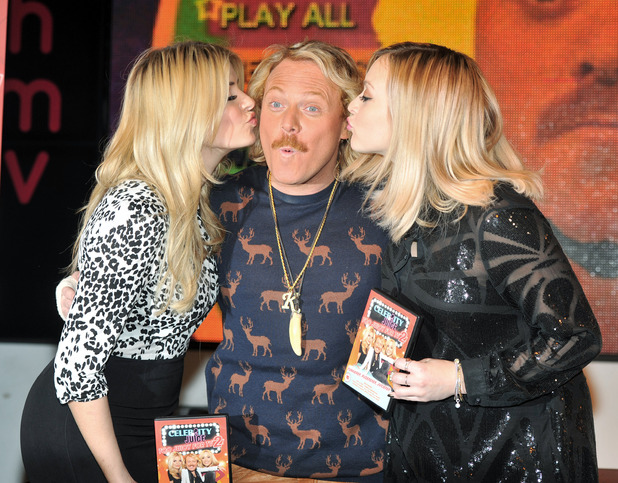 Okay, so he was just joking, but he did say: "I really didn't think we could replace Fearne Cotton but now we've got Kelly Brook I hope Fearne don't come back. Only joking – hope you have a smooth delivery Fearne – miss you."
He added: "The two main reasons we've chosen Kelly Brook are obvious - her bangers. Just hope Holly don't get jealous."
What a charmer!
Is Kelly Brook a good replacement for Fearne Cotton? Will you be watching? Let us know below!> TOWIE's Gemma Collins gets a thumbs up from Fearne Cotton!> Pregnancy doesn't stop Fearne Cotton having fun in the snow: picture!