If you ask us, there's always room for another reality TV show on our screens and ITV2's The Magaluf Weekender could be one of the craziest and most honest yet.
Unlike the semi-scripted formats of shows such as
TOWIE
,
Geordie Shore
and
Made In Chelsea
, this unique series captures the true, unguarded moments of these young adults by using rigged cameras to film every aspect of their holiday in a
Big Brother
style of filming.
And this results in some extremely entertaining viewing!
Each episode of
The Magaluf Weekender
follows a different group of 18-24 year-olds as they head out to the resort, aswell as four characterful resort reps: Imogen Maria Townley, Jordan Davies, Brett Hamilton and Jaime-Leigh Paley.
With the debut episode airing last night (6 January), we had a chat with 21-year-old rep, Imogen to get the scoop on why this show promises to be different to any other.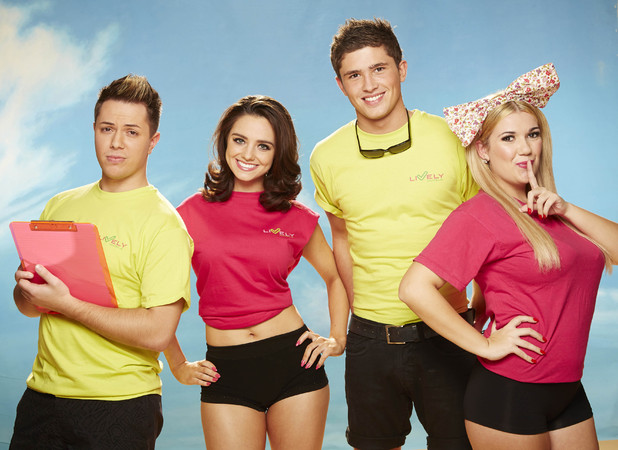 So how is The Magaluf Weekender unlike the other reality shows on TV at the moment?
Fixed rig filming means that viewers will be getting an insight into every single aspect of the reps and holiday makers' weekend. It captures the new found independence of the young adults and all those raging hormones that go with it!
Imogen explains: "With the name, I think everyone expects it to be about young people getting drunk and making a show of themselves, whereas really there's a lot more depth to it.There are elements of a show like
Geordie Shore
, like when we take them out on the strip. But then there are other sides to it too.
"With the tourists, it's their first holiday away with their friends, which is interesting to watch in itself. Then it also shows the struggles of working abroad, working in a hotel, the demands of the job and stuff like that."
Will there be any holiday romances?
There's sun, sea, sand and booze... of course there are going to be a few flings. Even between the reps themselves!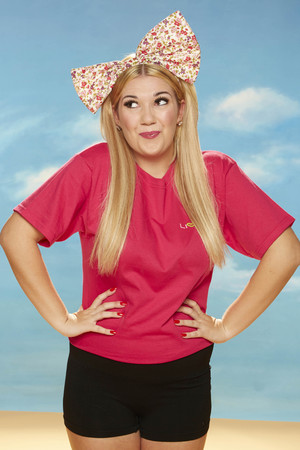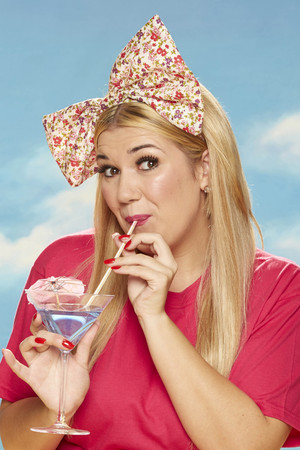 Imogen admits: "Me and Jordan had already worked abroad before, so we kind of had the same mind frame and instantly bonded. Then one night, we were really drunk and happened to be sharing a room. It was just one of those things."
But romance at the resort doesn't last long, as the Liverpudlian lass explains: "Magaluf is one of those places where you want to be free, so the last thing you want to do is be getting serious with someone. Sometimes you stay in touch but a lot of the times you don't."
What about cat-fights? Can we expect to see any of those?
Reality TV shows wouldn't be the same without a fall out or two and
The Magaluf Weekender
proves that working together can cause all sorts of friction, as Imogen confesses that she gets in a drunken bust-up with fellow female rep, Jaime-Leigh.
"When we first started, we didn't know each other's boundaries. We have all got such different personalities and I found that Jaiee didn't quite understand my nature," she says.
"At first I was quite mad – being the party girl - and I think she couldn't get her head round that. I think it all built up and one night it kicked off between me and her and it got so bad that I threw my drink on her.
"But we let it cool off and we actually did get on really well at the end, once we had learnt how to be around each other. I never thought that would happen!"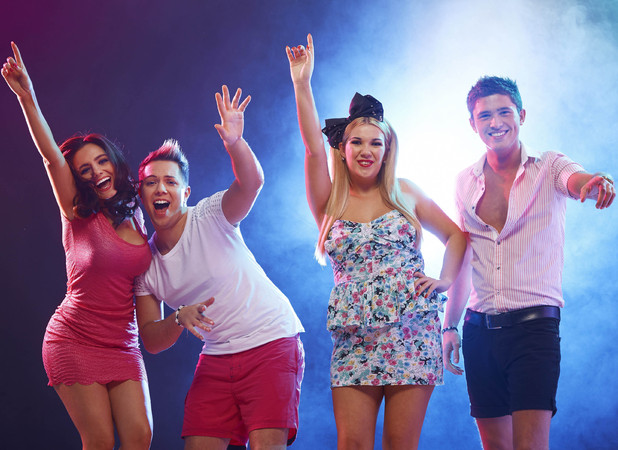 And they even get drinking bans for misbehaving!
Unlike other shows where the chaotic cast are left to their own devices, these lot are given drinking bans for breaking rules and even get grounded!
Imogen explains: "If you broke any of the rules then you would either get a drinking ban or get grounded for 24 hours in the hotel.
"I got grounded first because I was so used to working with no rules or boundaries that it took me a while to find my feet, so I didn't realise when I had done anything bad. But one day I got caught and it was actually really serious. Everyone went out and I had to stay in on my own."
It sounds like this could be another guilty pleasure to add to our ever growing list. Catch
The Magaluf Weekender
on Sunday nights on ITV2 at 9pm.
Will you be tuning in? Let us know below, as the best comment from across the website each week wins £50!Read more: MTV UK's The Valleys returning for second seriesRead more: TOWIE's Sam Faiers celebrates birthday with Joey Essex and Arg