With 2012 drawing to a close, we decided to look back on all the great drama we've witnessed over the year on The Only Way Is Essex. There were engagements, break ups, pottery classes, hoverman and even a live episode.

But which moments had us glued to our TV screens and saying 'Shut up!' the loudest? We countdown our five most memorable…Number two: Bobby Cole Norris admitting his feelings for best friend Charlie King
A blossoming friendship turned slightly sour this year, as Bobby's feelings for best friend Charlie got the better of him. The love struck hairdresser decided to come clean to his pal after they returned from a holiday in Marbella and told Charlie that he'd fallen for him.
Charlie took the news pretty well however, when he told Bobby that the feeling was not mutual, things got rather awkward, especially since Charlie then almost immediately hooked up with fellow Essex cast mate Danni Park-Dempsey.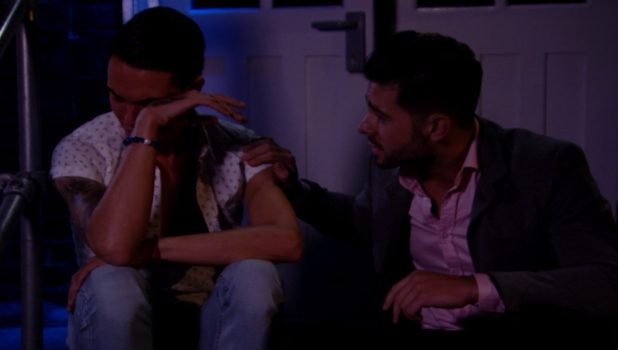 Cue a couple of cat fights between Bobby and Danni, (which temporarily jeopardised Bobby and Charlie's friendship) and Bobby proceeding to admit his feelings to Charlie for a second time, in the hopes that he had changed his mind and decided to fall madly in love with him too!
However, luckily for the boys they managed to settle their differences and made up before the end of the latest series.
What was your TOWIE highlight of the year? Let us know below!> Top TOWIE moments of 2012 number five: The Only Way Is Essex Live!> Top TOWIE moments of 2012 number four: Mario and Lucy engaged, not engaged> Top TOWIE moments of 2012 number three: Joey Essex is Hoverman!