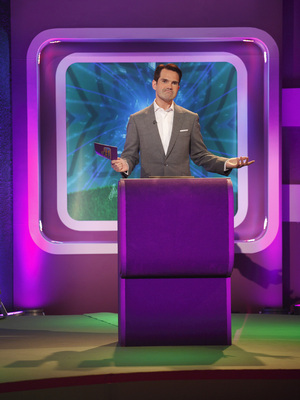 How much of this year do you remember? You can test yourself tonight along with a panel of celebrities and host Jimmy Carr on The Big Fat Quiz of the Year 2012.
If you know what Prince Harry got up to in Vegas and remember Usain Bolt's victory celebration after his 200m Olympic win, or why we were talking about pasties and sausage rolls at one point, then you will score well.
Jonathan Ross, Russell Howard, Jack Whitehall and James Corden are some of the panelists, and some seriously A-list question setters have been called up to help out.
Let's see if we're cleverer than the celebs when it comes to the goings on of the last year.
The Big Fat Quiz of the Year 2012, C4, 9pm
> Read more lifestyle and TV news from Reveal
> Read more celebrity and showbiz from Reveal here