David Beckham and Homeland's Damian Lewis have already been turned into cartoons for hit Disney Channel show Phineas and Ferb, and now another of our favourite homegrown stars has joined them!
But before we reveal who it is, can you guess? We admit, he doesn't look anything like his animated alter-ego in real life, so here are some clues…
1/ He started off in a well-known Channel 4 sitcom before hitting it big in movies.
2/ His filmography includes major action flicks like M
ission Impossible III
and
Star Trek
.
3/ He has an equally famous and funny side kick…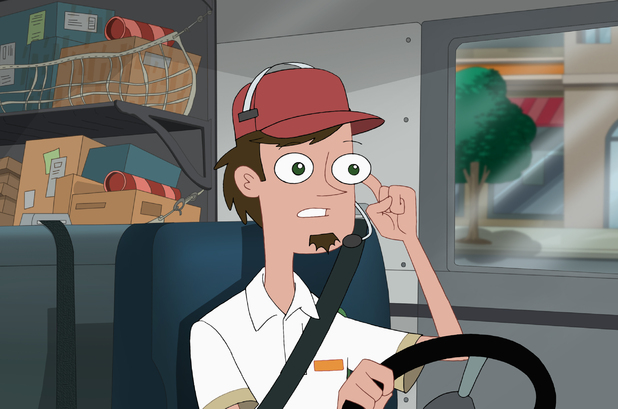 Give up? Okay, it's
Simon Pegg
! He landed the role of a cartoon delivery man in
Phineas and Ferb
after tweeting a line from a recent episode.
He explains: "A couple of weeks later I was asked to come and record some voice parts for the series, one for a character called Paul the delivery guy and the other for his father. I couldn't say 'yes!' quick enough!"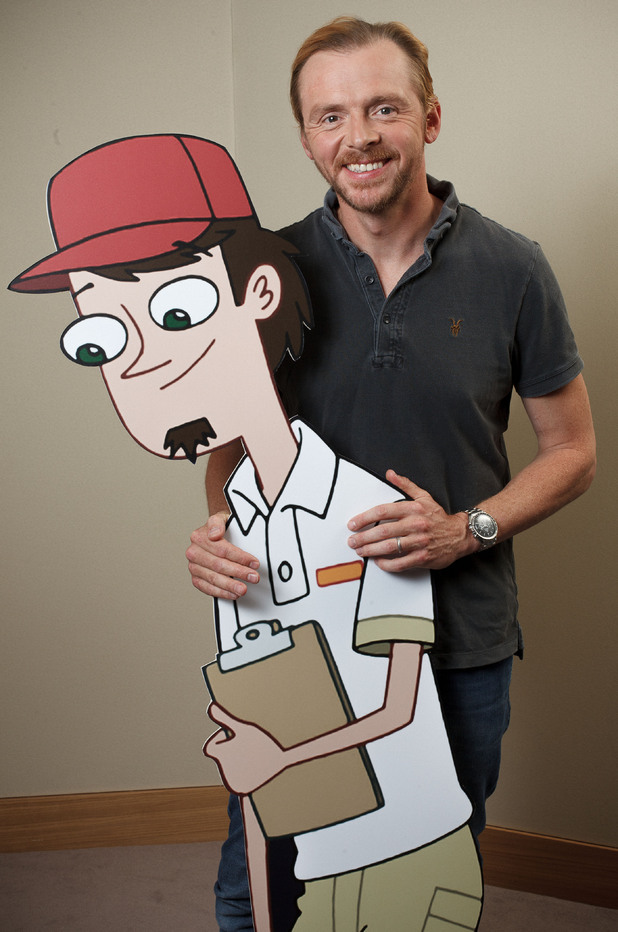 Simon says he started watching the show with his young daughter – and he's now hooked. "My daughter and I fell in love with it immediately and we watch episode after episode as part of our morning routine," he says.
"I can rewind sections up to 16 times just to watch her laugh and laugh and laugh. It is truly joyous."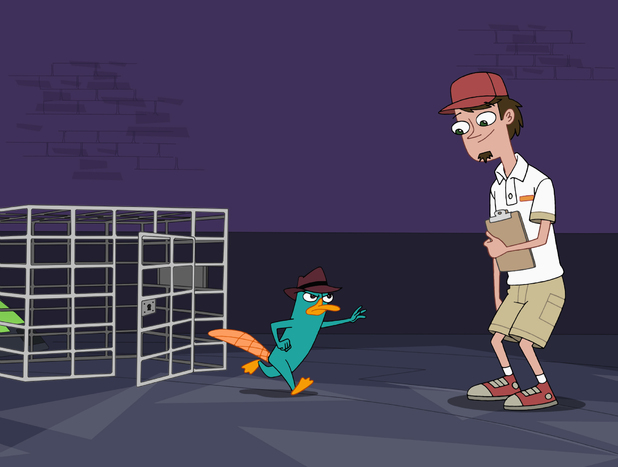 Simon adds: "Recording the characters has been a blast.
Phineas and Ferb
is smart, energetic and above all, incredibly funny. I can't wait to see my daughter's reaction to watching her dad in our favourite show."
What a cool dad! His little girl will get to see him in action when the episode, called 'Delivery of Destiny, airs on Disney Channel in spring 2013.
> Sarah Jessica Parker indulges her inner child with Disney ears: photo!
> X Factor contestants visit Disneyland: pictures!