Helen Flanagan's time on I'm A Celebrity... Get Me Out Of Here! came to a surprise end last night, and she's admitted she underestimated how difficult the jungle would be.
The ex-
Coronation Street
actress said goodbye to her campmates on Monday evening (26 November) after the public voted her the fifth celebrity to leave the jungle.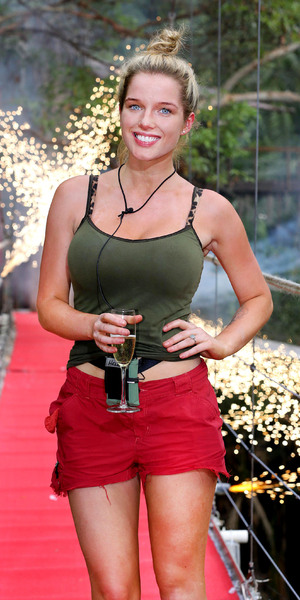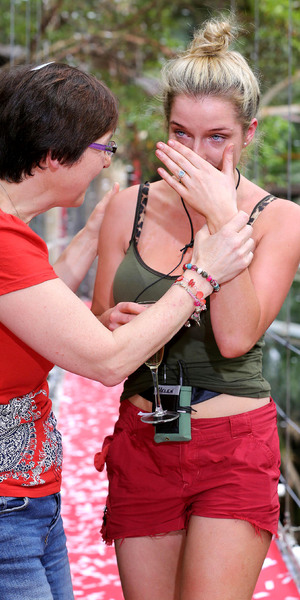 Speaking with Ant & Dec afterwards, the star confessed: "When I first came on the show I said, 'I'm really strong minded and I'll be able to do the trials and all that'. I didn't think it would be as hard as it was!"
Helen set a new, perhaps unwanted, record during her time on the show after attempting five bushtucker trials but winning no meals for her fellow campers.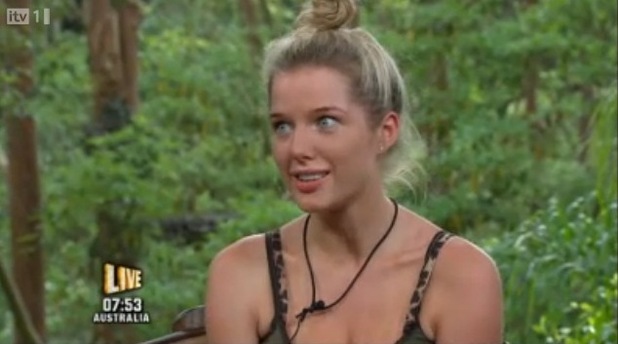 However, she then broke her losing streak by winning a whopping twelve stars in her next trial, prompting some at home to wonder if she was playing a clever, ditzy gameplan.
"Oh my God, I completely wish!" she laughed. "Honestly, since I've been in there I've been cringing about how bad I'll look in these trials, how humiliating, how I'll never be able to live this down.
"Honestly, if I was a girl who could smash it every time then I would. There was no game plan. I'd rather have saved myself the humiliation!"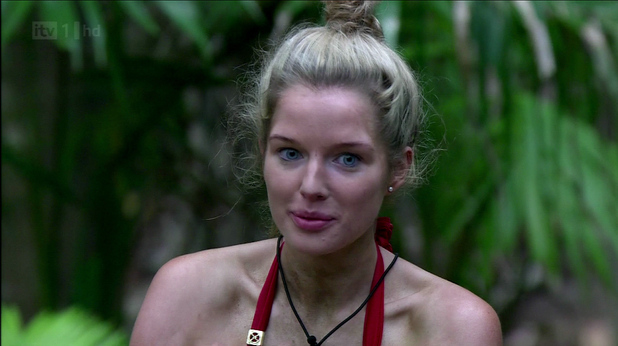 Helen pointed out it wasn't her fault the viewers kept voting her to attempt the trials, but credits the camp with being generally "compassionate" towards her when she didn't win.
"Even though some of the trials were quite bad I'm proud of myself because I feel like I did my best," she adds.
Despite having to tackle all sorts of icky jungle delicacies and creepy crawlies in the trials, the actress admits the scariest thing for her was having to walk a tightrope high above the jungle in order to arrive at camp.
"My biggest fear is heights," she explained. "I didn't want to jump out of plane, but that was the worst thing ever. I think, from then, it knocked my confidence."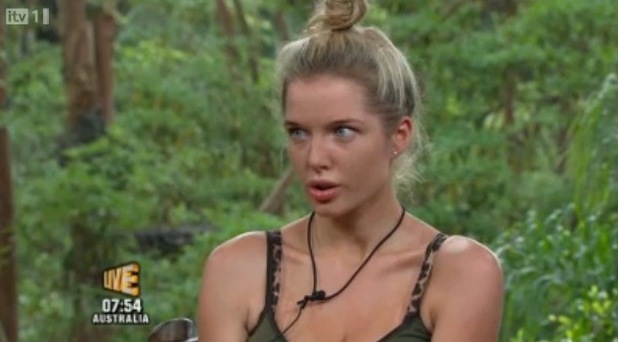 Helen told Ant & Dec that it felt "emotional" to be leaving behind a camp full of people she now considers friends - even Eric Bristow!
"The last few days we've got on really well," she said.
As for who she's backing to take home the jungle crown, it's an easy choice for her: David Hayes!
Will you miss Helen on I'm A Celebrity...? Let us know below!> Exclusive: Helen Flanagan's sisters say she's been a princess since she was three!> Helen Flanagan's fake tan disaster. Oops! Pictures!