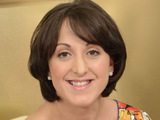 Natalie Cassidy blogs this series of Strictly Come Dancing each week exclusively for Reveal!
So after Wembley last week, I wondered what the show could pull out of its glam bag this week - and it pulled out a cracker of a show!
After Bruce moaning about the colour of the lights (brilliant), we got on with a really good programme of dance. Everyone looked really gorgeous tonight.
Dani Harmer and Vincent were up first with the dreaded samba and, after a funny link, we got into a great dance. As ever, Vincent's song choice and choreography was spot on for the mini pair and it was a great start to the show.
I feel Dani is really brilliant and could be a favourite by next week. She has a likeability to her and got rave reviews from four judges. Four 9s. Keep it going!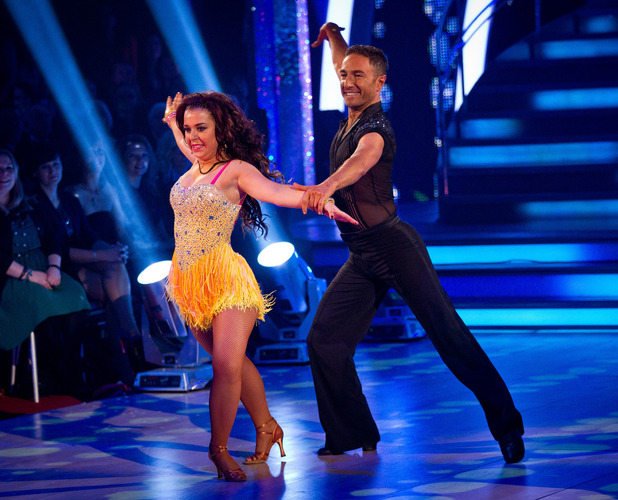 Next up was Kimberley Walsh, looking the most amazing I've ever seen her look. It was her birthday on Tuesday and after Bruce's striptease, it was a wonder she was able to pull any dance out the bag!
Her tango was so fiery, dark and angry. It was absolutely amazing. My favourite dance of the series so far. Honestly. She was fantastic. The staccato, rhythm, pace and mood was unbelievable, and I thought the song was amazing.
She is so lovely. Out of everyone in this series, I have fallen in love with her from not really caring for her at all at the beginning. I'm obviously not a judge, as they had quite a lot to criticise (she earned 34), but as a regular fan, I loved it so much.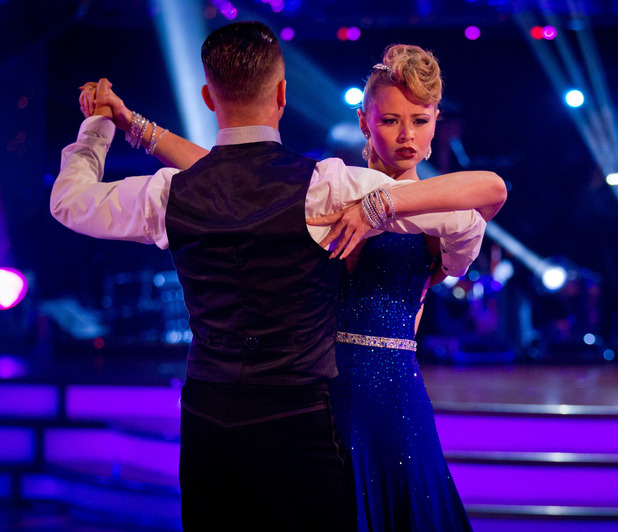 Victoria Pendleton and Brendan were up next with a salsa. It's really a dance you need rhythm and groove in to do well. Oh dear. I waited in anticipation to see how she'd do, but oh no. Disaster. But I feel we know she can't do anything out of hold.
I was hoping to see her get told she cannot dance this evening - and I really think she can't. It's not like she doesn't work hard, I just feel she cannot dance. Bless her. And Darcey and Len still tiptoed around the fact... Grrrr.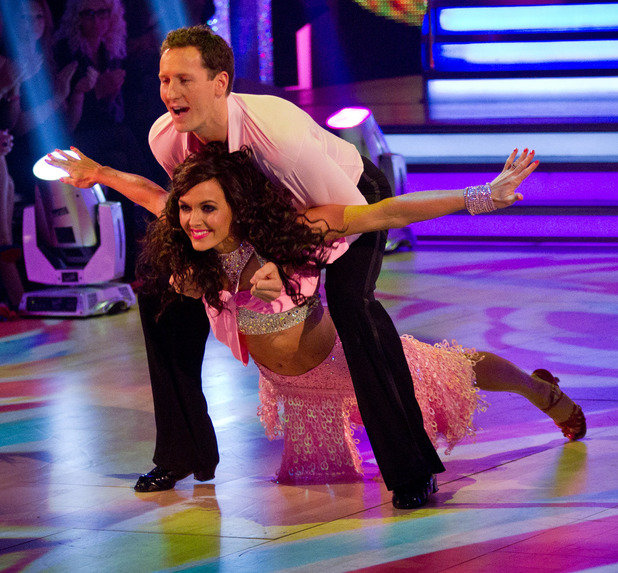 Louis Smith and Flav were on the dance floor next. Ooh, I do look forward to seeing him each week! Dancing the paso doble to a Michael Jackson song - I could feel the tension from the start!
It was disappointing for me - I wanted more pace, more movement - but I don't think he deserved the caning he got from those judges! Unfair scoring. I feel it's like the judges are choosing who to like and who not to like, regardless of the dancing. Hmmmmm.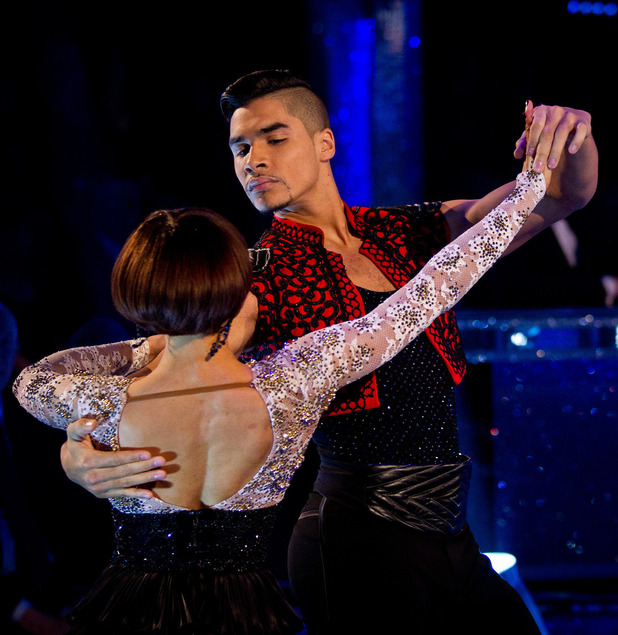 My favourite pair were up next, wonderful Robin and lovely Lisa Riley. They were dancing a rumba, which I feel would be more difficult for a larger lady, as it's all about the hip action.
I really hope she wasn't upset, as I would've been, and I know what it feels like to feel the heaviest girl on the show, and it is pressure, no matter what you try and do. They got better marks than expected, so that was good.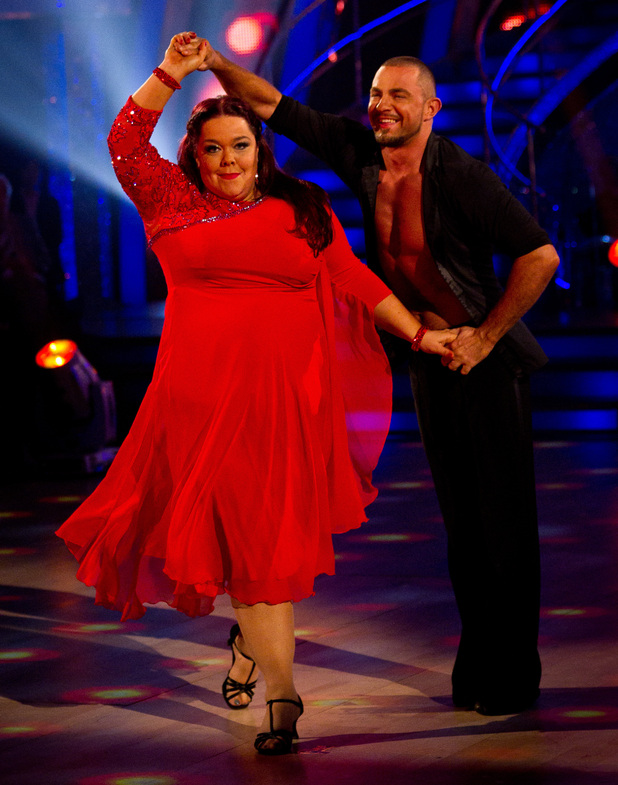 Michael Vaughan and Natalie danced the Argentinian tango. I feel like Michael did absolutely nothing throughout this dance. A bit like Victoria, I think he gets dragged around by Nat, and gets made to look good. On a side note, how good does Natalie Lowe look? She could be a Bond girl... AMAZING!
Nicky Byrne and Karen then took to the floor for the Charleston. I thought this would've been his dance, as sometimes I think he looks like a goof dancing. This week he was meant to be a goof. All the judges agreed with me in my thoughts. It was a really good dance. But I don't think it deserved four 9s.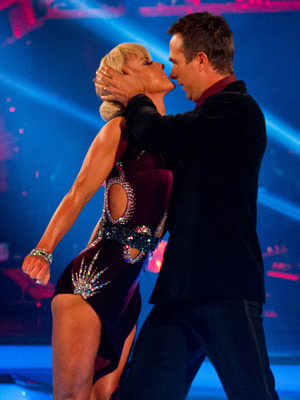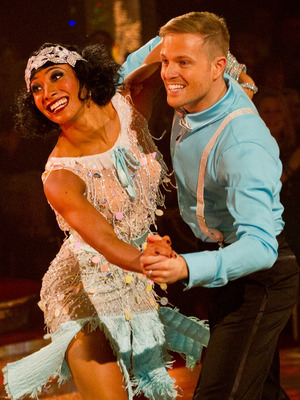 What has happened to the judges? I feel like all the scores were really odd last night...
Oh, we nearly forgot, Denise Van Outen! Save the best till last with an American Smooth. I think James needs to calm down with his choreography. You see, I think it is getting embarrassing. Craig said the perfect thing and commented on James rather than Denise.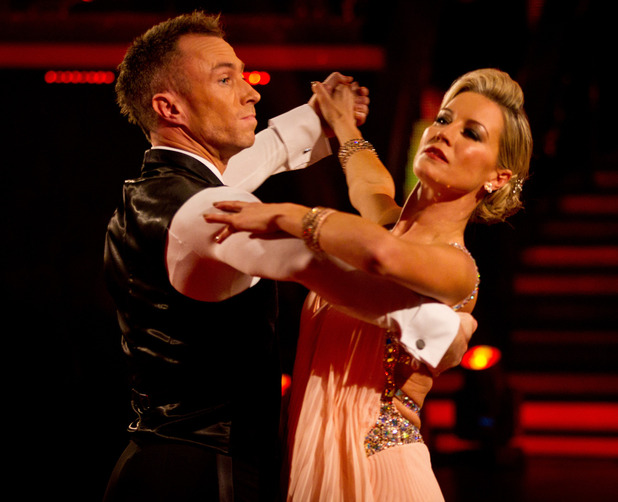 I think they sound rather pathetic making up excuses as to why it's hard work. I don't think it is hard for them and I'm just not sure if anyone can beat her.
So I think Michael and Nat and Victoria P and Brendan should be in the bottom two tonight. Let's see... Great show last night, bring on tonight!
Who do you think should go tonight? Let us know below!

> Cheryl Cole, Nicola Roberts celebrate Kimberley Walsh's birthday: photos!
> Natalie Cassidy's Strictly column: Richard Arnold waltzes out
> Craig Revel Horwood tips Lisa Riley to win Strictly!