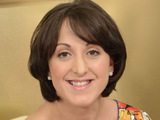 Natalie Cassidy blogs this series of Strictly Come Dancing each week exclusively for Reveal!
Hello Wembley!!!! This week changes everything. I did the tour of
Strictly
throughout the UK and have danced at Wembley - and boy does it change things. You see, you get very comfortable within the walls of the BBC, well, as comfortable as you can be. To dance in an arena is a completely different experience. Unless you're Nicky from Westlife or Kimberley from Girls Aloud. But, strictly speaking, they are out of their comfort zone...
Brucey was back last night, and was very excited! Tess looked beautiful. And Brucey's now infamous dance was a great start to the show.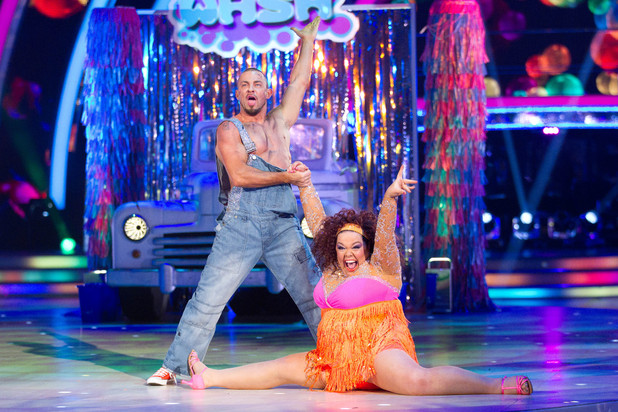 Lisa and Robin were up first with a 70s samba. They danced with such energy and gusto, I thought she was AMAZING! She had a brilliant song, and when the brilliant dance finished it was so emotional! You could see the tears in Robin and Lisa's eyes from the energy of the crowd. Overwhelming. Robin truly loves her. Just brilliant entertainment. Four 8s.. bring it!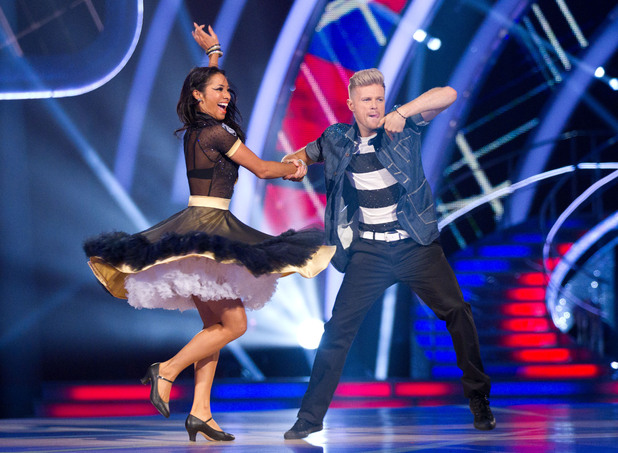 Next up Nicky and Karen with 'Jailhouse Rock' to rock 'n' roll to. It was good, and fast and full of movement, but I still can't warm to them!!! I hope you don't hate me peeps, you love some and some you don't - that's life. I agreed with Craig, I'm afraid.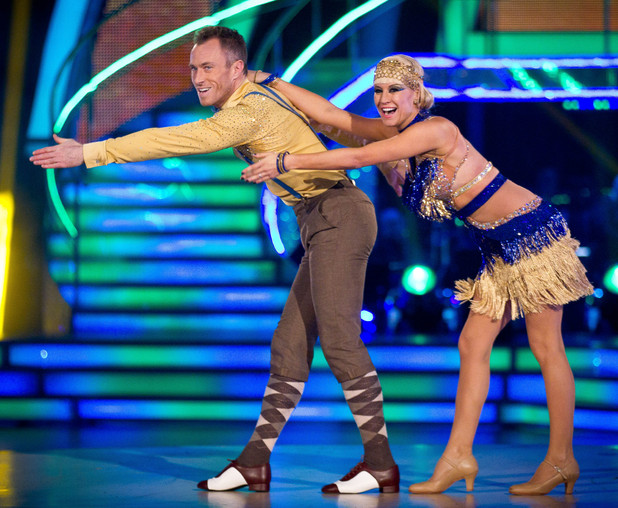 On next was Denise with a Charleston from the 1920s. It was absolutely fantastic.The choreography was amazing. It was perfect. Why Craig gave a 9 is beyond me. She is the best dancer on the show.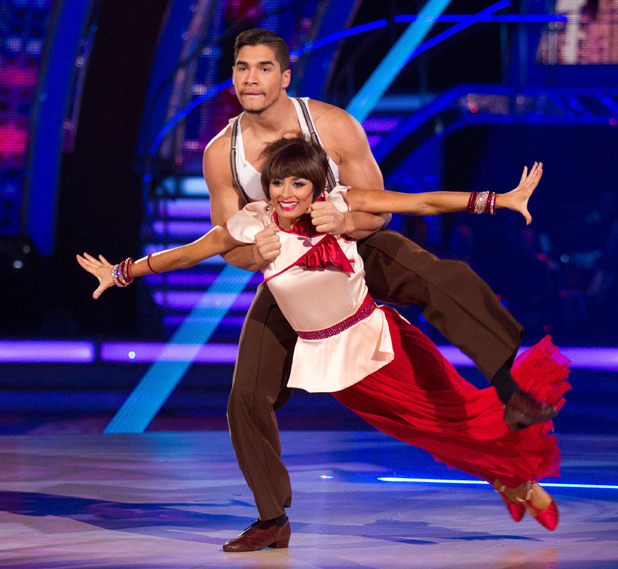 Louis was up next with an American smooth. I really enjoyed it, and feel the gymnastics were great to see. It was a modern day smooth, with Louis using his strengths, and why not?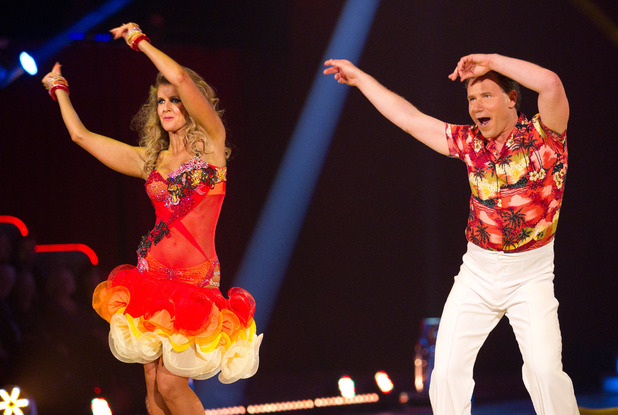 Mr Arnold with 'Club Tropicana' was the next to perform and boy he looked camp and brilliant. But I felt the dance left a lot to be desired. I didn't think there was any energy or rhythm about it and I'm not sure if he'll see next week. But bless him, he loved being at Wembley and it was fabulous to see him live a dream!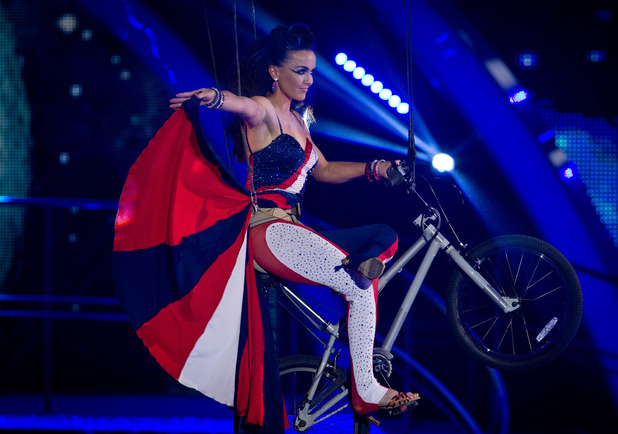 I felt for Victoria Pendleton desperately before she came on as she must have felt so nervous, especially on a bike in the air. I was so surprised! She has improved far more than anybody else and she really is losing her shyness. I think the judges were very harsh on somebody who has done so well from nothing. This show is about people like Victoria Pendleton.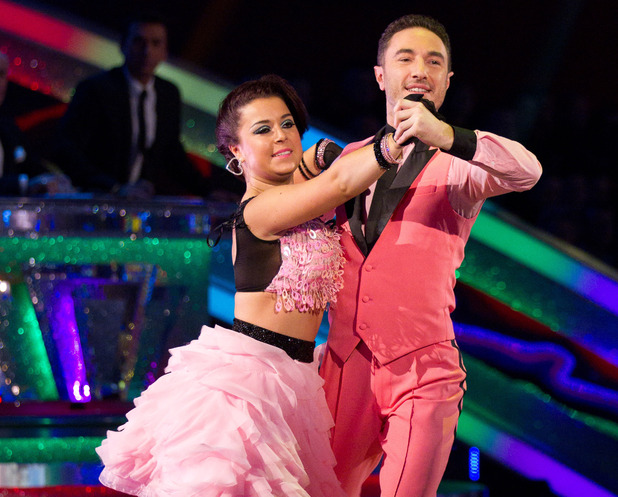 Dani and Vincent are so small, I was worried how they'd fill Wembley! After last week's brill tango, she'd need to keep it up with this quickstep. 1960s and she was so brill once again. They were so accurate. I just love watching Vincent, and Dani seems so lovely. I'm not jealous of her having my man!!!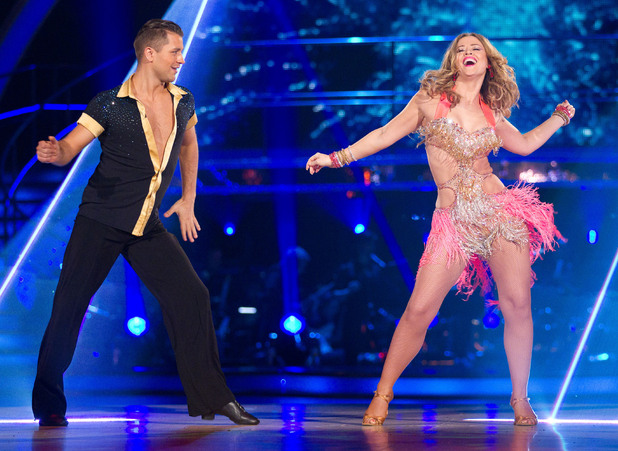 Kimberley's love for this show is so noticeable now, and this dance was just a great show stopper. A samba is the most difficult of the dances, but she handled it brilliantly well. I have warmed to her so much over the last weeks - another reason why I love this show.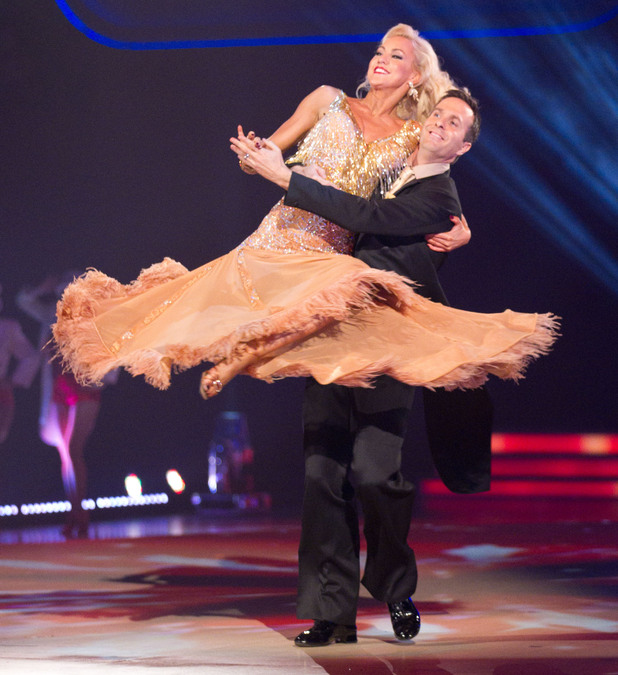 Last but not least was Michael and Natalie with an American smooth to 'New York New York'. He's very lucky to have had a ballroom, as Natalie is Queen of it. The song was so big, but he filled it - and Wembley.It was really really good. Once again, a true improver. Did he deserve a 9 the same as Denise from Craig????
I loved it last night.. Let's hope Kimberley is safe...
> Cheryl Cole shows support for Kimberley Walsh at Strictly: pictures!
> Strictly Come Dancing's Lisa Riley and Danni Harmer confirmed for live tour