Gary Barlow may have been on the fence about Rylan Clark's energetic Spice Girls medley on The X Factor - but the Spice Girls themselves definitely weren't!
Dressed in a Union Jack jacket, controversial contestant Rylan 'parachuted' onto the ITV1 stage on Saturday night (10 November) for his Spice Girls super mix, which featured 'Say You'll Be There', 'Who Do You Think You Are', 'Wannabe' and 'Spice Up Your Life'. Phew!
And clearly it paid off as the band were more than impressed by his efforts!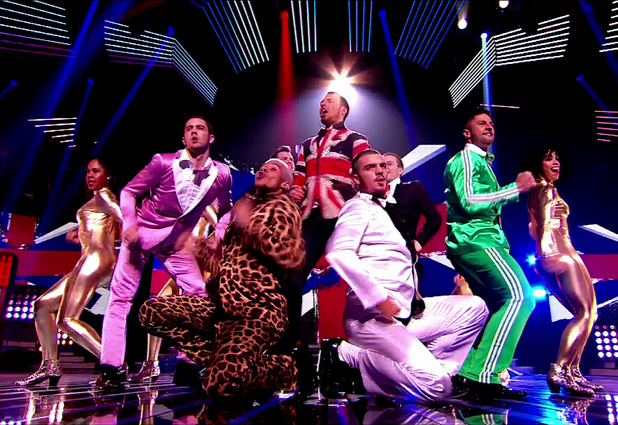 Geri Halliwell tweeted after the show: "I'm so proud of you Rylan, you did great!! All the best for tomorrow, love Geri.x #rylan."
And when Rylan earned another week in the show, she added: "Congrats! Really happy for you. X"
Mel B was equally enthusiastic, writing: "Love love it brotha! Glad to hear Rylan C is still in the comp!"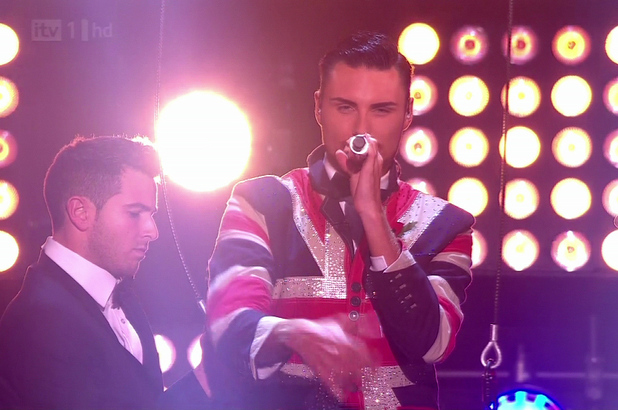 We bet the praise meant a lot to Rylan as he tweeted after the performance: "This ones 4 you girls! Thanks for the soundtrack to my childhood @gerihalliwell @EmmaBunton @MelanieCmusic @victoriabeckham @OfficialMelB xx"
He added: "That f****** harness!!! Loved that, dream come true."
But while the Spice Girls loved the performance, Rylan didn't fully win around judge Gary Barlow, who said: "On the subject of fun that was absolutely brilliant, but on the subject of vocals that was absolutely diabolical."
Harsh!
Watch Rylan's Spice Girls medley below and let us know if you agree with Gary or the Spice Girls:
> Louis Walsh refuses to vote as X Factor sends home District 3
> X Factor's Little Mix call Chris Maloney "phoney"