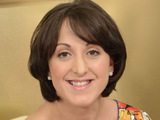 Natalie Cassidy blogs this series of Strictly Come Dancing each week exclusively for Reveal!
So... Brucey wasn't around last night and it was so lovely that my fave Winkleman had a chance to shine on a Saturday night. I loved the film before the show, respecting Bruce and showing the show is nothing without him.
Denise and James were out first with a fantastic paso doble. It was out of this world, but not perfect as they scored four 9s - the highest score of the series.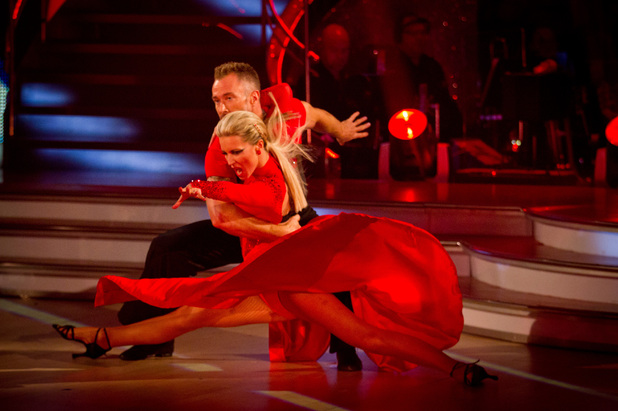 What made me laugh last night was how they made a big deal out of James' foot injury and what a tough time Denise had had over the week, dancing with not only Ian, but James too! Two professionally coaches for the best dancer in
Strictly
, oh yes.. so tough isn't it? Apart from that moan, as ever Denise was amazing. I would have probably marked her full tens!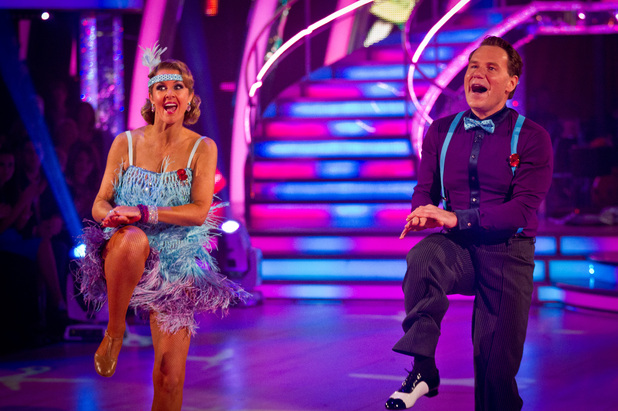 Richard Arnold was next. Boy hasn't he had a tough time? I'd say out of every contestant he has had such a rollercoaster of a
Strictly
ride so far. I really wanted his Charleston to go well... and it did! It was goofy and camp and all the things Richard is as well as the Charleston! He seemed to really enjoy himself. He's such a lovely guy. I hope he goes to Wembley next week. And three 7s and an 8! Amazing!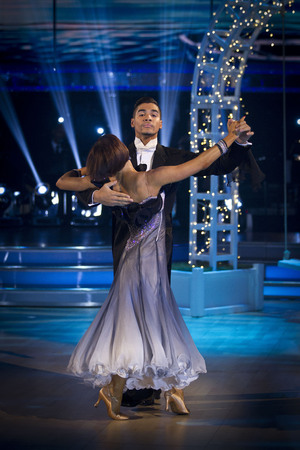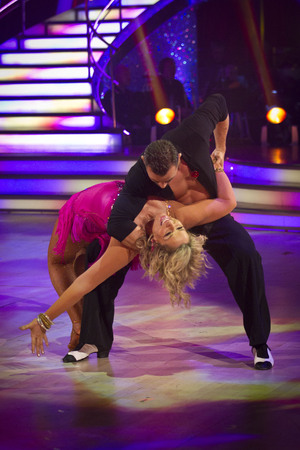 Louis and Flav were next with a waltz, which caused chaos on the judges' panel! I loved it. I think he is a joy to watch. Craig however, didn't love it as much and gave a 6 while all others gave him a 9. It was romantic, true and I think Flavia and Louis get on VERY well.
Fern and Artem were up next with a salsa that I thought she rocked! She's not a spring chicken but she went for it and I think she really loved doing the dance, so good on her. She's looking really good and has so much rubbish said about her weight it really makes me angry. She is doing it for the glam aunties everywhere!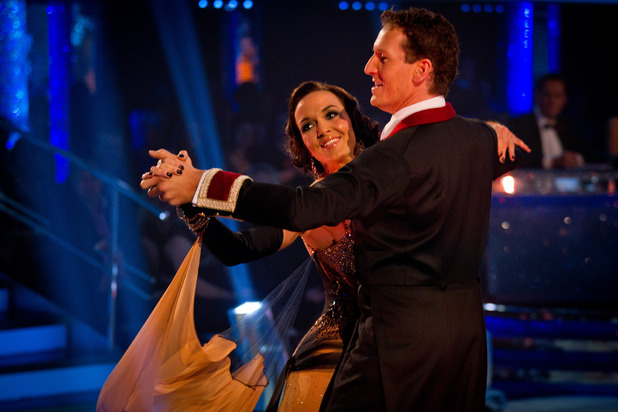 Victoria Pendleton won most beautiful lady on telly last night. Her foxtrot was so lovely. Brendan really is doing a stellar job at getting the best out of her.
Dani and Vincent had the tango, which is Vincent's favourite dance. It was so great. They were in sync and it was so fresh and clean. I loved the song, I loved the choreography and I was thrilled she got such a high score. The little munchkins are smashing it. My little dark ponies of the competition.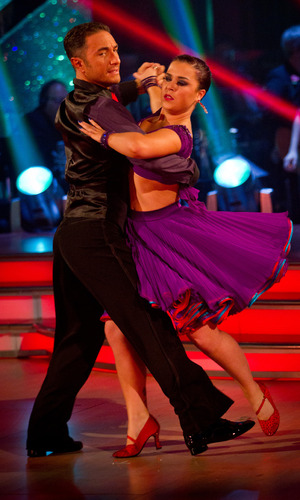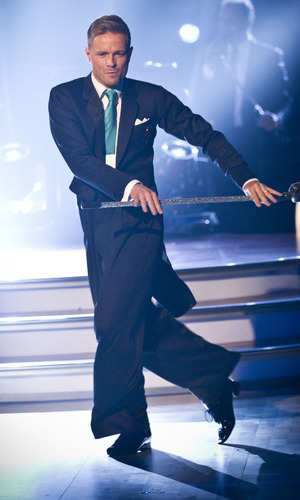 Up next (yawn) was Nicky. Cheryl Cole may have liked it, but I didn't. I just find him ever so mundane to watch. He has no drive or pizazz. He got 30... I think that was about right for his performance.
Next up was Kimberley, with a heartfelt waltz with Pascha. It was gorgeous and she looked amazing, although Cheryl being in the audience overtook the show last night, which was stupid, as I'm positive she was there supporting her best mate, not wanting hundreds of close-ups. She looked stunning as always.
Michael Vaughan had a dreaded Latin dance... that went.. well, okay, but he still isn't the Latino lover, is he? He's really trying hard, putting the work in, but I find it very uncomfortable to watch.
Lovely Lisa was up next with a foxtrot which I loved. I found the energy superb. It was brilliant. She has worked so hard to get her footwork right. She has so much enthusiasm on that dance floor and is a joy to watch. And my favourite couple. They're like best friends. Four 8's... well deserved.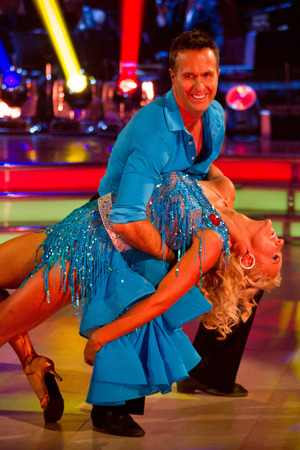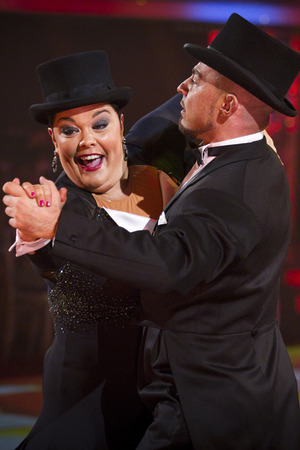 Let's see who's gone tonight.. I say Michael Vaughan.. but I've a funny feeling we might have a shocker, so vote for your fave!
> Cheryl Cole shows support for Kimberley Walsh at Strictly: pictures!
> Strictly Come Dancing's Lisa Riley and Danni Harmer confirmed for live tour
> Natalie Cassidy's Strictly Come Dancing column: Colin Salmon eliminated