EastEnders, Coronation Street, Emmerdale, Hollyoaks: we take a look at tonight's top soap stories…
EastEnders, BBC1, 8pm
Cora seems to be losing the plot tonight and after a row with Tanya, she finally reveals the truth to Patrick…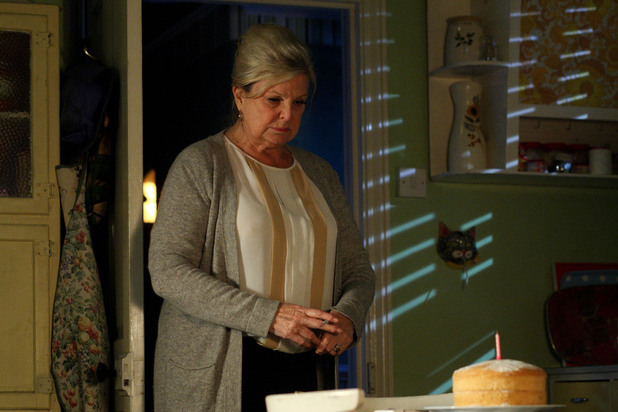 Patrick is worried about his friend who's yelling at everybody in sight and shutting herself off from the world. When he goes round to see her he finds Cora baking a cake and she explains it's for her first born daughter, Ava.
As Patrick comforts Cora he's stunned when she admits Ava wasn't stillborn as she'd previously claimed, but that she gave her up for adoption…
Coronation Street, ITV1, 7.30pm & 8.30pm
As Maria breaks up with Jason to start a relationship with Marcus, Sean thinks he and Marcus are getting back together too – uh oh, someone's going to get hurt…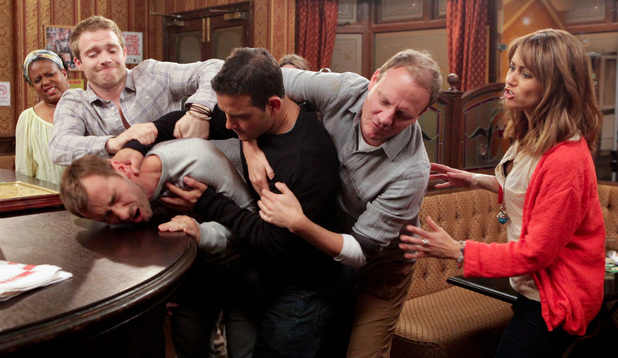 Sean can't believe it when his ex gives him the brush off and determined to have it out with him, heads over to Maria's place – and catches Maria and Marcus mid-snog!
Speechless he runs away and heads to the Rovers. When Maria and Marcus catch up with him and find him sitting with Jason, they assume Sean's spilt the beans and start to explain themselves.
As soon as Jason realises what's going on, he grabs Marcus and pins him to the bar. The fight then spills onto the street and Sean reveals the truth to everyone!
Emmerdale, ITV1, 7pm
Despite Kerry's best efforts to set Amy and Alex up, she ends up copping off with him herself!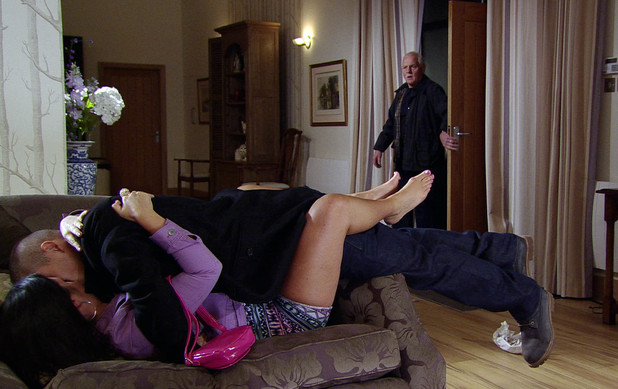 Arranging a night out clubbing in town, supposedly sober Kerry knocks back more booze than a student at fresher's week and gentleman Alex agrees to stay and look after her when the others want to go home.
As he helps her back to the B&B later on, Kerry makes her move and pulls him in for a kiss. The pair fall back onto the sofa just as Val and Pollard arrive home…
Hollyoaks, C4, 6.30pm
Get set for an explosive week in Hollyoaks, starting tonight with Jono and Ruby's joint stag and hen nights.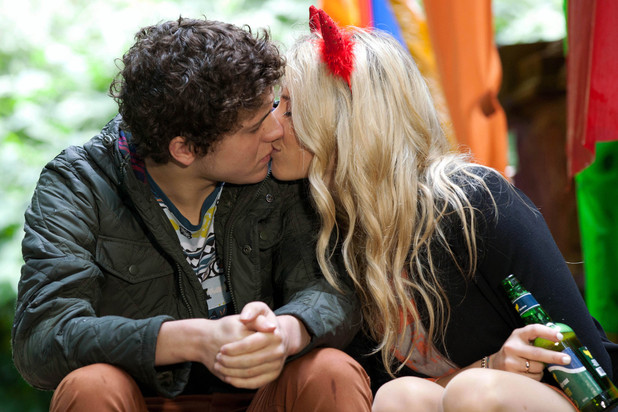 But of course queen bee Maddie isn't enjoying not being centre of attention and when Callum comes to the celebrations she turns all sympathy to her, upset at her ex's arrival.
Jono tries to comfort his friend and overwhelmed by his flattery, Maddie leans in and kisses the groom to be! But they have no idea Esther has seen them…
> Read more lifestyle and TV news from Reveal
> Read more celebrity and showbiz from Reveal here