Want to have a good Saturday night out? Start planning it now...
According to a new study, the average woman starts planning her Saturday night out at 1.35pm on a Wednesday... Well obviously, says
Reveal
's Multimedia Journalist, Janelle Butterfield.
"The poll by fashion brand New Look discovered our big night out will be the result of military organisation, including 10 texts, 3 emails, 5 phone calls, 8 Facebook posts and 3 tweets.....phew!
I for one, have to agree. From what to wear, to which club we'll end up in - planning a night out with the girls is all part of the fun.
Not to mention the fact that with boyfriends, families and busy lifestyles to consider, getting a date in the diary can be the trickiest part!
So once the big day approaches, it's no wonder that we want to look forward to it.
By Wednesday, last weekend seems a lifetime ago - you've uploaded your Facebook snaps, laughed about your antics, and carb-loaded the hangover, so once mid-week fatigue sets in, we're already looking forward to that first cocktail on Saturday evening.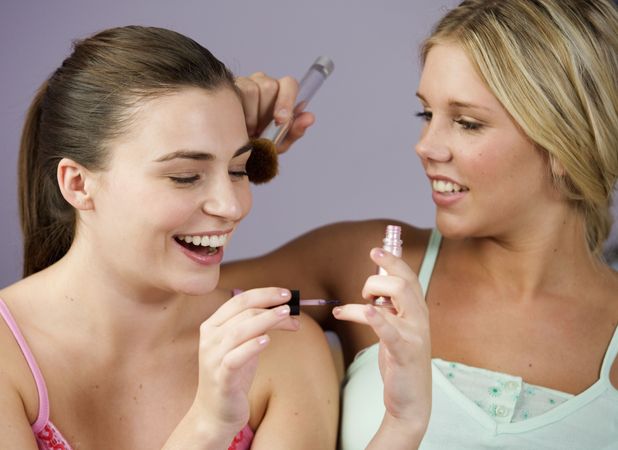 And it's not just the planning - whether it's an all-out trip to the salon for a blow-dry and spray tan, or a quick face mask at home - pampering and beautifying helps us get in the party mood, and means we'll be feeling fantastic once we finally make it out the door!
Painting our nails over a few pre-club drinks gives us a chance to gossip and catch up without having to shout over any club music, catch a bit of
X Factor
, and complete that all important hair-do before heading out into the world - meaning we get all the fun of a Saturday night in, before heading on our Saturday night out.
And girls DON'T like to be rushed! We need those four days to plan the perfect outfit, discuss who's wearing what AND ensure there's a plan of action*.......(*enough booze to go round).
As the song goes: 'I can't wait for the weekend to begin'...so why wait until Friday, when you can start the fun now??"
Do you start planning your big night out on Wednesday? Tell us below!
Read more:
Has the cost of the average hen do gone too far??
Read more:
Is Halloween an excuse to dress like a slut?