Cesar Millan recently faced controversy for his dog training methods, but the celebrity dog whisperer is about to embark on a tour, to teach British dog-owners how to handle their pooches.
What are your hopes for the tour?
The goal is to connect people to their instinctual knowledge. My clients are very smart but one thing that is missing is their instinctual knowledge, you have to begin by understanding what calm is.
Everyone wants their dog to become a human – which is impossible. In order to understand your dog you have to understand what they're saying.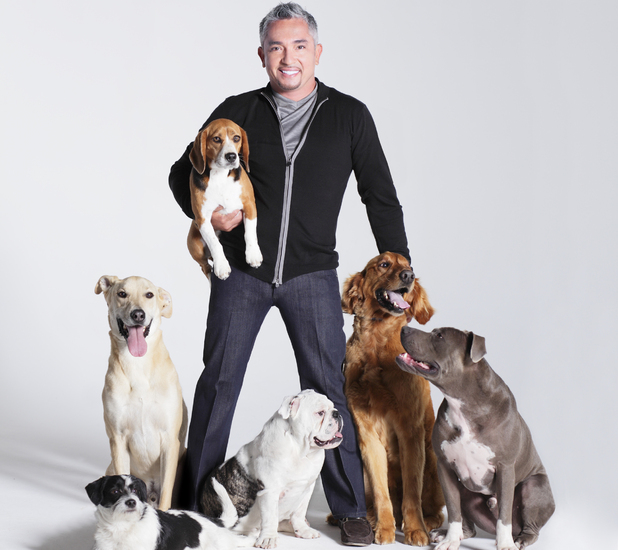 Do you think people treat their dogs too much like humans, then?
That's it, people think they are being kind but they're not being kind because you're trying to change its identity. It becomes difficult for them to live a normal life because humans aren't fulfilling their needs.
The dog can only become a product of its environment, we can't say it's the dogs fault – but often people do. We have to give dogs their place. The dog has never tried to become human. Dogs accept humans for who they are but humans don't accept dogs as they are.
What can the outcome be?
When you suppress anybody's needs it has a negative effect, with dogs that leads to insecurities, fear, anxiety – and aggression. We're killing them with kindness; it doesn't allow them to understand their position within the family.
Lots of celebrities carry their dogs around in handbags, is that wrong?
Bags are accessories, coats are accessories, a dog is a living being. Before you put a dog in a bag at least take him for a long walk. At least then he will be relaxed so it makes sense for him to be in the bag. If he's in a bag without having gone for a walk he feels trapped.
You've worked with world-famous dog owners such as Oprah, is there any difference between celeb dog owners and normal dog owners?
Dogs don't care about money and fame – in the eyes of a dog we're all equal. If you have a £20 bag or a £200 bag, the dog doesn't know.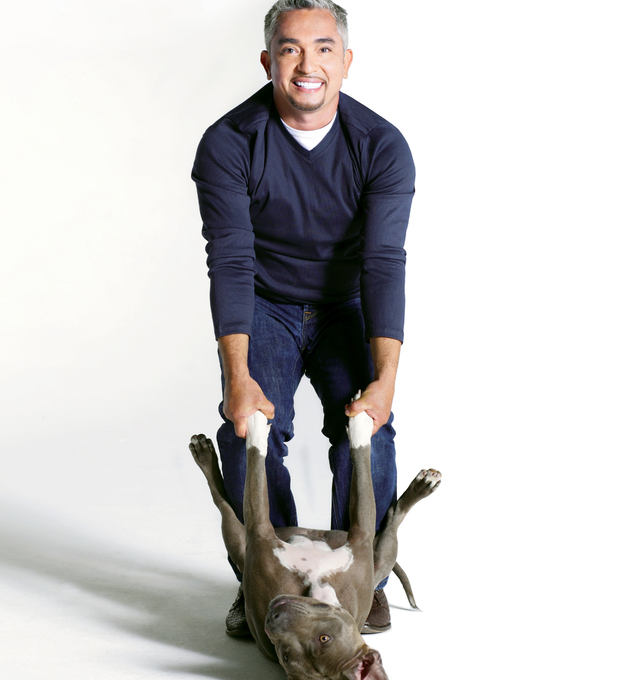 Your methods have come under some heavy criticism, is that fair?
I respectfully disagree with the criticism, my goal is not to teach technique – it's about fundamentals. It's often about saving a dog's life. By the time a dog comes to me, often I'm the only thing left between him and being euthanized.
Sometimes I say, your dog is not compatible to you, let's rehabilitate him and find him a new owner. Even if you rehabilitate a dog and send him back to a household a dog can go back to his old habits.
What are your top tips for dog training?
My number one tip is don't blame the dog. Everyone blames the dog. Obviously the dog can't defend himself.
Number two is to check on your state of mind. People don't understand sometimes when they're saying ''Stop! Stop!'' to a dog, they're frustrated. So the dog is unable to listen or understand, or become inspired.
Number three is, you need to have a plan that benefits a dog; discipline, exercise and affection. Exercise addresses the body, discipline addresses the mind, and affection addresses the heart. What people sometimes do is affection, affection, affection and forget exercise and discipline.
Thanks Cesar!
Have you followed Cesar's tips? Tell us below!
Cesar Millan's 'Trust Your Instincts' 2013 UK Tour begins 12 April and runs until 28 April. For tickets and more information, visit www.cesarmillanlive.com
Read more:
The truth about dog lovers!
Read more:
The retirement home for dogs!