Jersey Shore may be coming to a close at the end of its current sixth season but its stars are feeling anything but sad about saying goodbye to the popular reality show.
Speaking exclusively to
Reveal
, stars Jenni 'Jwoww' Farley, Sammi 'Sweetheart' Giancola, and Deena Nicole Cortese said it was the right time for the MTV show draw to an end – even if they would miss it.
"We're a family so when we're not on the show we're just hanging out together," says Jenni. "We love spending time with each other and knowing that even though it's our last season, it's not the last time we'll be together."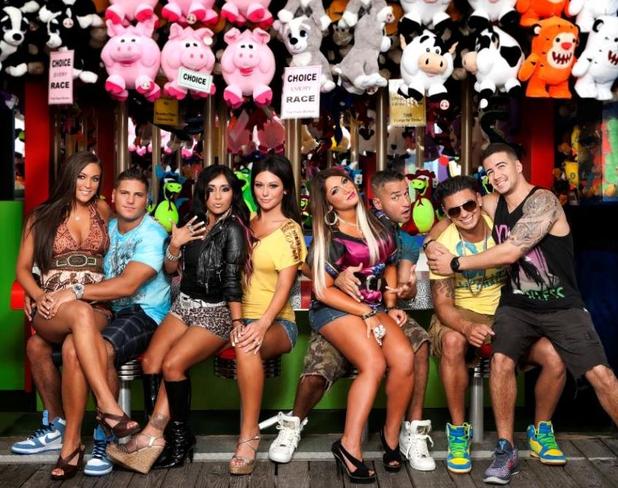 Since
Jersey Shore
burst onto screens back in 2009, we've watched our favourite group of party loving friends experience the highs and lows of summer at Seaside Heights.
We've seen break-ups, make-ups, fights, dancing and then more fights. They introduced phrases like 'grenade', 'DFT' and, of course, 'GTL' to our vocabulary. We're definitely going to miss
Jersey Shore
when it wraps up at the end of the series!
Of course, there have been major changes too. Our favourite meatball
Snooki is now a mum after giving birth to son Lorenzo back in August
, Jenni is engaged to boyfriend (and co-star) Roger, Sam and Ronnie have quit the arguing and moved in together, and The Situation is now sober.
"You guys got to see us grow as people throughout the seasons and now you're kind of seeing us flap our wings and fly away," says Deena, reflecting on how the cast have changed through the years.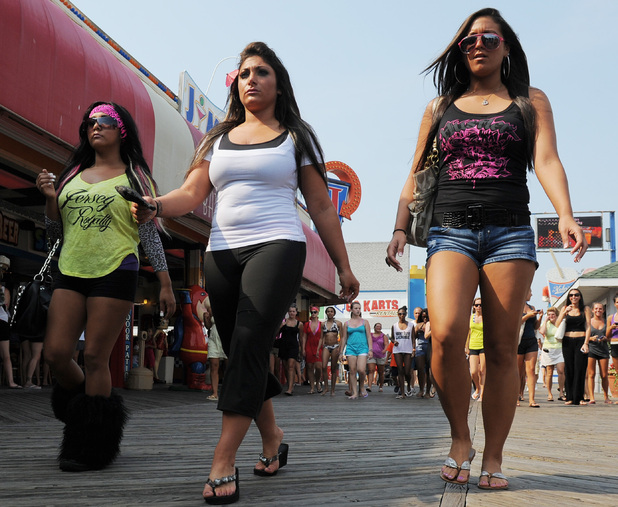 Jenni tells
Reveal
that the cast knew the show had to come to an end sooner or later, explaining: "Everyone is getting older and maturing. Nicole's had a baby and everyone is going on with their lives, settling down. I just got engaged, Sam and Ron just moved in with each other, Deena and Chris are going great.
"It's harder for us to get together and we knew that if it couldn't be the eight of us living together - and Nicole's just had a baby so it couldn't be - we couldn't expect it any other way."
She adds: "We're going out on top, we're not sizzling out!"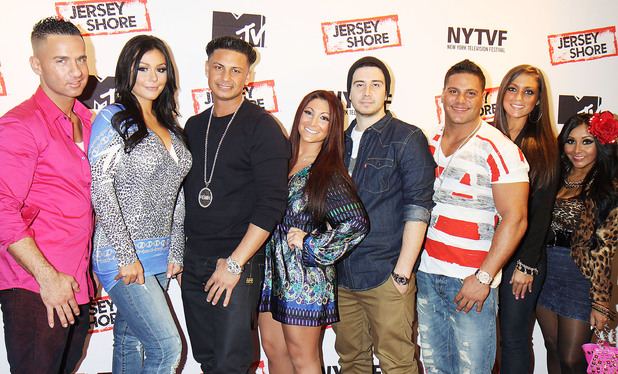 Aside from all the drama we've come to expect from the
Jersey Shore
ladies (and their male counterparts), we've also come to know and love their rather unique style.
"We all represent ourselves one hundred per cent," says Sammi, "so we wear whatever we want to wear!"
Jenni adds: "We don't follow the trends, we set the trends!" - and that's something the cast want their fans to take away when the series ends this year.
"We want people to remember us for not being followers and allowing our fans to acknowledge the fact they don't have to be followers, they can set the trends," explains Jenni. "They can do what we've done and don't have to care what people think. We don't give a s**t! We are who we are and we love it!"
Sam adds that she wants the cast to be remembered for just being themselves and a "
Jersey Shore
family", saying: "That's all that's important to us."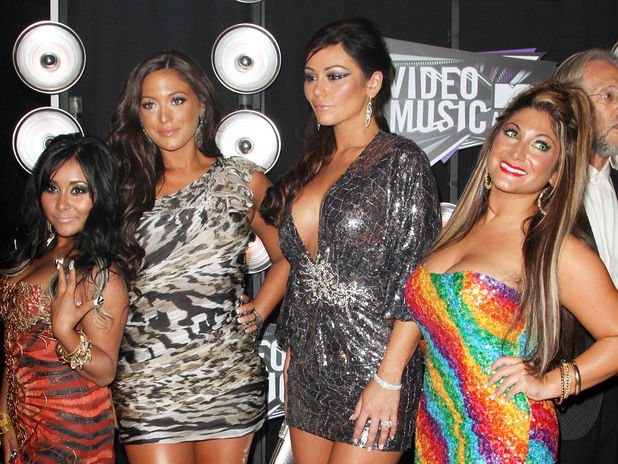 And even though
Jersey Shore
is ending, life is looking great for Sammi, Jenni and Deena beyond Seaside Heights.
Sam and Ronnie are now living together - but don't expect wedding bells anytime soon! "We're taking things slow," she tells us. "But I'm really happy."
There will be wedding bells, however, for Jenni,
who recently accepted a proposal from boyfriend Roger
while they were skydiving!
"It was pretty amazing," she tells us, adding that she doesn't mind the fact she's now being bombarded with questions about food, flowers, dress - and babies!
"It's good being bombarded," she says, "I'm excited because I want to start figuring it out and I don't really know how to go about it so it's nice to hear other opinions from people who've been through it and got married, and their ideas, what they did and how they went about it."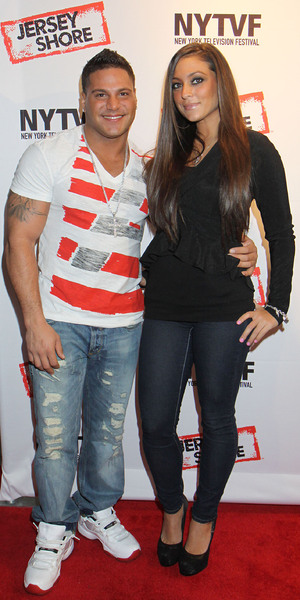 Deena, meanwhile, was recently seen showing off her bikini body on the cover of a US magazine and tells us she's thrilled with her current figure. She told
Reveal
it was the late night snacking after partying at the Jersey Shore that had affected her weight in the first place.
"Weight has always been an issue for me so losing weight was great," she says. "I feel healthy, I'll try to keep it off but I won't completely keep myself away from the things I love. I'm definitely going to try to stay where I'm at now."
And, to wrap things up, we just
had
to ask them about the latest addition to the
Jersey Shore
family - Snooki's baby son Lorenzo!
"He's so cute!" gushes Sammi. "We love him. He's so adorable and by far the cutest baby ever!"
Jersey Shore continues Tuesdays at 9pm, only on MTV
Are you sorry to see Jersey Shore come to an end? Let us know below.
Read more from Reveal.co.uk below:
> Snooki tweets gorgeous pictures of new son Lorenzo!
> Jersey Shore to say goodbye: MTV confirms end of reality show