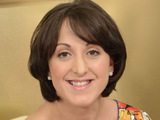 Natalie Cassidy blogs this series of Strictly Come Dancing each week exclusively for Reveal!
Saturday night's show was such a class act. I love this time in the show when you really see who is improving immensely each week and who isn't up to the task. For me, Michael Vaughan, although we haven't seen him attempt another Latin dance, is doing particularly well in the improvement category.
Who we love most is Lisa Riley, doing her thing each week, a down to earth lass with so many smiles it brightens up your day. Kimberley is also in this category. We have to remember she is such a big star to be doing this show and she comes across so humble, lovely, genuine and falling in love with the show.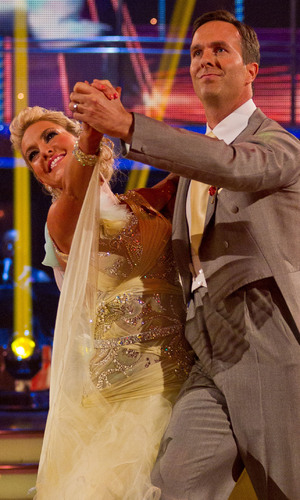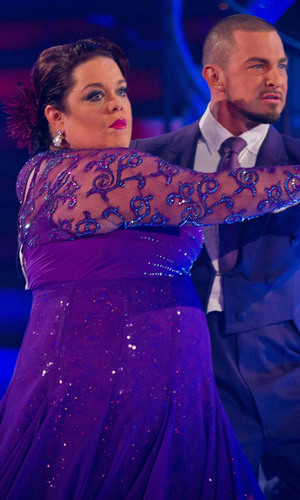 Victoria is in a category all of her own - the can't dance but gives it her all category. I am sorry, but nobody can actually say she has rhythm? But the way she danced on the judges' table last night and gave it her all was fantastic. Good on her for enjoying herself.
Denise is the dancer. She mesmerises me and I could've watched her dance with James all night on Saturday. Question is, has she really never danced a little before this? Same for Kimberley, really, except I don't think she's as good.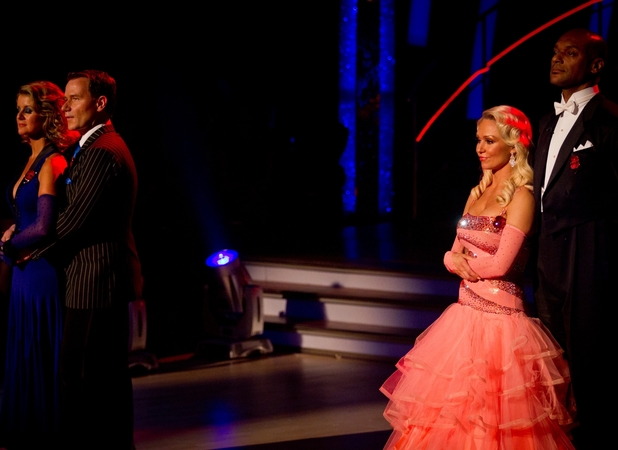 Then there's Louis. He is fabulous. He is so good, and he hasn't danced before. I love him. And Fern and Dani are brilliant. The others for me are there, but in the background. It's really special this year.
So Colin was up in the dance-off first last night. I actually agree with this choice as I feel he is lovely, but hasn't got much personality on the floor. As I said last week, I think Kristina doesn't help him, as I think she's rather attention seeking. Everyone who went through first round I was really chuffed for but Lisa was left hanging. I really wanted her through.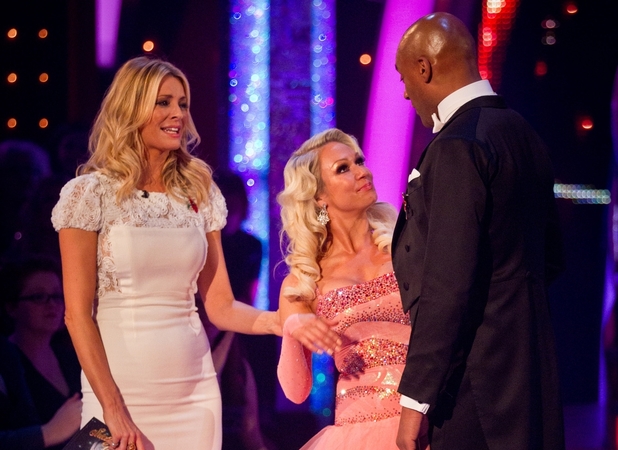 Victoria and Brendon say thank you to the viewers so nicely, I think it really goes a long way. Nat and Michael have a salsa next week so that should be entertaining.
Richard was also in the dance-off. He danced brilliantly well and got his routine spot on. I wanted him through as I enjoy watching him so much more than Mr Salmon. Sorry Colin... Richard did it!!! Good on him!
But Colin's speech at the end! God! I was in bits.. it was so wonderful and genuine. And Kristina was warm and lovely too.. how opinions can change from one minute to the next... I love this show!!!!
Do you agree with who was sent home this week? Let us know below.
Read more from Reveal.co.uk below:
> Natalie Cassidy's Strictly column: Fireworks and footwork
> Strictly's Louis Smith: "I'm sorry for tweeting exit results early"
> Strictly's Dani Harmer opens up about her break-up