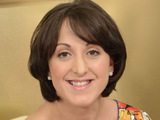 Natalie Cassidy blogs this series of Strictly Come Dancing each week exclusively for Reveal!
Bonfire night was upon us last night and there were certainly fireworks on
Strictly
!
Tess' cleavage was on show, along with the female contestants', and everybody was ready to dance their socks off and stay in the competition.
Kimberley Walsh was up first with a salsa - she looked amazing and has such a sexy, curvy and toned figure.. well jel! I thought her dance was great, as she really got into the salsa and the judges loved it.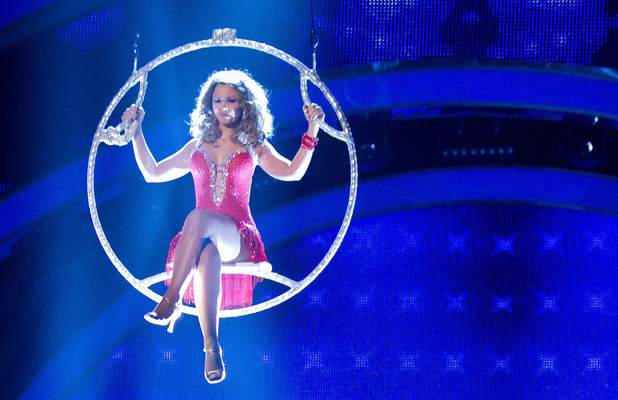 Darcy was absolutely right when she said Kimberley is a performer - she's a real star. She got 33 points, which is a high score to beat.
Next up was lovely Lisa Riley and Robin with a tango. I didn't like the music choice and thought Lisa looked like a rabbit caught in headlights throughout. But her timing was great and the story was really good. Her hold looked rather awkward to me, but I still love her.
Richard Arnold was out third with
Big Spender
. I couldn't wait to see this big camp performance, but I didn't get it. Instead, we got a really messy halfhearted dance from Dicky A.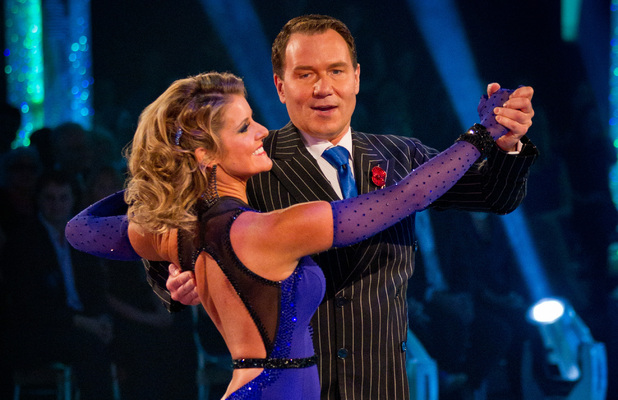 It's always awful when you make a mistake because the whole lot goes out of the window. Len's face when all the other judges are speaking actually cracks me up. When Darcey was talking to Richard, there was a shot of Len looking suicidal!
Denise van Outen up next and it was absolutely fantastic - but I expected nothing less from Denise. I was expecting 10s across the board! My favourite dance so far. It's amazing when you get lost in the dance and feel like you could watch it all night.
Victoria Pendleton came out and did a salsa with Brendan, which was hard to watch as I feel she has real difficulty dancing. She got on the judges' table though, and that is such a huge task for someone who has never danced before.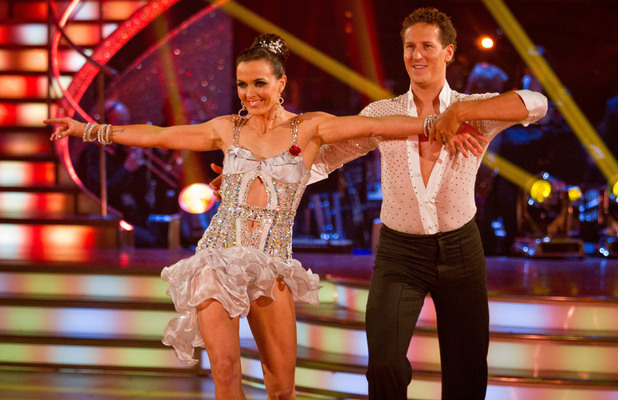 I felt really proud of her. Brendon is coming across so wonderfully this season - marriage suits him! He has been so supportive to Victoria. If there was a medal for the dancers, he would get it.
Louis Smith and Flavia did the samba this week, which I really hated doing when I was on the show. He did brilliantly well and brought the house down. There was also a festival feel to the BBC studios. It was really great.
Colin Salmon and Kristina chose a lovely song for a great ballroom dance. After winning his place to stay last week, Colin has obviously worked really hard and deserves to be there.
Nicky Byrne and Karen meanwhile did a 'sexy, romantic' rumba. But as I feel these two have no chemistry, I found it uncomfortable to watch.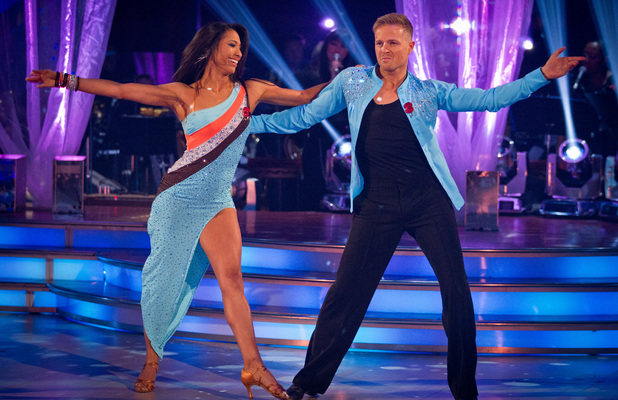 They are my least favourite couple, I can't help it. I felt there wasn't any seduction or sexiness throughout. Very boring.
Fern 'gorgeous' Britton was next and she looked great. She did a fiery paso and boy, was it fiery! I thought she did really well. Mr Michael 'ballroom' Vaughan also did great. He was lucky to get a ballroom dance again this week. I hope he can bring something out of the bag with his salsa next week. Not sure he deserved 31 points though...
My favourite dance is the jive - and Dani Harmer and Vince did it brilliantly last night. It was fab and she and Vincent work so well together - my little munchkins.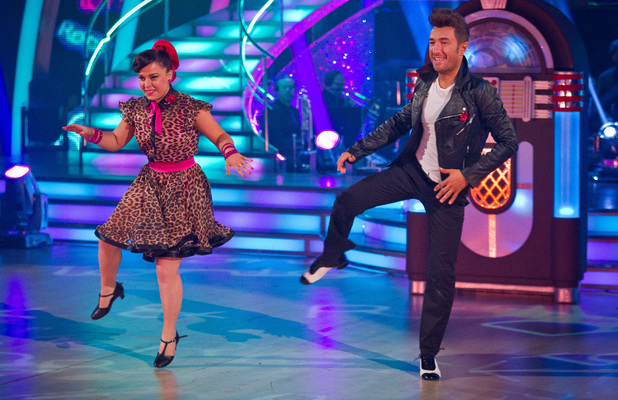 What a fabulous show. I'll be back tomorrow to discuss who's been kicked out!
Read more:
Strictly Come Dancing's Louis Smith: "I'm sorry for tweeting Sid's exit"
Read more:
Natalie Cassidy's Strictly Column: Sid Owen was awkward