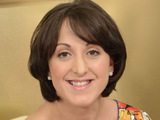 Natalie Cassidy blogs this series of Strictly Come Dancing each week exclusively for Reveal!
I must start off by having a little chat about Tess and Claudia's outfits! I really think they looked gorge last night, especially Claud. I want her frock, like, NOW!!
They're both so stylish, both mummies and they both strut their stuff fabulously.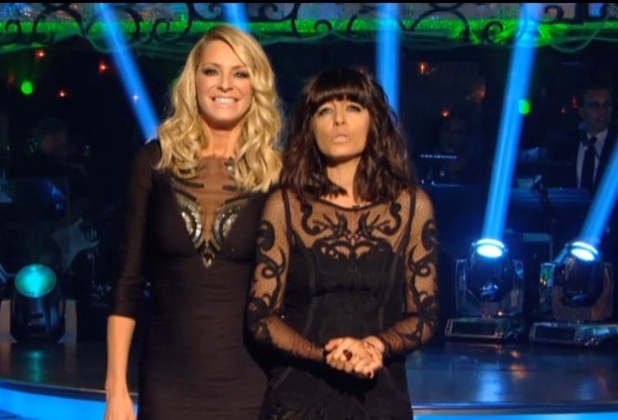 So after Saturday night's show, I was rather stumped as to who might be in the dreaded dance-off - which isn't like me as you know, because I'm a bit hot at guessing!
Louis and Flavia went through first, no surprises there then. Next were Victoria and Brendan - I hope she does more next week. How amazing were her eyelashes though?! Can someone please send me those for Wednesday night?! Bloomin' marvel-lash!!
Kimberley and Pascha looked very happy to be through, and she so deserved it after her wonderful performance. Lisa was next, which I'm so pleased about. Although it wasn't her best performance, I'd choose to watch her over many of the others.
The biggest surprise of Saturday night - Michael Vaughan - flew through on his Halloween broomstick. And so he should have after his improvement and hard work. It was then announced that Sid and Ola were in the dance off. Aww, what a shame. He looked really upset and I so wanted him through because he's a friend.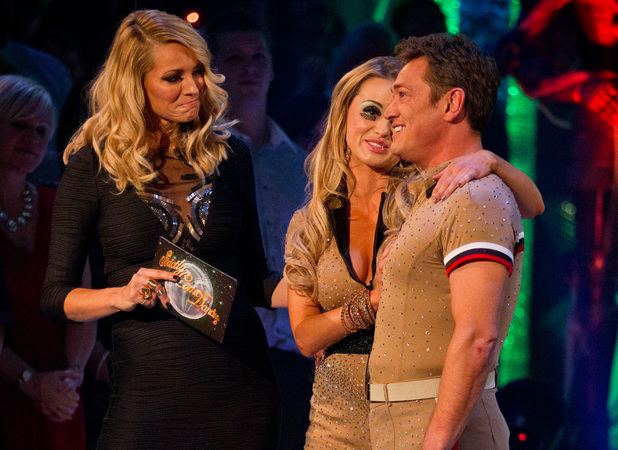 Richard Arnold went through in the second half, which was lovely for him. I felt that he did brilliantly well on Saturday playing a serious character so deserved to stay in.
Dani and my little Vincenzo were next - go Vince! They were followed by Denise and James, who were also thrilled. They'd had a difficult week, proving it's tough at the top! Nicky and the new lady (Karen Hauer) were next, leaving Fern and Colin last. Fern looked utterly shocked when they called her name, which she needn't have been as she deserved to go through!
So this left Sid and Ola and Colin and Kristin in the dance-off. Can we just talk about Kristina for a second? She is hilarious! It's like she's the famous one, desperate to get through to next week! Her actions and expressions are so over the top and the expression on her face when she knew she was in the dance-off was priceless. The 'wicked witch' was definitely in the building!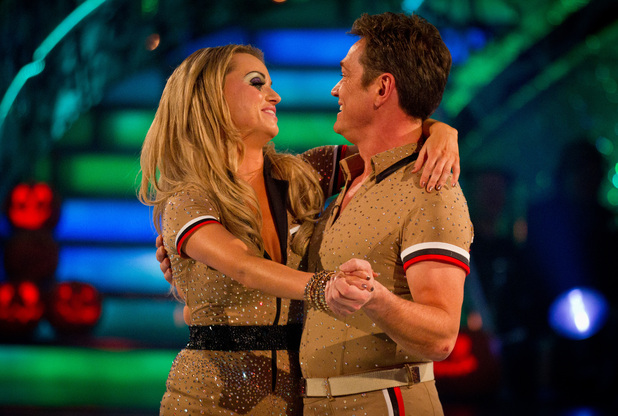 Sid was up first. He was nervous, went wrong and it felt awkward. I really wanted him to do well, but I felt sorry for him. Colin's second chance was safely played without many mistakes. They also looked more comfortable to my eye. As a result, Colin was saved by Darcey, Craig and Bruno - meaning Sid was out.
Len - head judge - seemed annoyed at their choice and announced that he would have saved Sid, as Colin had got so much wrong! Arghh!!!! WHY oh why does this happen? If only one of the judges had picked Sid, then it would have been thrown over to Len and my Sid would be dancing into next week. But that's
Strictly
for you!
Read more:
Natalie Cassidy's Strictly Come Dancing column: Halloween horrors!
Read more:
Sid Owen eliminated from Strictly Come Dancing