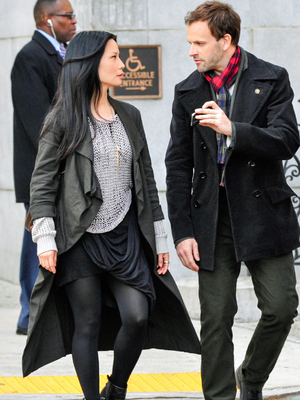 Whilst we absolutely love the British version of Sherlock Holmes with the gorgeous Benedict Cumberbatch, we're also rather partial to the dishy Jonny Lee Miller who stars as the mysterious detective in this American remake.
In a twist on the usual story, Watson is a woman, played by Lucy Liu.
Once you get your head around the fact Holmes is now based in New York, has done a stint in rehab and is now advising the NYPD, this drama is actually pretty good.
His first case on the mean streets of NY is a murder that plays to his own nature of daring and double-crossing, but will his tactics put the investigation at risk?
Dr Watson is lumbered with keeping Holmes out of trouble and sticks by his side, and when she discovers she also has a talent for solving crimes it looks like these two will make a powerful duo.
Elementary, Sky Living, 9pm
Read more:
Gossip Girl: Blake Lively and cast tweet pics from last ever episode
Read more:
World's strangest job? Life-size owl to help insomniac!