After a gruelling stint at the judges' houses this weekend, the twelve lucky X Factor finalists have been revealed and according to Gary Barlow, they are the best bunch yet!
The four judges were each accompanied by superstars in the music industry, who helped them wittle down the talent in a nail biting climax on Sunday (30 September) and choose their favourite three acts to go through to the live shows next week.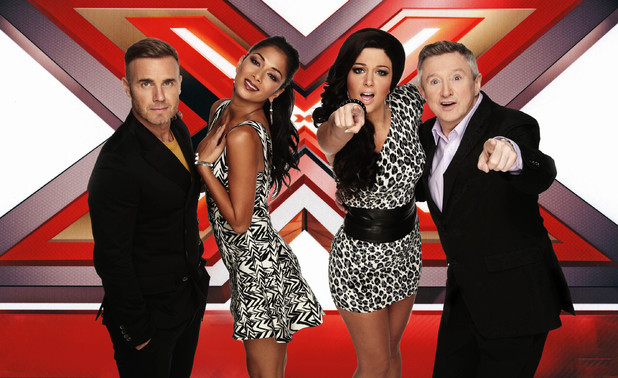 Tulisa was assisted by rapper Tinie Tempah, Louis hooked up with old pal Sharon Osbourne, Nicole called in hit singer Ne-Yo and Cheryl Cole made her highly anticipated
X Factor
return by joining Gary Barlow.
And Gary can't wait to see the finalists in action when the live shows kick off on Saturday. He explained: "This year we really have got the cream of the crop with our finalists and it was tough for all of us to choose our three acts. The standard of talent has gone up this year and I think it's the best ever line-up of finalists.
"The Live Shows will feel very different this year too as contestants can sing their own songs and play guitar – I can't wait for Saturday!"
And, in a surprise twist this year, the judges have also been given the power to bring back four wildcard entries who will battle for a coveted place in the live shows.
You can read all about the wildcard twist and how it works here
.
Check out the finalists in our gallery...
Read more:
> Little Mix design fashion range for Primark
> Tulisa's day to night transformation
> Mariah Carey versus Britney Spears: who's the better judge?