Coronation Street, Emmerdale, Hollyoaks: we take a look at tonight's top soap stories…
Coronation Street, ITV1, 7.30pm
We don't know about you, but we've loved the addition of Stella's mum, Gloria, to the Corrie cast and tonight she's causing even more trouble!
The glam gran gets it into her head that the Rovers should enter the 'Pub of the Year' competition and puts pressure on her daughter to let her fill in the form.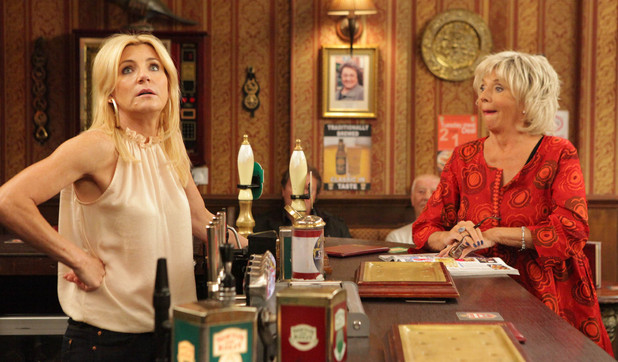 Exasperated Stella agrees her mum can enter the competition – but what she doesn't know is that Gloria's put herself down as landlady! Sparks will fly when Stella finds out!
Emmerdale, ITV1, 7pm
Kerry tries to prove she's not all bad by babysitting Sarah – will it go well?
It turns out Kerry is pretty good with kids and Sarah has a lovely time with her new pal.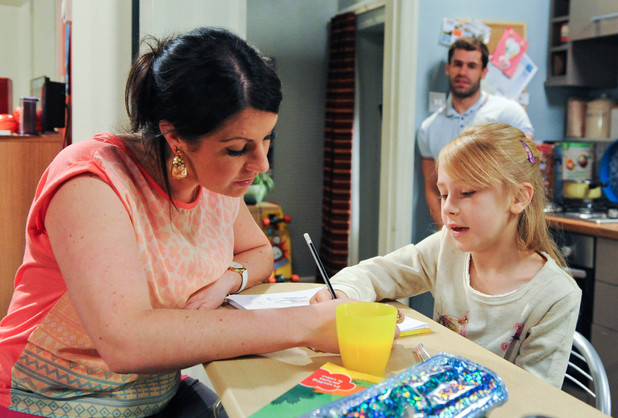 Victoria, however, hits the nail on the head when she tells Kerry it's a shame she found her mothering skills too late for Amy. Ouch!
Pleased with the progress she's made impressing Andy, Kerry says goodbye to Sarah with a hug.
Later when Kerry realises her insulin pen is missing, she searches for it, but the TV distracts her. We wonder where the pen might be…
Hollyoaks, C4, 6.30pm
As Ally gets his feet under the table at the Kanes' place, Callum's starting to get suspicious…
We all know Ally isn't actually Ally at all, but a con man with a false identity. But when one of Ally's boxes topples over as he's unpacking his belongings and letters fall out addressed to 'Dave Burns' Cal's concerns also grow.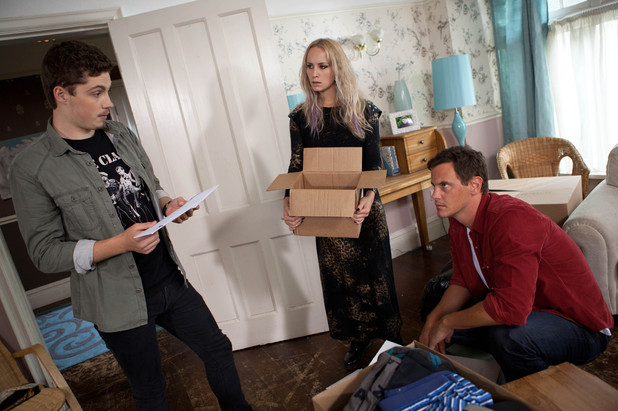 He does some more digging and finds Ally has two mobile phones. Is the shady Australian about to be exposed?