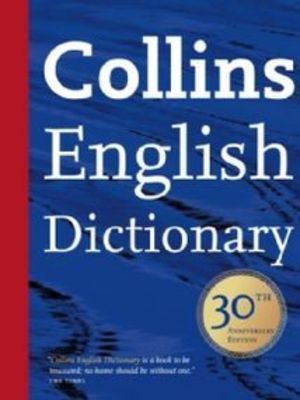 by Andrea Leebody
Amazeballs, frenemy, and bang tidy are just some of the new words that have been added to the Collins online dictionary.
The publisher invited members of the public to submit new words and phrases they thought should be included in their online collection of English language words.
Mummy porn is one of the 86 new words chosen from over 1000 submissions – largely due to the rise in popularity of erotic fiction such as
Fifty Shades of Grey
.
Even LOCOG (London Organising Committee of the Olympic and Paralympic Games) gets a mention because of this year's London 2012 Olympic Games.
Floordrobe is the new term for a pile of clothes left on the floor, while lollage, a variation of LOL, means laughter.
The entries will now be considered for the print edition too. The criteria for a word to be included is frequency of use, number of sources, and staying power.
Some of the new words added include:


Bashtag (bashing someone on Twitter)


Blootered (drunk)


Crowdfunding (funding a project by asking many people to contribute a small amount)


Frenemy (a supposed friend who behaves in a bad manner)


Hangry (feeling angry because of hunger)


Helicopter parent (a parent excessively involved in their child's life)


Shabby chic (using worn furnishings to create a romantic look)


Throw someone under a bus (to expose someone to an unpleasant fate to save yourself)


Verbal diarrhea (speaking too much)


Vom (vomit)


What words would you like to see added to the dictionary? Don't forget our Comment of the Week winner gets £50!
Read more Lifestyle stories:
Starve, pig-out, lose weight: the new 5/2 diet
Jessica Ennis, Usain Bolt, Mo Farah as Sackboy characters!
Mentalist Marc Paul will read your mind: try it and see!