EastEnders, Emmerdale, Hollyoaks: we take a look at tonight's top soap stories...
EastEnders, BBC1, 7.30pm
Janine's sanity is hanging by a thread and Michael isn't helping matters by sneaking out in the middle of the night.
Trying to get herself back on track, the new mum sends her husband a suit to the office and tells him she will see him at 8pm. But Michael's unnerved by her behaviour and decides to head to the pub instead.
In The Vic, there's a few uncomfortable looks between Michael and Kat – is he her secret lover?
After a while, he decides it's time to go home and face Janine. But what he finds when he arrives isn't what he was expecting. She's got a suitcase containing hundreds of thousands of pounds – it's everything he's ever wanted, but why is Janine giving it to him?
Emmerdale, ITV1, 7pm
With all the evidence he needs to reveal Chas and Cameron's affair, Carl plays his ace tonight.
Purposely playing games with Chas, she has no idea her ex knows her secret. But when he tells her he has her mobile, Chas is horrified to realise he's gone through it and knows everything.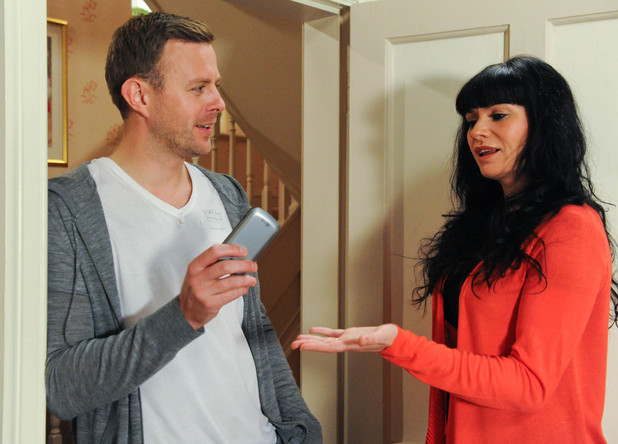 Carl's not stupid though and he says he'll keep quiet – if she pays him back the £30K she stole from him! He's deadly serious and Chas has no idea how she's going to raise the cash to get her blackmailing ex off her back.
Hollyoaks, C4, 6,30pm
Nancy is desperate to help her best friend and urges Mitzeee to remember what happened between her and Mercedes.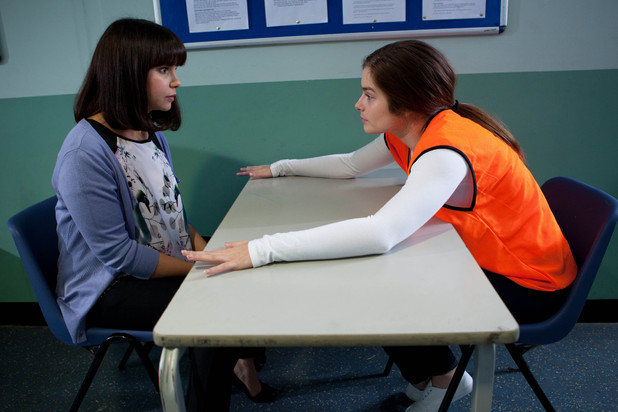 However, Mitzeee just can't recall events of that fateful night and faces up to her time behind bars.
Nancy isn't letting it go though and with Myra well and truly onto Mercy's scheming, how long will Mitz be left inside?