Dr Phil Hammond, our Reveal health columnist, gives his view on the new backlash against waxing and shaving off public hair. He writes:
''It's time to learn to love your pubes, and the rest of your body hair for that matter.
American doctor Emily Gibson wrote a great blog recently called 'The war on pubic hair must end'. Never mind the time and money people spend on bikini waxing, pubic shaving and laser hair removal, there's also an increased risk of infection.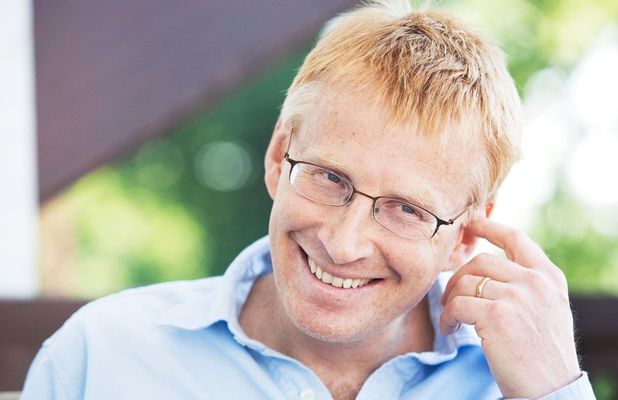 All treatments leave microscopic open wounds which, combined with the warm, moist environment of the genitals, become a happy playground for bacteria such as streptococcus and staphylococcus that can cause unpleasant skin and soft tissue infections, and sometimes life threatening blood infections.
It may also increase your risk of sexually transmitted infections.
Pubic hair doesn't just protect against infection, it's there as a natural shock absorber, to make sex and tight trousers less painful. The fact that it always grows back – no matter how much you spend - should tell us that it's meant to be there.
I recently spoke at a meeting about the massive increase in cosmetic surgery of the labia – the fleshy lips either side of the vagina. Women are finding that when they shave all their hair off, they don't like the look of their labia, and they also they tend to rub and get sore against tight jeans without the buffer of pubic hair.
So instead of growing their hair back, they ask to have their labia trimmed, which is extremely painful and in my view a type of genital mutilation.
One consultant told me that just about every woman and teenage girl she sees within the M25 area (Greater London) has had all their pubic hair removed. Young teenagers who can't afford professional waxing and electrolysis are doing it themselves with blunt razors and getting all sorts of cuts, bruises and infections when they should be outside, playing with friends and enjoying their childhood. Even more depressing, it's often their mothers who bring them forward for treatment at the first sprouting of pubic hair.
The time, emotion, cost and pain of the lifelong war on pubes is only beaten by those who, apart from the scalp, strive to have entirely hairless bodies. And it's not just women – there are plenty of blokes who've been tricked into a 'back, crack and sac' job, although it's generally a mistake you only make once.
Changing the hairless cloning won't be easy – the culture of celebrity and pornography is everywhere, even if you're a child. Kids are bullied and pinched at school for having hairy arms or armpits.
At the other extreme, having an entirely smooth, hairless body, cosmetically enhanced in some places and reduced in others, is a sign that you have the money to do it. It's something you do when you've got the flash car and the big house. Everything becomes a commodity to improve, including your body.
Well,bollocks to that. It's time to jump of the hair-free merry grow round. Let's laugh and sing and hug and enjoy our hair. A light trim and the odd pluck are fine. But a scorched-earth body? No thank you.
What do YOU think of Dr Phil's views? Let us know in the comments box below. And remember - there's £50 up for grabs for Comment of the Week
Do you have a question for Dr Phil? Email him at dr.phil@revealmagazine.co.uk Dr Phil regrets he cannot reply personally to emails.Read more:
Jessica Ennis and Christian Grey top our summer dream fling poll
Get the best beauty sleep with these fab night cream tips