Former X Factor star Stacey Solomon has joined the judging panel of a barking mad new reality show Top Dog Model.
Stacey will be joined by Hollywood dog agent Addison Witt and fashion model Lilah Parsons as they scour the country for Britain's coolest canine.
There will also be a guest appearance from
Britain's Got Talent
winner's Ashleigh and Pudsey!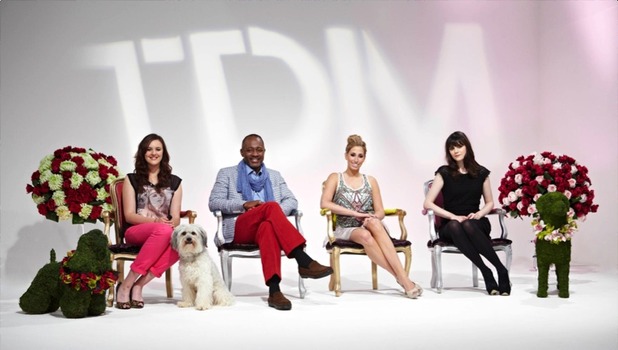 Like all our favourite reality contests, there is an initial open audition where dogs from around the UK will be seen before they are whittled down to a select few that go on to Paw Camp.
The prize at the end for Britain's best dog is an advertising campaign for a "well-known international brand" and, of course, the glory of being named Top Dog Model!
Top Dog Model, 9pm, ITV2, Friday 7 September
Will you be tuning in to Top Dog Model? Let us know in the comments below!
Read more:
Stacey Solomon goes to bed with her make-up on - do you?
Read more:
Stacey Solomon: "I want a sophisticated lace wedding dress"