The Only Way Is Essex ends its current season tonight and in typical TOWIE form it's going to be explosive!
Not only will Lauren Goodger be exiting for the time being (
which you can read about here
), but tension between
Gemma Collins
, Bobby Cole Norris and Charlie King will reach boiling point, according to a preview, when conversation again turns to what Bobby did or did not tell Gemma about Charlie being touchy-feely in Marbella.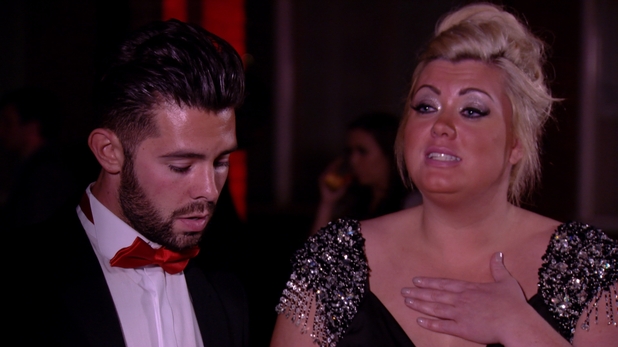 Gemma says: "When I know I'm right, I'm right. Bobby told me that when you were in Marbella, Charlie was very touchy-feely. He also told me you went to have a foursome one night."
Charlie replies that he doesn't know what to think, which prompts Gemma to say: "Someone here is lying."
It soon turns out there apparently was talk of a foursome but nothing ever happened. "We didn't go ahead with it," says Bobby. "When we knew the couple's intention we got our flip flops and left."
Charlie then says: "Nothing has categorically ever gone on with me and Bobby EVER! Gemma, if I'm being totally honest with you – I dont believe everything that comes out of your mouth."
Bobby, who earlier said Gemma had the "morals of an alleycat," then tells her: "Get on your broomstick and fly off back to Chigwell, I aint apologising for that one."
Ouch!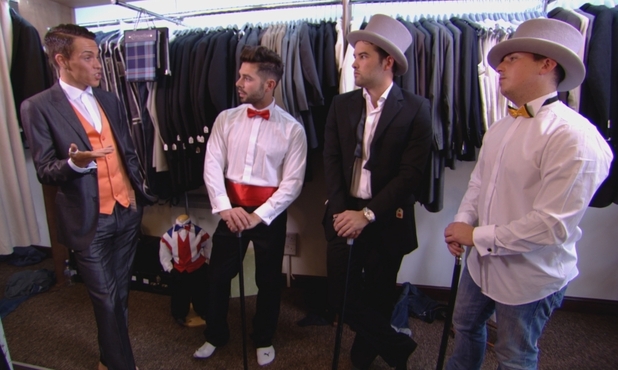 But while things may not be happening between Charlie and Bobby, someone definitely wants it to: Ricky!
While getting measured for suits for Lucy's 21st prom-themed birthday, Ricky tells Charlie he wishes his friend was gay, explaining: "So that you could have a nice relationship with Bobby, you two are like really good close best friends."
Find out what happens in tonight's TOWIE at 10pm on ITV2
Read more: TOWIE's Cara Kilbey and Billi Mucklow wear matching outfits - again!Read more: Jess Wright joined by TOWIE cast at her clothing line launchRead more: TOWIE's Lucy Mecklenburgh cosies up to One Directions' Niall Horan