The Only Way Is Essex has been going pretty quickly, hasn't it? We can't believe last night's episode was the penultimate one of this series! And there are so many loose ends still to tie up...
First up we have Gemma and Arg in their PJs chatting about the whole Bobby and Charlie versus Gemma thing that happened at Jess's showcase. A beaming Arg (is everyone that happy in the morning?!) totally gets Gemma's concerns but does (lovingly) point out: "Gemma Collins you are like a volcano. You go from 0 to 100 in a second." He advises her to relax. "Check yourself before you wreck yourself." Besides, he has a surprise for her today which, he tells her, is the best thing he has ever done for anybody EVER. Building up high expectations there, Arg!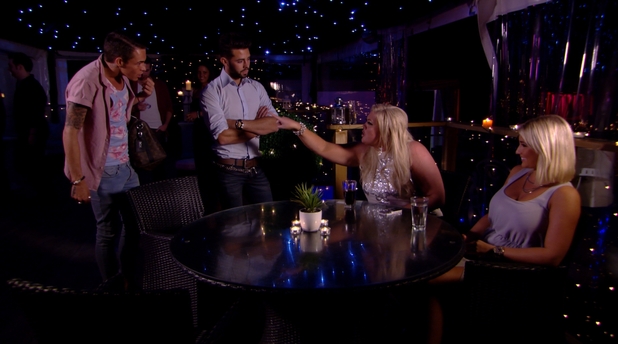 Sam and Joey, meanwhile, have just been visiting Sam's dad in prison, which just invites a whole conversation about whether they could survive behind bars. No way, says Joey. What would he do without ITV2? (Nice promotion there!) Sam wonders if there is fake tan and make-up behind bars. We're not too sure... It's also worth mentioning in Joey news that later on we see him sporting a watch around his ankle. Really.
Elsewhere, uh oh, it seems like things aren't going well for Lauren G and Tom P, not that he knows yet. She's off having her nails done and thinking about the pros and cons of her boyfriend. Pros are he's good looking, lovely and intelligent (all very much major pros in our book) but he just doesn't give her that warm fuzzy feeling inside.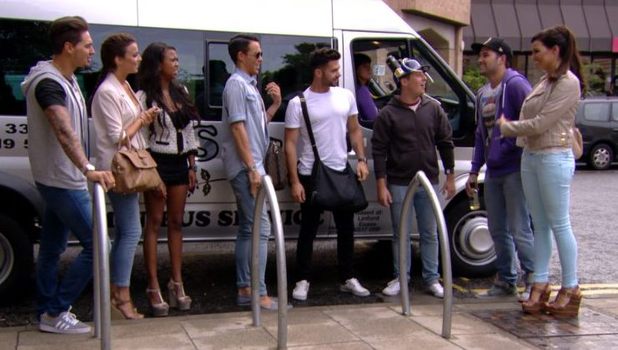 And speaking of relationships on the rocks, things aren't fantastic between Bobby and Charlie yet either. It's Bobby's birthday so a group of our
TOWIE
favourites have hired a bus to drive to Southend-On-Sea for a bit of fairground fun. Important things we learn in this segment include Lil Chris's terror at being on rollercoasters and that girls look sexy when they eat candy floss seductively.
Of course, with champagne flowing on the beach, talk soon turns to Gemma. Charlie quizzes Bobby on whether he has ever said
anything
that might have insinuated there was something between him and Charlie. Bobby insists not and says Gems is just angry because he chose to confide in Lydia not her. But Charlie admits that what Gemma said, whether it is true or not, has put a niggle of doubt in his mind. Oh dear. Let's hope they can patch things up.
Back in town it's time for Arg's surprise for Gemma! A trip to the theatre where they both performed as kids, though, apparently, never met. Gemma's old singing teacher is even there! First up is a vocal warm-up which requires them to sing the alphabet and really annunciate the letters. Arg, of course, looks like he's on cloud nine, grinning like a cheshire cat as he shows what he can do. Shame he doesn't know the alphabet.
Maybe they should forget the warm-up and just move on to a rendition of 'Somewhere'? Maybe not. It's very sweet and we do rather love Arg's romantic gesture, but we're not sure we'll be seeing this singing duo on the
X Factor
stage too soon.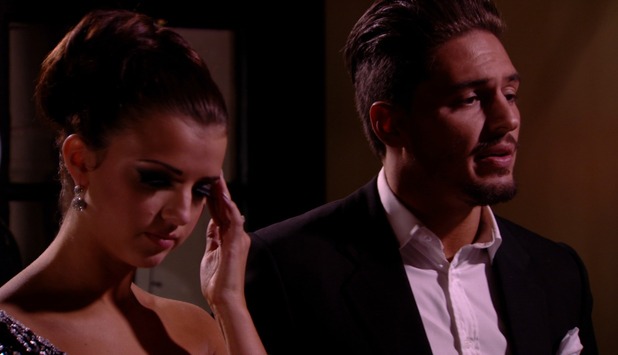 Away from all the light-hearted musical fun, Lucy is preparing to face Sam to get this whole did Mario cheat thing out of the way for good. Sam insists she didn't investigate the claims because she wanted Lucy and Mario to break up, she did it because she doesn't want Lucy hurt. Lucy says what has hurt her, however, is the fact Sam told other people about the other girl before telling Lucy and it's made her look like a naive little girl. And, of course, she doesn't think Mario would cheat on her.
In the kitchen Mario's telling Joey that they're all falling out over nothing. "Mate it's women," he says. "Men are straight up."
But look! Everything seems to be patched up now and Lucy's even inviting Sam and Joey to her upcoming 21st birthday which has a prom theme! (Who is predicting outrageous dresses and some tiaras on the next episode?) We can't help wondering, though, whether this whole Sam/Lucy/Mario/Mystery Lady thing is really over for good...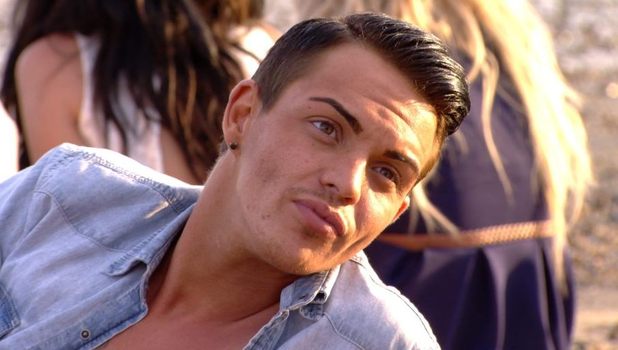 Back in Southend it's Bobby's choice of club for his birthday night so they're all off to a local gay bar where some guy tries to chat up Lil Chris as Ricky tries to contain his laughter beside him. Apparently it's Chris's little baby face that makes him so popular with the men. Anyway, they tell the guy they're talking about hunting, sports and women to deflect his interest which, of course, doesn't really work.
The admirer, however, isn't lonely for long. He's soon off on the dance floor snogging Bobby! "He has my sloppy seconds," says Chris, who looks pretty pleased he was first choice.
Back in town Lauren's at the bar chatting with Arg who says he thinks it was weird she wasn't at Jess's music party the other day. Lauren admits she feels uncomfortable around Carol and Jess. "I feel they hate me," she says. Arg assures her they don't and wants her to come with him to see them. No way, says Lauren, she'd be terrified!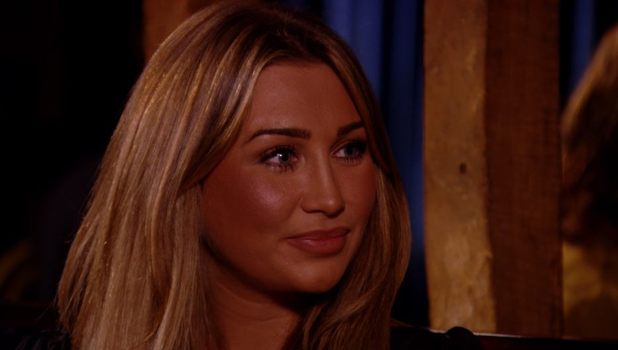 Lucky for her Tom P arrives to stop all this 'make up with the Wrights' talk. Not so lucky for Tom, however, as Lauren decides it's time to break things off and just remain friends. It all starts pretty amicable with Tom agreeing then things take a turn for the worse. "There was like loads of little things that I just thought was weird like, when we were seeing each other, you always used to play it down, say to people that we hadn't slept together," says Tom. "I just thought, 'Why's she denying it?'"
Of course Lauren won't take any of that talk and things descend into a bit of a 'who will get the last word?' scenario. We're betting this is one split we haven't heard the end of...
What did you think of last night's episode? Let us know belowRead more: TOWIE: Mick Norcross's Sugar Hut opens merchandise shopRead more: TOWIE: Mark Wright says Nanny Pat's book made him break down