Celebrity Big Brother premiered last night so we're betting a few people might have missed last night's The Only Way is Essex episode (and it was a good one!). Here's your round-up of what happened!
Jess is getting ready for her big music showcase so she calls on guitarist Tom K for some help – and to apologise for all the mess the previous night. He seems fine with it. Cara and Billi, who are outside sunning themselves, however, don't seem as charitable. They think Jess has some front.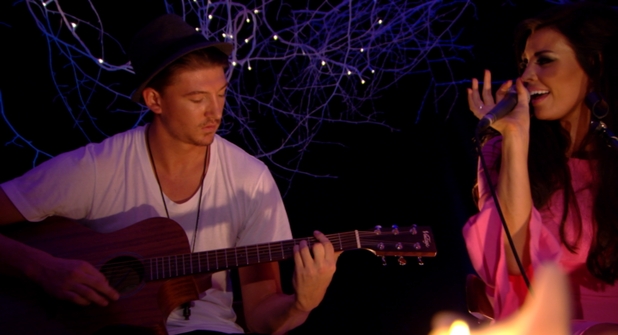 On cue, Jess's warbling can be heard floating out of Tom K's bedroom window. So are they happy for Jess and her burgeoning career? It seems not. "It's not like she's in London recording a song. She's in Tom's bedroom and he's playing the guitar." Ouch!
After a couple of titillating scenarios, including a run down on Mario's hair gel, we're off to the park where Lydia, Lucy and Danni are bitching, sorry, talking about Sam. It's now emerged this mystery person linked to Mario is actually Sam's cousin's best friend, and she has a boyfriend. Lucy maintains it's all been exaggerated because of some text or another that was sent and she's not going to believe it until she has proof.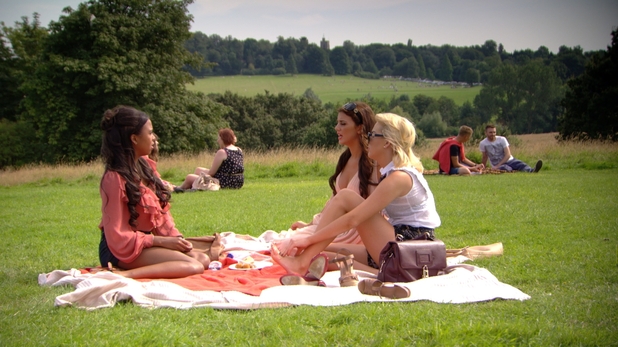 And she's not exactly crying over Sam's friendship. Or lack of. "She's stabbed me in the back twice," she says, claiming Sam slept with Mark after they split. "That's not a friend. A friend doesn't do that."
Drama, drama, drama! Speaking of which, Charlie's not happy when he finds out Bobby has been confiding in Gemma. He's convinced Gemma has it in for them because she's well jel of their bond and Bobby should have spoken to him directly if he needed to talk. Oh dear. Normally placid Charlie is mad!
Charlie and Bobby are the topic of conversation across town too where Gemma and Billie are having a girly, gossipy lunch. Gemma declares she's like Inspector Cluedo (love it!) and she's determined to get to the bottom of whatever is happening between them because she doesn't like seeing Bobs upset. The solution might just be to find him a new boyfriend! Oh, and there was also a TMI chat about Arg and the bedroom. Yes.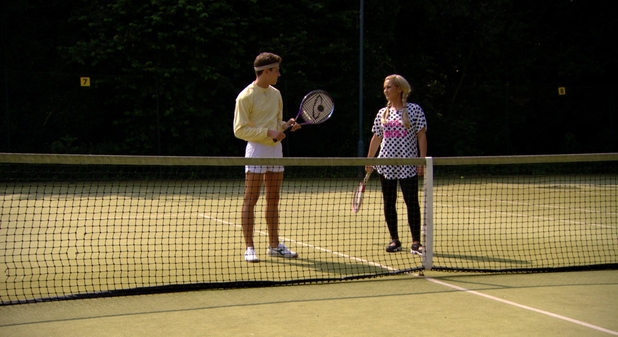 Phew. With so much drama time for some light relief! Step up Joey Essex and his minuscule shorts for a tennis lesson! Joey's practically a pro, didn't you know? His double lesson is all going great until a bee lands on his shorts. True story.
Tom P and Lauren G are still going strong, although she's just declined his joking suggestion (or was he serious?) that they gatecrash Jess's singing party tonight to perform a duet on stage. Instead she's off on a GNO.
Cue 1980's movie montage flashback! A denim clad Joey Essex strutted down the street to a dimly lit night club entrance... where Jamie was waiting inside. Joey was rather annoyed at Jamie's boastings about the girls he'd slept with, including Joey's sister Frankie and wanted an apology. Flashing the cash, Jamie said he'd send her flowers. Joey wants an in person apology. Who's side are you on?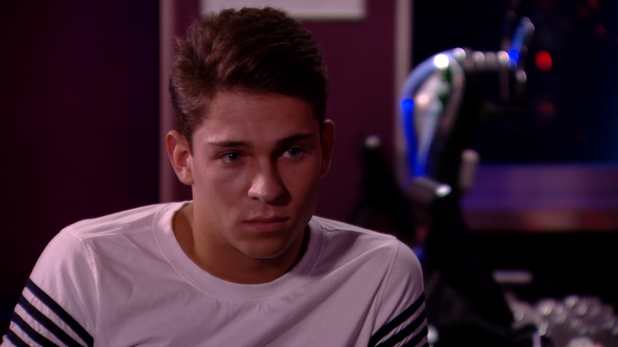 MARK IS BACK!!! Okay, he appears on screen for about two seconds at the start of Jess's party but still... MARK! Sadly he didn't get involved in any of the drama, instead leaving that to Gemma and Bobby/Charlie and Arg and Tom K.
The latter argued after Tom K took exception to Arg saying Tom K's sister Cara didn't think Tom K and Lydia would last. Still with us? It all got very shouty and heated before Lydia broke things up. Oh, and Arg seemed a bit miffed that Jess hadn't asked him to be her backing singer. We can't work out if he was joking or not.
The real drama came courtesy of Gemma and the boys. Gemma, firstly, had introduced Jess to the stage by assuring the audience that she isn't a cheat, she's a great person. Nice mix of professional and personal lives there. Charlie, meanwhile, is still convinced Gems has it in for him. He thinks she's too concerned with digging up his past and is annoyed she won't leave his sexuality alone. "How will I find a girlfriend?" he asks.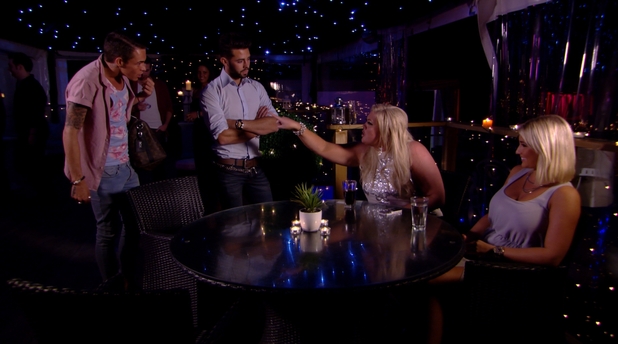 Side note: Charlie tells us he once applied for
X Factor
and gives us a song!
OK, mad Charlie is now back. He goes up to Gemma to confront her about what she's been saying. She argues Bobby has confided in her and insinuated something happened in Marbella. Insinuated what, fires back Charlie. Insinuated that Charlie was touchy, feely apparently! Now Bobby erupts in anger and says he NEVER said that.
"You got dirt on me then show me it," says Charlie. "You are pathetic!"
Gemma's unfazed by the outbursts. "You two are a pair of Jekylls," she says. "Essex is so two-faced."
What did you think about last night's episode?Read more: TOWIE star Maria Fowler copies Kim Kardashian!Read more: Cara Kilbery and Billi Mucklow have stolen each other's style!