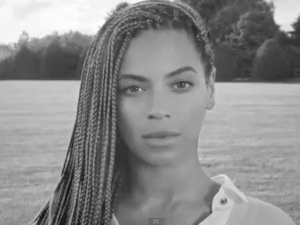 Beyonce has revealed a new braided hairstyle in a promotional video for U.N.'s World Humanitarian Day
.
The
Single Ladies
singer, who now has long braided locks, appears in the clip to highlight the event and urge people to "do one thing for another human being".
Beyonce
, 30, will mark the day - 19 August - by filming a live music video in New York's General Assembly Hall for the new ballad
4
, which will be released in aid of the cause.
People are asked to post messages online about the good deeds they have done for others, before a single message of hope is released to 1 billion people.
Beyonce says: "We all see the headlines, and we think: 'What can I really do to help?'"
In a statement, Beyonce said: "World Humanitarian Day is an opportunity for all of us to work together to make a difference.
"This is our time to leave our mark on the world and show that we were here and we care."
To show your support, visit: www.whd-iwashere.org/
Will you be marking World Humanitarian Day? Tell us in our comments box below.
> Jay-Z and Beyonce shut down a street!
> Read more: Beyonce steps out with baby Blue