We all know about Greek Islands like Corfu, the Canary Islands and the Spanish Baleriacs. But lying off the Breton coast are some unsung gems that give these more famous destinations a run for their money…
Imagine a beautiful island surrounded by turquoise sea with sweeping sandy beaches and pretty sheltered bays to the east and a wild rugged coast to the west where great rolling waves wash into pristine coves. Imagine gentle walks over cliffs scented with wild flowers and places to eat both inexpensive and gourmet. An island with a temperate climate and a fascinating history and, best of all, only a matter of hours away from Great Britain.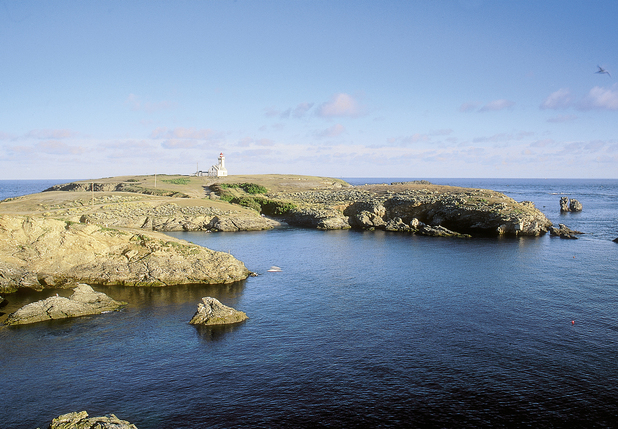 I am describing Belle-Île-en-mer. Just a 45-minute ferry ride off the French coast of South East Brittany, this holiday gem is by no means the only beautiful Breton island. Others worth a visit include the tiny islands of Houat and Hoedic and the enchanting Îles de Glénan. And although all these islands may be new to us Brits, they are very popular with the French. This means there are good roads, walking trails, restaurants both dear and cheap and numerous hotels in different price ranges.
Belle-Île-en-mer
The aptly named Belle-Île-en-mer (beautiful Island in the sea) is the largest of the Breton islands measuring about 35 square miles. You can visit it by it by ferry, which sails from the quaint seaside town of Quiberon. Anyone who loves a beach will adore Belle Île. There are 58 of them to choose from. Everything from sandy family beaches like Plage de Bordardoué and Les Grand Sables to Port Donnant, a sandy cove with rolling waves beloved of surfers. Or you can visit the rocky cliffs at wild Pointe des Poulains where the actress Sarah Bernhardt spent her summers. Her remote fortress home is now a museum furnished in Art Nouveaux style.
Houat and Hoedic
To visit the smaller islands like Houat and Hoedic you can catch a ferry from Quiberon or take advantage of the French tourist board promotion, 'the Brittany experience' which can arrange for you sail across the inland sea of the Golf du Morbihan in a replica langoustine fishing boat called Krog e barz where you will be encouraged to take a turn on the tiller and haul up the sales. (But be warned, this is France and nobody will offer you a life jacket, so if you are a nervous sailor this is perhaps not for you.)
To find out more about this magical boat ride go to
www.krog-e-barz.com
.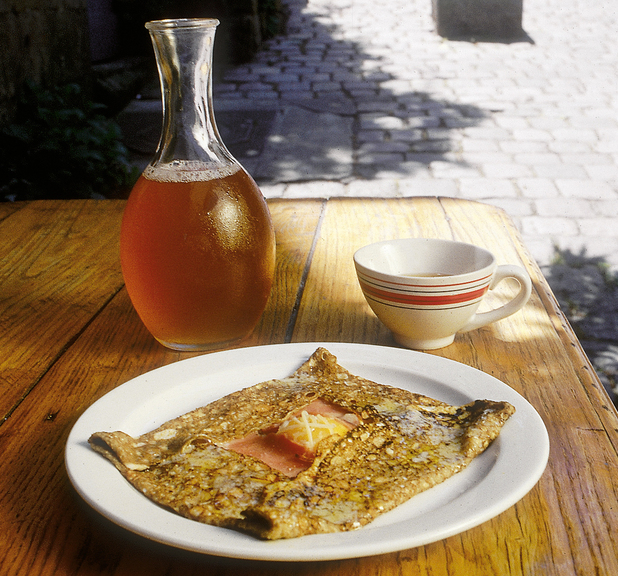 What to eat
Crêpes – pancakes both savoury and sweet are served with every imaginable filling and are the Brittany version of cheap, fast food. Wash them down with Brittany cider drunk from innocent looking teacups. For something more gourmet, there are fish restaurants with seafood to die for.
Where to stay
No problems here with numerous hotels going from two star to five. The area's tourist board has an excellent website with lots of suggestions,
www.brittanytourism.com
.
How to get there
You can fly from London City Airport, Birmingham, Manchester or Southampton direct to Brest or Nantes.
London City to Brest: from £83 one way or from £136 return. London City to Nantes: from £72 one way or from £116 return. Proceed to the Brittany coast by hired car or sail with your own car from Plymouth to Roscoff from around £320 return for a car and 2 people at peak holiday time. To compare prices go to
www.ferrysavers.co.uk
.
Have you ever visited Brittany? Let us know below.