With the London 2012 Olympic Games almost upon us, three of Team GB's best tell us what its like to fly the flag for their country on home ground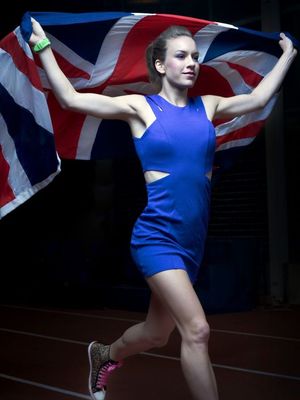 Stephanie Twell, 22, from Hampshire, is the 2010 Commonwealth Games 1,500m bronze medalist and 2008 IAAF World Junior 1,500m Champion
"When I was nine I did a fun run with my dad and from that moment running became a huge part of my life.
Our house was just 800m from the local stadium and I often stopped to watch the athletes warming up. So, with my dad's encouragement I joined an athletics club, where I met my coach Nick Woods, who has been my mentor.
I knew early on that I wanted this to be my career. So when I broke my leg in three places after my shoe stuck in the mud during a race last year I was devastated.
It was a potentially career-wrecking injury - I had to have metal put in my leg – and it was about eight months before I could train again. But with hard work I got back to where I was.
Its important to show young people what you can achieve with dedication and hard work. From doing that fun run as a kid, I'm now looking forward to joining Team GB at the London 2012. You can already feel the buzz."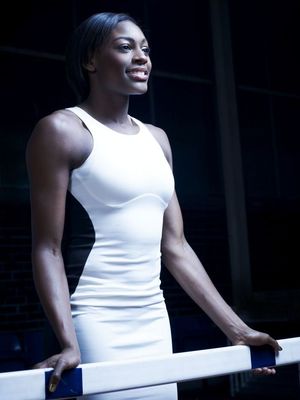 Perri Shakes-Drayton, 23, from East London, is the 2011 400m hurdles UK Champion and 2010 European 400m hurdles double bronze medalist
"Though I've always loved sports, I never actually dreamt of being an athlete.
So I got my GCSEs, A Levels and a degree in Sports Science, and all the while running was something on the side that I seemed to be good at.
Now I'm facing one of the greatest challenges of my career. The Olympics is what you strive for. We train to be champions.
I feel inspired that Sally Gunnell is backing me for the 2012 Games. It would be amazing to achieve the things that Sally has done – she won a world record.
I know for a fact I wouldn't be here without Chris Zah, my coach. When I was younger and felt like I was missing out on a social life, he reminded me not to give up.
I'm also thankful to my family and boyfriend for all their support. My boyfriend was a huge athletics fan before we met – though he'd never attempt to go for a run with me!
When I'm not training I treat myself to ginger cake and custard - its my weakness! And it's nice to get out of shorts and trainers so when I can, I get dressed up, put on a pair of heels – the higher the better – and go out with the girls.'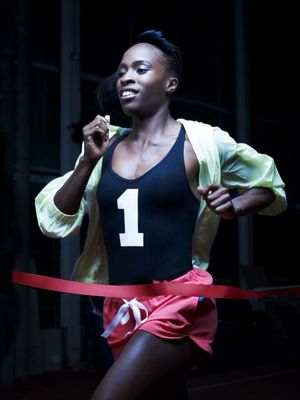 Marilyn Okoro, 27, from North West London, is the 2009 and 2011 European Indoor Championships 4 x 400m silver medalist and 2007/2008 IAAF World Athletics 800m bronze medalist
"When I was a kid my heroes were Linford Christie and Kelly Holmes. But my idols weren't accessible to me. Which is why I want to inspire as many kids as possible, in person.
I was lucky that I was championed by my first coach George Harrison. I didn't know my dad and George was like a father figure, driving me to all my races.
I had a pretty classic Nigerian upbringing – my mum wanted me to become a doctor or a lawyer. But of course she's very proud of me now!
Athletics was a form of escape for me initially. When I was young, we lived in a poor area where lots of girls were getting into trouble or getting pregnant.
My mum was really strict which was a blessing because it made me look to other things. Running became my outlet. I liked being the best at something, so it made me train harder.
It would mean everything if I made the finals at this summer's Olympics. Once you're there, anything can happen.
Though sport means so much to me, if I wasn't doing this amazing thing, I'd probably be a jazz singer. And one day, I hope to be a mother. If I could, I'd have four!"