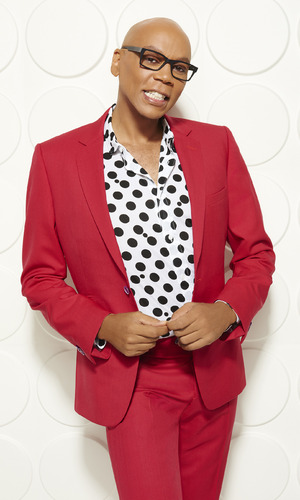 Who is RuPaul? An actor, author, recording artist, international style icon and the world's most famous drag queen.
He's also host of cult reality competition show,
RuPaul's Drag Race
, and he now fronts E!'s new show, 
Good Work
.
Led by
RuPaul
, renowned plastic surgeon Dr. Terry Dubrow (of E!'s
Botched
) and beauty expert Sandra Vergara (sister of
Modern Family
star Sofia Vergara),
Good Work
will blow the lid off on some of Hollywood's hottest beauty secrets and plastic surgery woes in this new roundtable series. 
Reveal
grab a quick chat with RuPaul to talk about his new show, the fascination with beauty and his views on plastic surgery.
Tell us, what is Good Work all about?
"On
Good Work
we celebrate all things beauty. Whether it's superficial or from the heart, it's important for people to focus on the golden triangle which is mind, body and spirit and
Good Work
is here to guide the viewer to the centre of all things beautiful."
What kind of celebrity guests can we expect on the show?
"Well we've already had Brandi Glanville from
Real Housewives of Beverley Hills
walk us through her plastic surgery procedures, and it was really informative because she had some cautionary tales and she had some great advice too. That's very important for our viewers because above all we want to guide people to the places that help them. The only time bad work happens is when people are uninformed. They have shame surrounding their own vanity. Celebrities on our show really signal the end of shame surrounding vanity. Nobody thinks twice about putting new tyres on their cars or a roof on the house."
Why do you think there's such a huge fascination with celebrity beauty and plastic surgery?
"I think people are always fascinated by transformation and the ability to become the realisation of their own imagination. Not everyone has the money or means to go there, but we applaud anyone that has the ability to. We are all transformative truthfully. Someone once said, "We are all god in drag", and I tend to believe that."
What are your views on plastic surgery?
"I've always been obsessed with plastic surgery. I love transformation and it's important, today especially, to stay on top of it and take care of your body because we live longer than our parents did. This means that we have to stay in the workforce longer; we stay in relationships longer and so it's important to update, stay vital, vibrant and the best version of yourself. Plastic surgery comes to play there, but the golden triangle too, and that's what
Good Work
is about, not just superficial transformation but what's in your mind. This can be meditation, massage or exercise, everything it takes to look Hollywood gorgeous."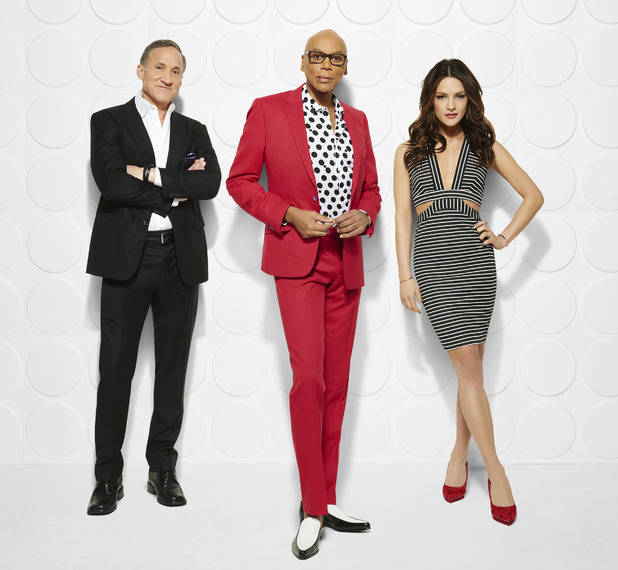 You've admitted to having fillers and Botox, but would you ever go under the knife?
"I would absolutely have things tightened up. As one ages, the neck is the first to go and the jaw line. They are very simple procedures. Every year that goes by, there are advances in cosmetic procedures and technologies that not only help tighten but enhance the way a person looks. In fact, Dr. Dubrow from
Good Work
invited me into the operating room to watch him perform a face lift on someone. It was the most beautiful thing I've ever seen. It was magical to see where the flesh and spirit meet. I have to tell you, it was one of the top ten experiences in my life. It was fascinating but he wasn't sure if I was going to pass because when I watch it on television I have to close my eyes. In that operating theatre it was transcendent and there was so much reverence of the human body where it is so beautiful and intricate. It's the most incredible device, computer and to look inside of it was fascinating."
You're going to be lifting the lid on Hollywood's beauty secrets, so which Hollywood stars always get it right on the beauty front in your opinion?
"The ones who are informed - which is the key to good work - get it right. That's why it's so important. Knowledge is power and when people are ashamed of their own vanity, they do things in secrecy. That's when you get into trouble. Before you get into any procedure, whether it's superficial or a full on operation, you need to get the advice from people who know. You have to ask friends, you have to be forthright. We celebrate all good work, and you'll see that all of the people on the show are our heroes."
Finally, why should we tune into Good Work?
"
Good Work
informs the viewer on the latest trends and secrets of looking Hollywood gorgeous. Looking Hollywood gorgeous is not just for stars anymore. If you want to stay vital in the workforce, no matter what it is you do, you must keep your body looking great. Sad but true, we are a superficial culture and good work, looking good and feeling gorgeous, are very important aspects of today's lifestyle."
Good Work premieres Tuesday 5th May at 10pm on E!
For exclusive competitions and amazing prizes visit Reveal's Facebook page NOW!