"The world has gone mad. I'm just a bumpkin with an awful love life, how did that turn into a book?" - Lucy Robinson
Lucy Robinson
's new novel,
The Day We Disappeared
, is set to storm the charts.
The novel tells the story of two friends, Kate and Annie, in a dual narrative. Both have secrets that they're trying to get away from, and while it's full of wit and mystery, the mind blowing twist will take you completely by surprise.
The Day We Disappeared
is Lucy's fourth book, but she never planned to be a writer. Bristol-based Lucy just kind of fell into writing, and here she tells
Reveal
how...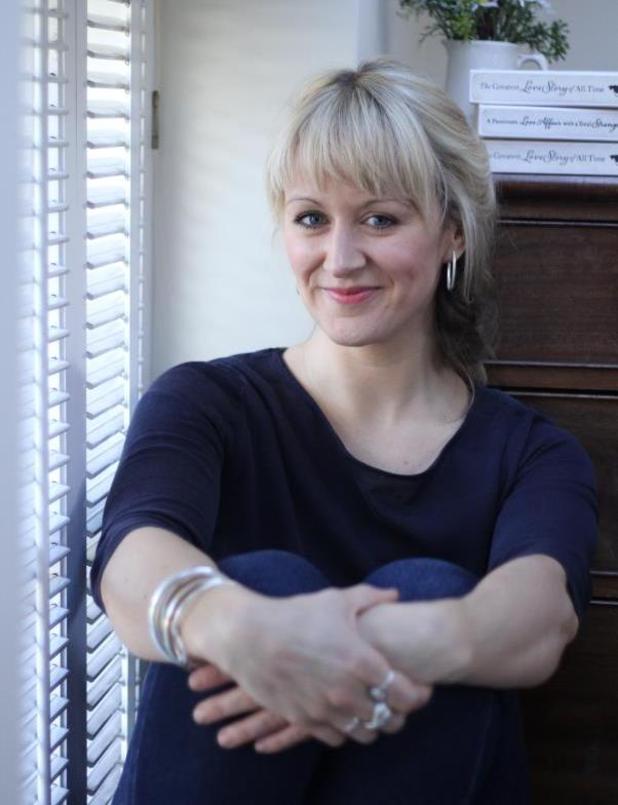 So, how did you become an author?
I sort of got talked into really. I started out writing a dating blog for Marie Claire. They contacted me after seeing an email I sent to someone about my experience of the previous night's date. I started to blog about my dating experiences and then I got contacted by an editor about six weeks later saying, 'I love your blog, have you ever thought about writing a book?' I wasn't really sure it was my thing but I mentioned it to someone else and they were like, 'Are you out of your mind? Of course you want a book, everyone wants to write a book!'
How did your first published book - The Greatest Love Story of All Time - come about?
The whole experience was just absolutely bonkers. I never planned to be a writer. I had a busy and successful career in television and I was just in the process of making my first documentary as a director, which is a big step in any television person's career. The whole thing was such a surprise and it was sort of lucky, I guess, that I was so busy at the time. I was making this film, I was also packing up my life into a storage unit so that I could go and move abroad - I was in the middle of a move to Argentina when I got the book deal - and the whole thing just seemed completely unreal.
How did it feel seeing your book on the shelf for the first time?
The actual book coming out was an amazing moment. Every place I went to they actually had it in stock, which for every writer is a dream. Even though you know certain retailers are going to hold it, whether or not it's there is a whole other matter. I took photos and stared at it, and I did that thing that all other authors do, where they rearrange it so it's in the most visible slot on the shelves! None of us would publicly admit to doing that like I've just done. We all do it, it's standard practice.
The Day We Disappeared is your fourth novel, how long was the writing process?
Not as long as I would have liked because I had a slightly shorter writing time than I normally get. I normally take about 12 months and I think I took nine, but it sort of worked because I had such a detailed plan. There's such a huge plot twist, mysteries and hidden clues in the book, so I had to plan it rigorously beforehand. In many ways, that made it an easier write, although it was by no means easy. It didn't take me quite as long because normally I just let my stories tell themselves. With this I had a 25-page plan that I worked from pretty much every single day.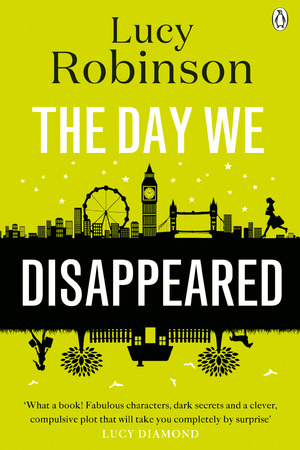 So how would you sum up The Day We Disappeared?
A big, gripping, romantic mystery!
How do you come up with the concept of these characters?
For me, characters are everything. One of the reasons that I'd never really got on very well with chick lit was because I'd be struggling to find characters who I thought were like me. When I set out to write something of my own, I think, 'I'm not writing a thing until I've got these characters literally jumping off the page.' It was easier said than done! I thought everyone could make up good characters but actually it takes a lot of work. For me, they've got to be funny, you've got to really care about them and when bad things happen to them, if I'm not crying whilst I'm writing that part, then I keep writing it until I start bawling.
Are any of the characters personalities or experiences based on people you know?
Not consciously. My friends often assume that characters in my book are based on them, and they never are, but I guess on some level that must happen. It's not a conscious decision and it's something I do my best to avoid because I don't want any of my friends to feel like every single conversation we have I'm basically making notes in the corner so that I can turn them into something ridiculous in one of my novels! I think the characters just mostly come from my slightly strange mind.
Do you find it easier to write a book the more you get published?
Absolutely not. I was talking to an author the other day who has published 28 books and she said it doesn't get easier. I think what you do have is a karma voice in your head saying, 'It's okay, you have done this before, you have been in a problem this bad and you've solved it, you can get through this'.
Do you experience writer's block?
This is a bit controversial and I'll probably annoy lots of people by saying this, but I don't really believe in writer's block. I think writer's block is a luxury that people permit themselves and I think most authors who have a contract, haven't really got a chance to sit around in writer's block. To me writer's block is a very loud alarm bell saying, 'This plot isn't working'. You can either freeze and just stop writing altogether or do what no writer wants to do, which is to go right back in, make huge cuts, unpick everything and fix the problem. None of us want to do that because it often means sacrificing thousands of words and going back on weeks of work. We all have bad writing days, those are a given, but actual periods of weeks or months where you can't write anything, I sort of think that's the luxury of someone who doesn't have a contract.
Does the novelty of seeing your name in print ever wear off?
Not at all! It's ridiculous, I still have friends all the time sending me text messages or tagging me on Facebook saying, 'Oh my god, look I'm in an airport and there's your book'. The first time I saw somebody reading my book on the tube I just went completely mental and started taking photos of her reading it. She knew exactly what I was doing and I tweeted afterwards saying, 'Oh my god, look someone's reading my book!' She commented online and said, 'That was me and I saw you taking a picture of me too'!
You're currently writing your fifth novel, what can you tell us about it?
For the moment I'm calling it
The House of Guilty Secrets
. I'm not sure it will be called that forever. There's going to be quite a lot of mystery in this one. It involves a group of women coming to live together again in their 30s, having previously shared a house with girls in their 20s. A set of mysterious and unfortunate circumstances force them to live together again. It's probably going to be quite heartbreaking, this one.
We also asked Lucy some quick-fire questions...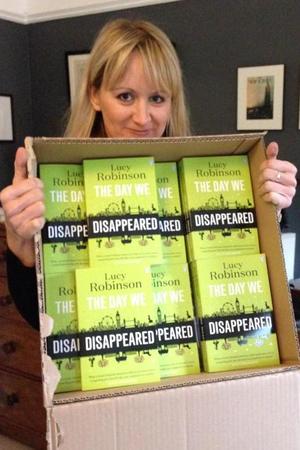 My guilty pleasure is….
House of Cards
. I don't think I've ever been so obsessed with something in my life. I dream about those guys. It's A-M-A-Z-I-N-G! I can't even think about other TV shows with that in the world.
My favourite film is…
I don't know if it's my favourite but I re-watched
Anchorman
a couple of nights ago and it just made me laugh so much. It's just so ridiculous.
The last time I cried…
Yesterday. I cry a lot. I think that's quite good though. When something happens, I'll respond and then move on.
I'm happiest when...
I'm just being me and being alive. I was very ill a few years ago and since then I've just had a far greater appreciation of waking up and finding myself able-bodied and able-minded, and just being alive and breathing. I am just generally quite happy within myself these days, which is lovely, it took a while to get there.
My most embarrassing moment…
There are so many but I think the worst one was when I accidentally managed to email a picture of my breasts to every single person on the television production I was working on, including the commissioning editor. Yes, that happened. Most people don't believe me when I tell them the story but it's very sadly true.
My favourite possession is...
My sofa. Until recently I had never owned a sofa and I now actually own a sofa! It's just amazing. I spent about 12 weeks trying to find the right one. Everywhere we went we did the spooning test, we took up blankets, we did my boyfriend laying flat out on it without having to prop his head up test… I just love that thing. I love it so much.
Lucy Robinson's The Day We Disappeared is out now.
For exclusive competitions and amazing prizes visit Reveal's Facebook page NOW!