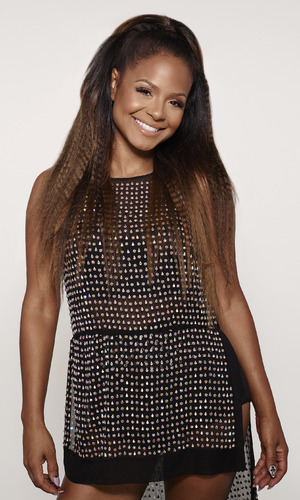 "Crazy, free and adventurous" are the three words Christina Milian used to describe herself ahead of her brand new reality show, Christina Milian Turned Up, which premieres on E! this Sunday.
Preparing to stage her musical comeback, the 'AM to PM' hitmaker will share the spotlight with her daughter Violet, sisters Danielle and Lizzy, and mother Carmen.
Speaking exclusively to
Reveal
, US songstress and actress Christina talks family drama, motherhood, being fearless and why she loves the UK...
What can fans expect from your new reality show?
They can expect to see my wild, crazy and fun life. Life is just full of transitions and when it comes to family it's like an emotional roller coaster. We have our highs and we have our ups and downs, but no matter what, we come together and we're a family.
Will it be a family-focused show?
Fans are going to be introduced to me and my sisters, and my mum, and my beautiful daughter Violet. It'll be about us coming into our own, but we do a lot of things together. When it comes to siblings, we all have a certain tightness and we're all really close with each other. Sometimes we get along, sometimes we talk about each other and sometimes we have crazy moments together, but it's us growing up and conquering our fears. For me, it's also about getting back in the studio and introducing the world to my new sound.
Will fans be surprised by the show?
Yes, they'll definitely be surprised by what they see. I don't think people have ever seen this side of me. They've never seen the carefree Christina – they've only seen the prim and proper one, doing interviews, performing on stage and hosting. I've never really had the chance to just break out and let people see who I am, and especially now, I think I know who I am more than ever. As life goes by and you experience more and more, it makes you a stronger and smarter woman, and I'm just more fearless now. That fearless side has made me become more limitless and unbreakable to what the world has to offer.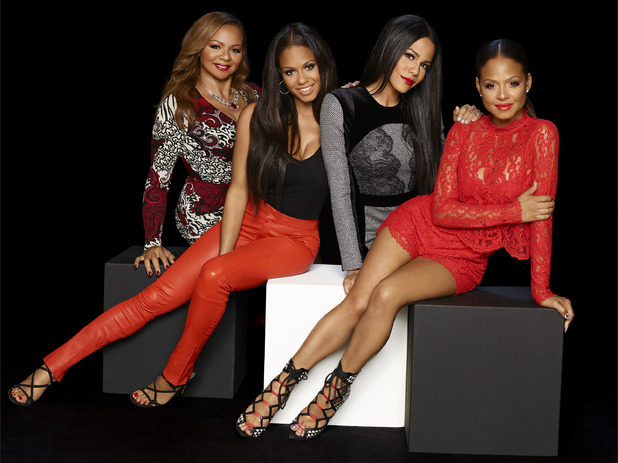 Were you hesitant about putting Violet in front of the cameras?
Slightly. I was definitely protective of the amount of time that I have her on the show and how long it took to film because it's a crazy world and I want to protect her privacy, but Violet is a very recognised child just from Instagram alone! People already feel like they know her and they love her. Violet's a big part of my life and the show is real. Motherhood and being a single mum is part of my quest and I think it's a great example to show other single mums that you can continue to pursue your career after having a child, and if anything, it gets even better!
Your mum is also your manager, does this affect your relationship with her?
We definitely have moments because there's a fine line between business and personal, and a lot of the time you can walk away from business when you have people that are outside of your family, but you can't within the home. If I don't agree on some of my mum's business decisions then sometimes she can take that personally. There's misunderstandings and we're learning to communicate, but it's more about my mum learning to respect me as a woman and to trust that I'm making good decisions for my myself and for our family.
You've got a lot of business ventures, how do you juggle it all?
I now have a clothing line and when I first began filming, I had just started it, so we didn't even get to put that on the show. I have my wine company too. There's so many things that I'm creatively doing all the time. I do at least five different types of jobs in a day. I love it though!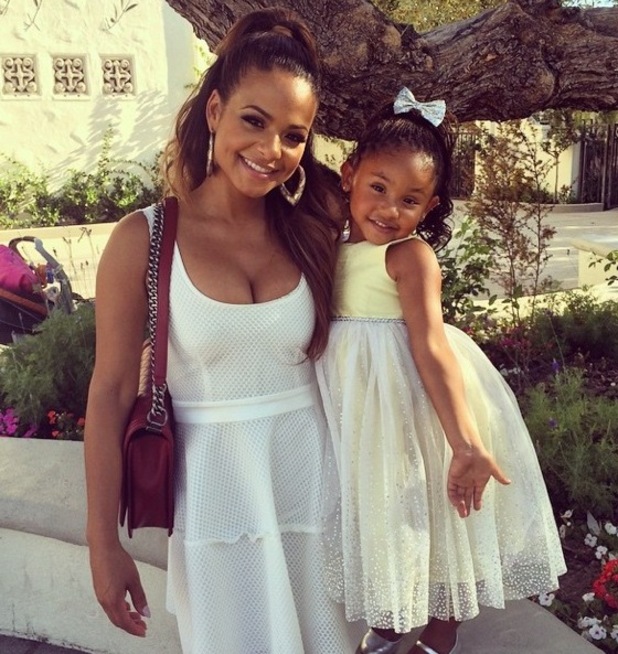 Are you worried about the reaction you will get from viewers?
At this point, what's done is done and this is me, so I can't worry. I put my life on full display because I want the world to understand me and if they misunderstand me, then it's okay. I've pretty much laid it all out for them and if they want to judge, it's up to them. For me, this is my life, but it's definitely open for judgement now that I've done a reality show! I hope people like it.
Your last album was So Amazin' in 2006, what can we expect to hear from your new music?
On the show I work on some new songs, one of them specifically will be my new single called 'Rebel'. You'll get to see the process of me making the album and the different people I'm working with. I'd like to release the video and single by the end of the season with an album to follow up.
Tell us more about the album...
The album's all done and I'm really excited about it. It's the more mature, grown up Christina speaking from a place of my reality. It's fun and sexy and I've got my 'Tina Turn Up' side! It's where I like to just turn up and have a good time, so the album's a combination of great club records and just real relationship records. I'm hoping to release it by the summer.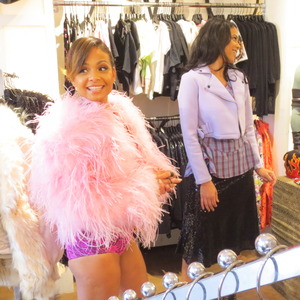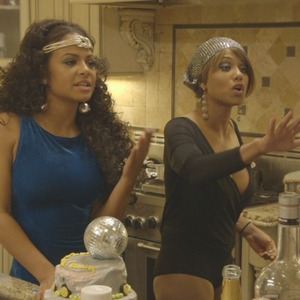 You've been in the industry from a young age, is there any piece of advice you wish you had known at the beginning of your career?
I love everything about my career and even as a child I didn't fall into anything bad. My best advice is to stay focused and to stay humble. There's ups and downs when it comes to your career and you're never going to know who you see on the way up and on the way down. I've been fortunate to have some great working relationships and that's what has kept me here even when times are tough - your network is everything.
With your job you have to travel a lot, but when's last time you came to the UK?
Ah man, the last time I came to the UK was with my ex-husband in 2010. It's been a while but I love the UK! I love to go out, eat and be social and call my friends if they're in town. I like to go to restaurants and even just in the middle of the night in London, I like going out to Chinatown to eat – I really enjoy eating, as you can probably tell! And shopping, I love shopping.
Christina Milian Turned Up premieres in the UK on Sunday 25th January at 10.00pm only on E!
Reveal is now on Google Plus! Join us here for the latest pictures, fashion and celebrity news!