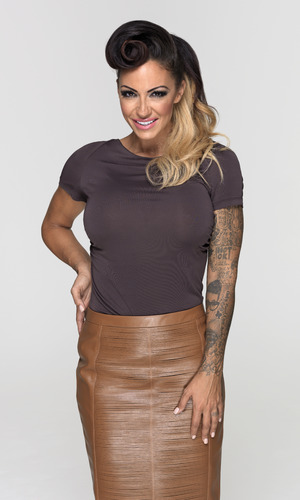 Jodie Marsh is back on our screens tonight with the UK premiere of her new documentary series Jodie Marsh On...
Over four weeks, Jodie will be tackling different subjects from cheating men to mail order brides, but tonight, viewers will see her explore the topic of plastic surgery. Jodie will find out what is motivating even greater numbers to go under the knife, and why so many people are now looking to reverse their surgery.
Ahead of tonight's show, Jodie chats exclusively to
Reveal
to give fans a teaser of what to expect...
What countries did you visit to find case studies for Jodie Marsh On... Plastic Surgery?
I went to America and visited around six different states. We did a lot of work here in the UK too. America is a much bigger place and I found that American people are more willing to talk about anything that's wrong in their life. Don't get me wrong, I can get anyone to tell me anything. I have the gift to get people to open up! But I think that British people clam up more, where as Americans are more open to discussing things that they're embarrassed about.
You've been open about having plastic surgery, so did you find yourself personally attached to the subject?
I've always said that I never wanted the show or any of my shows to be biased. I want to look at it fairly and from both sides. I never wanted to promote surgery and I make it very clear in the beginning that it's not what this doc is about. I've had two things done - my nose and my boobs. Although I had a complication and my boobs went hideously wrong and I had a year of agony with it, I still don't regret it. Surgery did actually change my life for the better. I stand by my decision and I love what I had done but I'm not saying that all surgery can do that for you. I was lucky because the things that I felt were wrong with me were things that I could fix and then I felt good about myself. You've got to address what's on the inside first. I knew my problems weren't coming from the inside and that they were actually a physical thing.
As a result of your personal experience, did you find it difficult or easier to approach this topic?
A lot of people have surgery for the wrong reasons, and actually, more often that not there's a deeper issue inside. It's a very tough subject to get the balance right. I show the horror stories and where it all goes wrong.
Were you ever shocked by any findings while speaking to people who have had plastic surgery?
Yes, I was shocked by all of them. Every single contributor in that show is shocking. Obviously I've watched this episode already and I've shown it to three friends of mine and they've all burst into tears. I've never seen them cry at my shows before, they were just so shocked. Every single contributor is so outrageous and you just can't believe their stories. From a man who had a full sex change as a woman, who regretted it, and is now living as a man again, to a woman who wants to have the biggest boobs in the world. She's currently at number seven, but she had another boob job taking her up to number three. Her boobs are literally the biggest pair of tits I've ever seen! Then there's a woman who thought she was having botox, collagen and filler injections, but it turns out it was concrete and cement in her face which can't be removed. It's honestly shocking.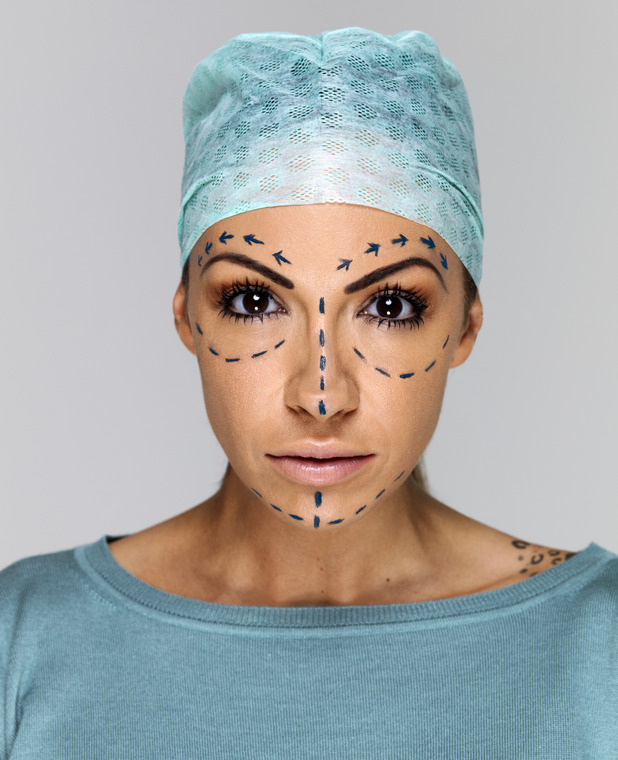 Did you ever get emotional while filming?
There's one part that I can't watch without crying again. It's just so sad. Some of these people have got so many deep issues of their past that they're not thinking properly when they get plastic surgery. When I got down to the nitty gritty with them, they all broke down under the pressure and poured it all out to me and then I ended up crying with them.
Did you come away from filming with a change of opinion?
Yes, I did. I'm never ever going to think badly of someone who's had extreme plastic surgery. I'm never going to judge them. I pride myself on not judging people anyway, but sometime you can't help but comment, even if it's just in your mind. After filming this doc I found that so many people have serious trauma from their past and they're looking for an escape.
Check back on Reveal.co.uk next week, when Jodie tells us about her experiences filming, Jodie Marsh On... Mail Order Brides.
Jodie Marsh On... Plastic Surgery airs tonight (Tuesday 14th October) at 10pm on TLC.
Reveal is now on Google Plus! Join us here for the latest pictures, fashion and celebrity news!