Meet TV presenter and the UK's property expert Phil Spencer.
He's co-host of Channel 4's long-running programme
Location, Location, Location
alongside Kirstie Allsopp (property TV's dream double act!), in which they help house hunters find the perfect home in the perfect location.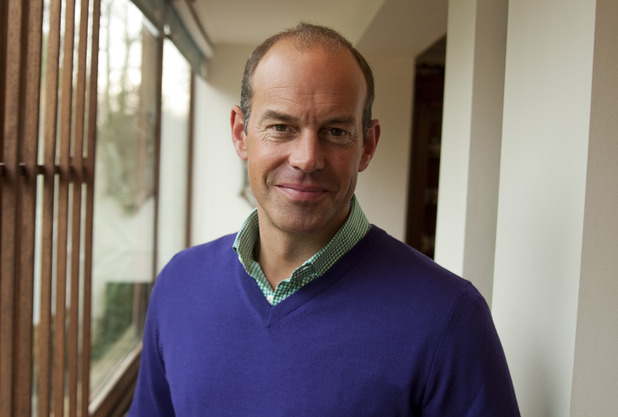 When he's not doing that, Phil acts as a
Secret Agent
, giving advice to homeowners stuck in properties they cannot sell, and ultimately helping to get Britain moving, one house at a time.
We grab a chat with Phil, who talks to
Reveal
about meerkats, presenting with Kirstie and why Byron Bay in Australia is his dream place to live.
The new series of Location, Location, Location is currently on our screens. Why do you think the show is such a hit with viewers?
Going out and looking for a house is the process that lots of people can have a level of empathy with because they've been through it, they'd like to do it, or their friends and family are doing it. It's a scary process. People don't choose to buy a house very regularly. If you do it four or five times, it doesn't make you very experienced, so it's always quite daunting. There's always going to be ups and downs and indecisions and stress mixed with happiness and sadness. From a TV perspective, there's a lot of rich material.
You've been presenting the show since 2000, do you see yourself doing it for the foreseeable future?
Yes, absolutely. I genuinely enjoy doing it. People are sometimes surprised that I've been doing it for so long and still enjoy it!
What do you love most about doing the show?
I genuinely get a buzz out of finding somebody a house. When you meet somebody and they've had difficulties trying to find their house and you can see it in their eyes... you can see that they're dreaming of this wonderful new life in this wonderful new house that they haven't yet been able to find. To go out and be able to actually find that for them is a very, very fulfilling and satisfying place to be. It's a privilege to work with close quarters and have influence over one of the biggest decisions they will ever make. So I really enjoy it.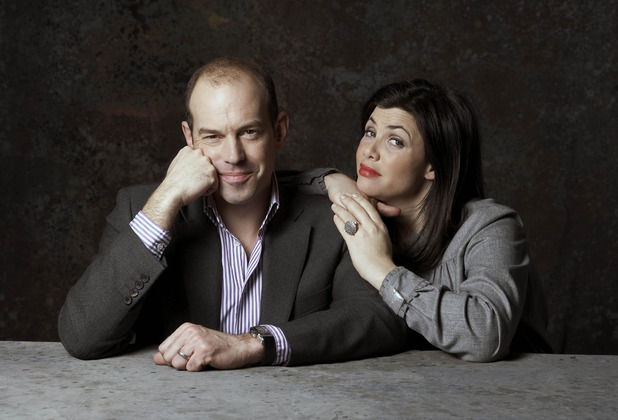 The show is still going strong 14 years later and yourself and Kirsty have been there from the very beginning. What do you think makes your presenting team so successful?
We're very different and we tackle things in a very different way. I guess we recognised fairly early in working on the show together that we're better together than we were apart. We add different things to the show and we also get on, so we prefer working together.
How does Location, Location, Location with Kirstie compare to going solo on Secret Agent?
I enjoy both. It's harder doing
Secret Agent
without Kirstie, but then again, Kirstie wouldn't step in a lot of the houses that I end up working in. She once gave me a wonderfully descriptive phrase about what she would rather do than have to present an episode of
Secret Agent
!
Do you get a lot of feedback about your shows on Twitter?
Yes, I get a a fair amount of feedback. Kirstie is hopelessly addicted to Twitter, I'm less so, but if people carry on watching the show, then I'll carry on making it.
You're partnering with Comparethemarket.com on The Great British Switch, can you tell us a bit about that?
I'm a big believer in communities and the benefits of getting to know your neighbour and supporting community projects. This campaign gives people the opportunity to get a home insurance quote and vote for a local charity to be awarded a £50,000 donation. Local charities have a very tough time raising money and a £50,000 donation to a local and smaller charity would be a complete game changer.
Comparethemarket.com is also known for it's popular meerkat campaign, are you a fan of meerkats?
Yes, I am! I go to Battersea Zoo and the meerkats there are hilarious; they're very entertaining. I had two ferrets actually, so they're not that dissimilar.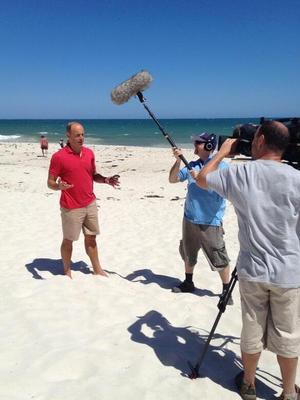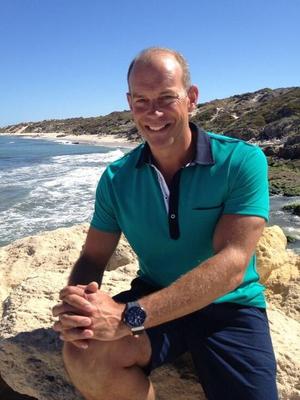 We wanted to get to know Phil a little better, so we asked him the following questions...
When you're not working, what do you like to do in your spare time?
Exercise, walk my dog, talk to my wife or play with my children.
What's your guilty pleasure?
A glass of Sherry before lunch on a Sunday.
You're a property expert, but if you could learn to do anything, what would it be?
Randomly, I'd like to have been a tree surgeon. It's a very skilled job. it's not just climbing up trees with chainsaws and ropes, it's learning about how to maintain trees.
What's your dream place to live and why?
Byron Bay in Australia, Northern New South Wales. It's my favourite place in the world. It's a beautiful beach with warm water, great to surf and the rainforest comes down to the sand. There's wonderful café's and a lovely temperature too. It's Australia's easternmost point and I shall be there at Christmas time, so I'm very much looking forward to it!
Is there one show you wish you could present?
Countyfile
. Now that's a guilty pleasure! Last weekend was a good example, I had a couple of glasses of Sherry, a pub lunch with friends and a dog walk followed by
Countyfile
. Happy days! I shouldn't admit to things like this, should I?!
Take part in the Great British Switch on 12th-14th September at comparethemarket.com/greatbritishswitch and vote for a local charity to be awarded £50,000.