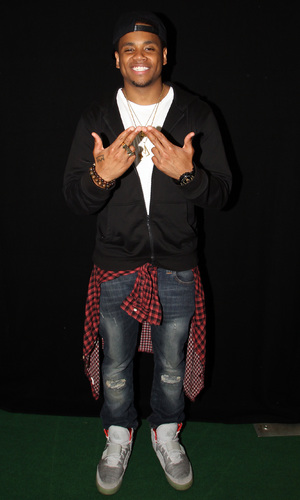 He's best known for playing Dixon Wilson in US teen drama 90210, but Tristan Wilds hasn't only made a name for himself acting.
When we caught up with the 24-year-old at this year's Wireless Festival in London, Tristan - who goes under the stage name of Mack Wilds - had just finished performing his music set in front of fans in Finsbury Park.
Having made his acting debut in 2005 and previously rising to fame in
The Wire
, Mack's fans have followed him into his already successful music career as a R&B singer.
We grabbed a quick chat with the actor and singer on his first trip to the UK, who talked to
Reveal
about musical inspirations,
that
Grammy nomination and why he misses his
90210
family...
How did you find your performance at Wireless?
The performance was great, it was really amazing. The crowd were really receptive and they really knew the music, which was the greatest part. I didn't expect that. It's been amazing.
You've got a loyal fanbase, how does it feel to have all of that support?
It's the thing that dreams are made of! This is what every artist dreams of because it makes the transition easier. As long as the music that you're producing is high quality, then the people will respond to it and they'll love it.
What's your greatest passion, acting or music?
It's hard. If you were to ask me this a few years ago, I definitely would have said music. But it's got to a point with acting for me that this is my life. I love acting to death so it's really hard for me to choose.
Popular US drama 90210 came to an end last year after five seasons, do you miss it?
I definitely do miss it. It was an amazing show and being on a show like that for five years, you don't just have cast mates, you have family. To be apart from them now is quite strange.
We miss it too! Tells us, are you still in contact with your former co-stars?
We still keep in contact now. We have a whole little email list going on and we talk to each other all the time!
Shenae Grimes
played my sister Annie on the show and she was my heart. I loved her to death and I still do. Shenae was one of the people that I was closest with.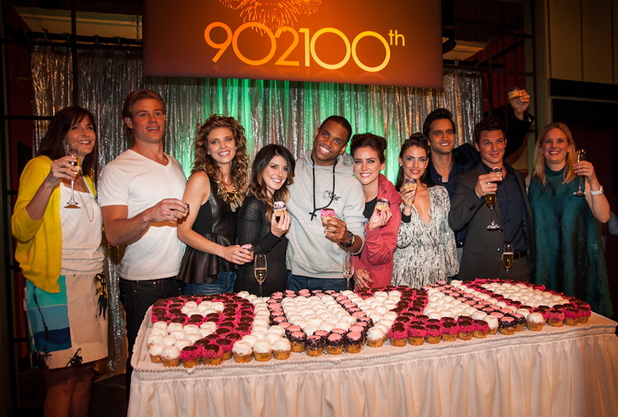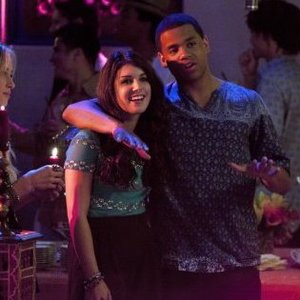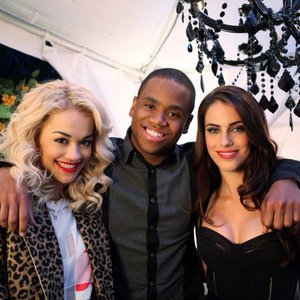 In January this year, you got a Grammy nomination for 'Best Urban Contemporary Album' for New York: A Love Story. That's quite a big achievement, how did that feel?
I didn't expect the Grammy nomination; especially considering it's only been about a year. I can't lie and say I didn't expect not to have any type of success, but to have it this fast… it just blew my mind.
What can fans expect to see from you now music-wise?
Honestly, just more and more. A whole lot of more! I'm thinking of putting something out this summer for the fans to have some new, dope music. And I'll just jump on a whole lot of remixes. I'm also working on my album right now too.
Tell us, how is the album going?
I've been spending a lot of time in the studio. It's my safe haven. There's going to be some collaborations on it too, not too many, but just the right amount so that fans fully understand the story that I'm writing for this album.
Can you name some of your musical inspirations?
Stevie Wonder is my hero. Then there's Kanye West, Jay Z and Billy Joel - there's just too many!
What's your greatest ambition?
Before I die, to leave an indelible mark on my culture. I feel like I want to be one of those people who tell their story and who can be the voice of their generation. Someone to help guide people through their trials and tribulations and have the world understand what we all go through as a nation.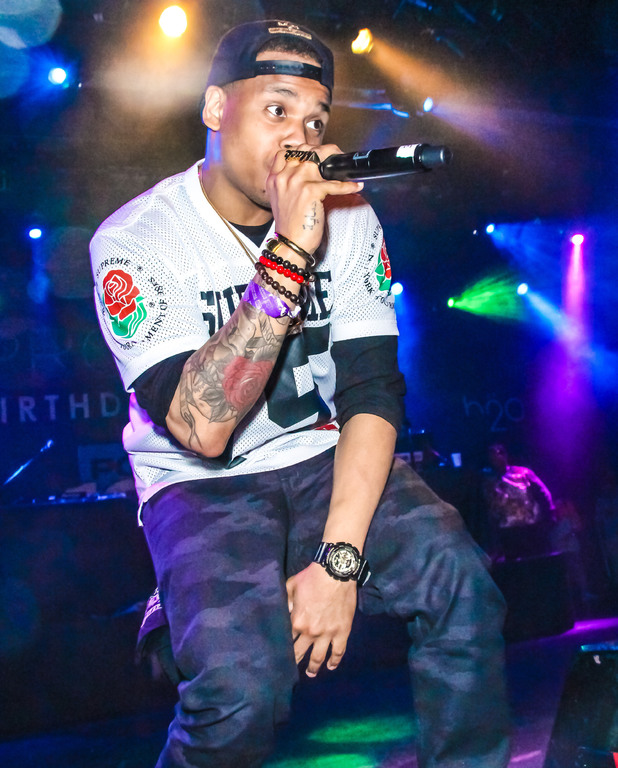 We also asked Mack some quick-fire questions…
What makes you happy?
Music, acting and family.
What makes you upset?
Drama…
Who was the last person you said 'I love you' to?
My mum just a few hours ago.
Favourte pizza?
Just tomato sauce, I don't really eat cheese.
Favourite TV show?
I'd have to say
Game of Thrones
right now.
Favourite film?
Ferris Bueller's Day Off
- I could watch that movie all the time!
What the first album you ever bought?
Fugees -
The Complete Score
.
What's your greatest fear?
I don't really have many fears. I think my greatest fear is to die and to not have reached my potential.
Reveal is now on Google Plus! Join us here for the latest pictures, fashion and celebrity news!
Watch Mack's music video for 'Remember The Time' below: