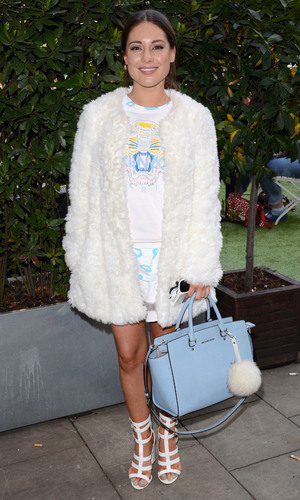 With summer looming and the holiday season upon us, Made In Chelsea's Louise Thompson is kickstarting her fitness regime.
The petite reality star, who is hoping to join her co-stars for
MIC's special New York spin-off series this summer
, has taken up boxing again as part of her new workout.
Reveal
caught up with Louise to discuss her fashion and beauty disasters, being body confident in a bikini and how starring on the E4 reality show has made her more self-conscious.
When did you start your new fitness regime?
I've actually just got back into it. I didn't do anything this entire year up until a couple of weeks ago because I was so busy with filming and I didn't have much time to go to the gym. I know it's going to be really hot as summer is looming, so the idea of being in a bikini right now makes me want to die.
So what workouts are you doing?
I've started going to the gym and I've found a personal trainer too. She's not close to where I live, so part of the workout is just getting there in the morning! We do a few hours most mornings when I can fit it in, so around three times a week. I do boxing and all kinds of toning, conditioning and a bit of cardio as well. I feel so unfit at the moment, so I have to slowly build it back up again.
Do you feel more energised doing a morning workout?
Yes, it definitely makes me feel a lot better in the morning. It kind of wakes me up. I want to start doing it every day though. In fact, since the new series has aired, I've become really self-critical again. Since Christmas I feel I've been really, really unhealthy. Maybe it's because I'm so happy and I'm not really dealing with any relationship dramas, so I'm not watching what I eat.
Do you find that you eat more when you are in a relationship?
When I'm in a relationship I get very comfortable and I do eat a lot, but when I go through break ups - and as everyone knows I've been through a lot of break ups - I tend to just completely lose my appetite. I eat a lot less and it's on my mind that I need to look my best, just to make myself feel better. But seeing as I'm quite happy cruising along on my own now, and there's no break up, I've been eating a lot of pizza and living too liberally I think.
Do you have any rules when it comes to eating healthy? And do you allow yourself to have any cheat days?
I've got a food plan, so I'm allowed eggs and some fish for breakfast. I can eat meat and greens and I'm allowed three meals a day with a couple of snacks. For example, one of the snacks is cottage cheese and I couldn't think of anything worse than eating that! I'm allowed one cheat meal a week and I get measured once a week by my personal trainer so now that I have someone to prove it to, I need to stick to it otherwise it's just going to be embarrassing.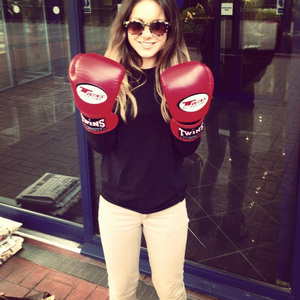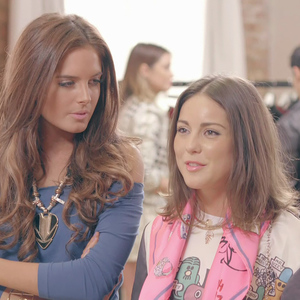 You mentioned that you felt self-conscious in a bikini, would you say you felt more body confident last year when you fronted the Boux Avenue swimwear campaign?
I felt body confident around that time because I was going out with Andy Jordan and I was in a very secure place. But the moment I got out there and had to be in a bikini 24/7, I looked back at the pictures and became quite critical.
Are you more self-conscious now that you're in the public eye?
Definitely. I watch myself back on
MIC
and I see little things and weird characteristics about myself that I would never notice before. No one's perfect, but I'll just notice little things like my hands. For example, I might be filmed picking up a drink and I think, 'Oh my god, my fingers look so chubby. I have sausage fingers.' I've probably critiqued every part of my body at some point, but in general, I am happy with my appearance and I'm fairly confident.
Can you recall any fashion disasters since starring on MIC?
There's quite a few! I'm sure if I just Google images of myself then I could probably find a million pictures that I'll look back on and think, 'Why the hell did I do that?' There's a scene coming up on the show where I'm running in some white tracksuit bottoms with a really crazy 80s print tracksuit jumper and some gold trainers. It's just so far fetched. I don't know what I was thinking! I'd actually been working for 24 hours and I hadn't slept. I ran home and I knew it was a sporty occasion, so I just threw anything together that I could find. It's actually chronic. Its really bad and baggy and just so out there. People were actually staring at me from across the street!
Have you had any beauty disasters?
I think the worst thing in terms of beauty is to be hungover when you have anything that involves a camera during your day. Turning up hungover is always bad and I suffer really badly. I look back at those scenes and think, 'Oh my god, it was definitely not worth going out the night before!' Ordinarily in life, it doesn't really matter, but when you're forced to film and it airs on national television, that's stuck there for people to see forever. Now, I don't actually go out anymore before filming. I've been really well behaved this series! I don't want people to think I'm a total idiot. It's quite important for me to give off a decent impression because this is my life and my future.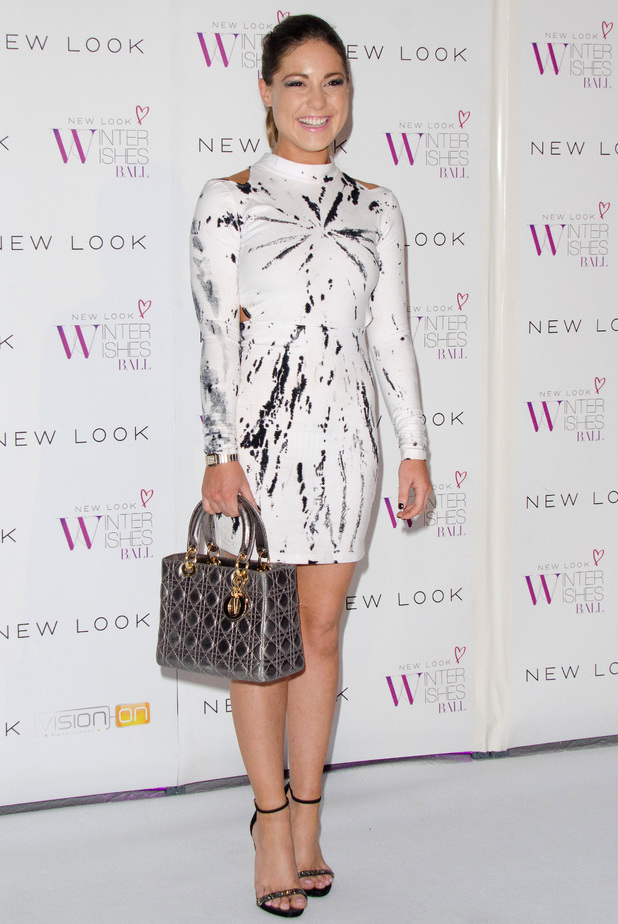 What beauty product do you never leave the house without?
I don't leave the house without aqueous emollient cream. It's like a moisturiser that you can use for anything. I use it as a hand moisturiser, face moisturiser and it's also a body wash. Basically it's just like miracle cream.
You've been very busy filming recently, when does it all wrap up?
I think we finish in a couple of weeks. It's going to be nice to have a bit of a break because we've been working on it for a while. Then it'll be the New York special. The full cast line-up hasn't actually been confirmed yet because they're still sorting out visas, but that's going to happen pretty soon, so we wont actually have that long of a break.
Obviously you're hoping to go New York?!
I'm gagging to go away! I'll be so disappointed if I don't get to go. I'll cry for sure. It's a big opportunity. I was actually there last Christmas, but I've always just been there for stop overs or for a few days at a time. There are some really cool, pretty fun people that live out there.
What co-stars would you like to bring with you?
I imagine there will be shared apartments, so it's kind of important that there are people that I get along with! I'd love for Rosie Fortescue to be able to come, Binky Felstead and my brother Sam of course. I just want people that are close to me and ones that I've always got along with.
Louise Thompson uses Care Aqueous Emollient Cream which is SLS (Sodium Lauryl Sulphate) free – a known skin irritant (100g for £2.99 and 500g for £5.49, available from independent pharmacies). For further information go to www.allthecareyouneed.co.uk.