Britain's Got Talent violinist Lettice Rowbotham was dubbed by David Walliams as the show's "poshest contestant ever", but she's told us that there's more to her than her accent.
Speaking to
Reveal
following her impressive audition, Lettice has stressed that she doesn't want viewers to stereotype her because of the way she speaks.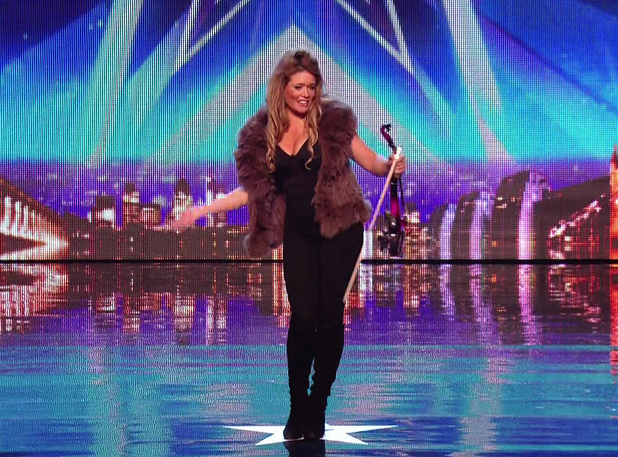 Lettice said: "I don't want people to stereotype me. I hope that people don't just see me as posh and they see me as an actual musician.
"It's very funny, I never try to be posh and my family are artistic and hippy. I work hard and am passionate about music. It's only the way I speak, it doesn't mean anything."
The violinist, who wowed judges on Saturday's (19 April) show, has had plenty of people coming up to her since the audition aired and declared that she is: "Absolutely loving it!"
Lettice added: "I think it's amazing. Loads of people have wanted high fives and photos, it is absolutely incredible. I love all of these followers that have suddenly appeared, it's really overwhelming and flattering."
BGT
hopeful Lettice, who was forced to enter the talent show by her sister, also explained to us why she'd never auditioned for the show before.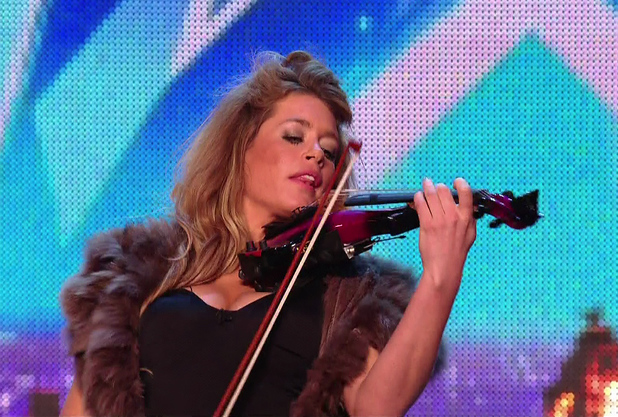 "People suggested it to me but I was nervous," she admitted. "It's quite a daunting thing to do, but it's the best thing I've ever done. I think everyone should do what they love and it's helping so many people that deserve to be seen."
Meanwhile, although she wouldn't describe herself as posh, it seems like
Made In Chelsea
producers think differently about Lettice, as they have approached her several times to appear on the show.
But the talented musician has refused each time and explained to us that her music comes first: "I'd rather people get to know me through my music first than via personality. I think it would be funny to perform at one of their parties or something though," Lettice said.
While we think there are plenty of hot men on
MIC
, it seems like Spencer Matthews and co. don't do it for Lettice.
When we asked her which lad she would go for, she instantly dismissed them all, saying: "Unfortunately none of them. I go for funny people that are really rugged and intelligent. I don't think any of those boys fit all three of those boxes." Ouch!
The men who
have
made a good impression on the 24-year-old are
BGT
judges Simon Cowell and David Walliams. She described Simon as a "very successful man", adding: "And he's got a nice smile. I liked it when he smiled at me – I gave him a cheeky wink."
Give the option of all four judges, party animal Lettice named David as the one she would like to have a night out with. She explained: "He's so funny, I love people who are funny. I would take him to my family home; we always have a massive party. Or take him to my local pub. I'd put him in my handbag!"
Despite her fun side, Lettice is determined to prove to people that she's serious about the show: "I want to show people that I do care about this competition and that I'm really grateful about this incredible opportunity," she said.
"I'm worried people thought I was a bit blasé in the last audition. If I get through to the live shows, I'm going to try the hardest thing possible that you can play on a violin and then get everyone dancing like crazy."
The Surrey-based lass also admitted that she's aware of the stiff competition she's up against: "There's lots of amazing people on this series. James Smith is so sweet and lovely. And I loved Light Balance – they were amazing," she added.
No doubt the lively lass will pick up a few tips from her music pal Olly Murs, who she met after featuring on an acoustic version of 'Heart On My Sleeve'
Speaking about Olly, Lettice said: "He's inspirational. It was 5am and he was so bubbly, positive and energetic. You can see why he's doing so well - he's just a really loveable person."
BGT airs Saturday nights on ITV.!