Ex Geordie Shore star Ricci Guarnaccio comes face-to-face with former fiancée Vicky Pattison for MTV's latest show, Ex On The Beach.
The dating show sees eight single guys and girls head to paradise where they are greeted by their exes, who emerge unexpectedly out of the sea. But
Geordie Shore
's Vicky gets a surprise visit from two exes - Ricci and Aussie personal trainer Dan Conn.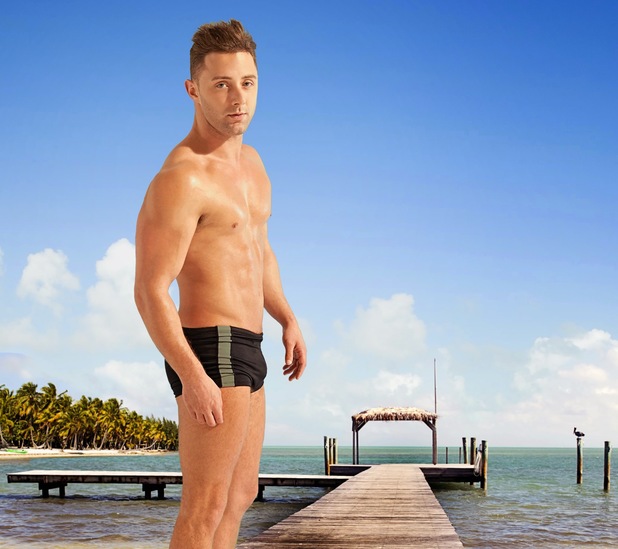 Ricci and Vicky got engaged in May 2012 following a whirlwind romance, which saw Ricci propose in Cancun, Mexico. However, the highs and lows of their turbulent romance was filmed on the Newcastle-based reality show, which soon led to the breakdown of their relationship.
Cheeky chappie Ricci hasn't spoken to Vicky since their split at the end of 2012, and in an exclusive chat with
Reveal
, he explains that their face-to-face meeting on a beach in Marbella was like "walking into hell".
What was your relationship like with Vicki before Ex On The Beach?
Nonexistent. We hadn't spoken or seen each other since our break up so you can imagine that it was obviously a big shock going over there and seeing her, especially not knowing that she was going to be there. I got told that it was going to be a show called
The Summer Of Love
! Obviously I did the whole
Geordie Shore
experience and my relationship with Vicky was well-documented, so I thought everyone would see a different side to me. I'm a single lad, having fun and enjoying myself but that took a turn for the worse when I turned up at the beach. It was like, 'Oh no, what I have I got myself into?' It was like walking into hell.
Can you describe the moment you first saw Vicki on the beach?
It was weird because I hadn't seen her in so long. For the past year, Vicky has slagged me off in every interview she's done. She's called me every name under the sun. I would have literally let bygones be bygones and said, 'Hi, how are you doing' and just leave the past. With Vicky being Vicky, she's always wanting an argument and always wanting to kick off and so it wasn't exactly a nice welcoming. It was hard because I got there last out of everybody, so she had time to bond and build friendships with people.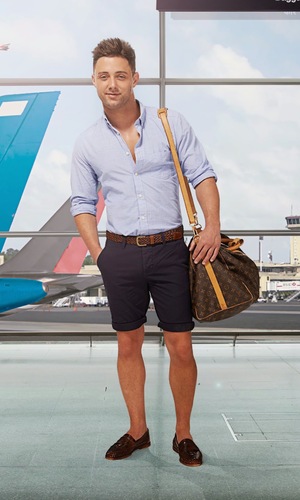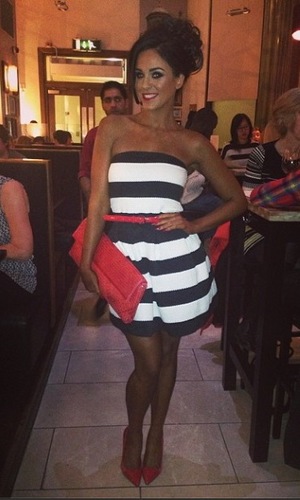 How did the other single guys react to your arrival?
Vicky had been going around saying all this bad stuff about me, so I don't think they had the best opinion of me. You'll see that a few people changed their minds about me. She wanted everyone to hate me but it didn't really go to plan.
Did you try to solve your problems with Vicky?
We've got loads of history together and as soon as I saw her on the beach, I came out of the water and said: "Oh my god!" Vicky kicked off straight away and it was just pathetic really. She was probably playing up to the cameras. Instantly she's wanting to kick off and argue. We dragged a lot of people through our relationship the last time, through being in that house together and arguing and fighting, and I didn't want that again. That's the reason why I haven't retaliated to the interviews that she's done because I don't want to get like Jordan and Peter, and Lauren and Mark, where your relationship gets dragged out into the public. I didn't want that for Vicky and I. I just wanted to move on. I wanted to enjoy myself and I didn't expect to see her, but I did, and we didn't really get along.
Did you speak to Vicky's other ex Dan?
I spoke to him and I had no problem with him. Although saying that, I think he got twisted round Vicky's little finger to tell you the truth. Apparently Vicky wasn't that bothered about him before I turned up, but then when I arrived, she was all lovey dovey. So that's another good piece of acting by Vicky there.
Were you attracted to some of the single girls on the island?
There's one girl that caught my eye. Obviously I went over there with the intention of enjoying myself because I'm single and having a bit of fun this time, which I tried to do, but obviously when you get to the house and there's everyone's exes there, it's a bit hard! There's one girl who you'll see that I went on a few dates with, and you'll see how that pans out on the show.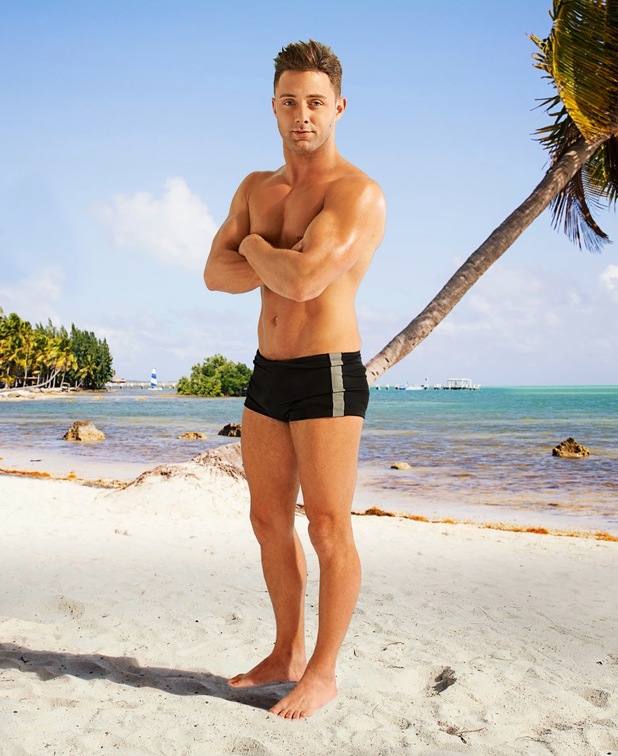 Do you miss being on Geordie Shore?
Yes, massively. I miss all the lads' banter.
Jay Gardner
's my best mate and we see each other every single day. We train, go Nando's and stuff like that. I loved doing
Geordie Shore
, I wish I could do it again as a singleton. It would be completely different. Everyone saw Vicky and I arguing, so I wish people could see another side of me actually me having fun, which would be completely different.
We also asked Ricci some quick dating questions...
What's your favourite chat-up line?
I don't use chat up lines but some girl came up to me the other night and was like: 'Was that an earthquake or did I just rock your world?!' She just got my attention! I was like, 'That's quite a cool chat up line'. I was actually in hysterics, it was quite funny.
Do you stay friends with your exes?
I speak to all my exes and I've stayed friends with all of them. I haven't got a problem with any of them. There's only Vicky that I don't speak to, so that's saying something isn't it?!
How would you break up with someone, by phone or in person?
Always in person. I think it's really immature if you do it by phone, really cowardice as well.
Would you get rid of all your exes stuff or give it back?
With some of my mates, they're like, 'Oh I'm going to pick up stuff from my exes house'. I think it really sounds like you're trying to get her back. I think you should just get rid and then you can both move on, otherwise you find yourself going backwards and forwards.
Is stalking your ex online natural or obsessive?
Well I haven't done that! I've seen a few tweets that people have put out, but I've never been like, 'Oh what's she saying? What's she doing now?' I think that's a little bit stalkerish and a little bit obsessive. It shows that you've still got a little bit of feelings as well, where as I couldn't care less!
Ex On The Beach continues every Tuesday at 10pm on MTV.
Watch a sneak peek below: