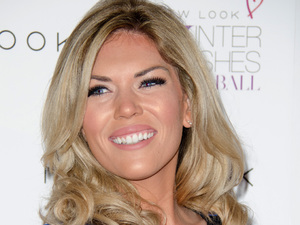 TOWIE's Frankie Essex is blogging every episode of I'm A Celebrity... Get Me Out Of Here! exclusively for Reveal. She'll be giving her frank opinion on the remaining campmates as they tackle Bush Tucker Trials and live together in the Australian jungle...
Episode aired: Sunday 8 December
Well it's over. Another year is gone and boy what a series it's been down in the jungle. It's had its ups and downs, its boring bits and the bits you wanna scream at! I have loved most of this series and not just because My Joey's been in it!
Last night we saw how Kian and David were adjusting to the thought that one of them was going to be crowned King of the Jungle. Both were in shock and neither of them seemed to expect it which is nice.
After all the trials we've had this series which most people have excelled at, it was time for another trial, the last ever one. The infamous eating trial where they were playing for starters, mains, desserts and drinks. And boy they both sailed through it! Kian eating the eyeball was probably the most disgusting thing they had to do. But neither of them were particularly bothered by it all. They did the right thing by not sitting there looking at whatever it was, a penis, an anus or a nipple, and just picked it up and shoved it in their mouths - it's the best way to do it!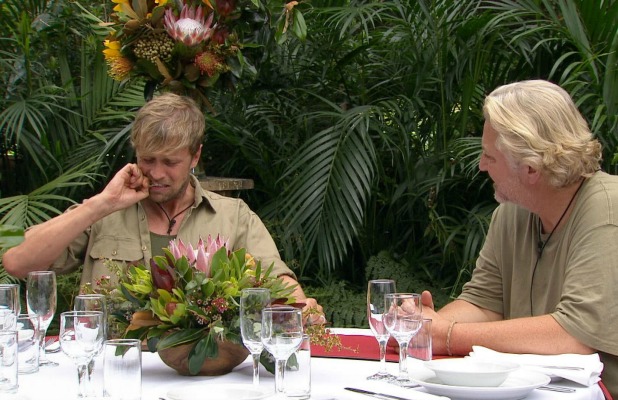 This year though I have to say that has been the worst thing - everyone has sailed through the trials. There's been no one who has refused to do one, hardly any where they got barely any stars and hardly any moaning from anyone. That's what makes this show fun and that's the only thing it was lacking this year.
Kian and David got to choose whatever food they wanted for dinner. Kian had a pizza for his starter (whatttttttt) and a burger for his mains. I would have been sick if I'd eaten all that! David was a little more refined with his salmon and steak. I bet their stomachs were going crazy after that – a night of sitting on the dunny for them! Their bodies wouldn't have been able to cope with all that rich food all at once!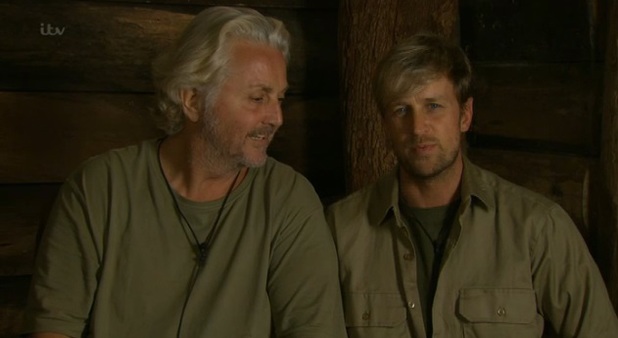 A lot of people were moaning about the line up when it was announced but I thought it was a great bunch of celebrities. A lot of people from different background and ages – it made interesting viewing to see how someone like Alfonso would get on with someone like Joey who are completely different but they got on great. Apart from good old contraband-gate there hasn't been much tension or arguing.
I guess I would like to have seen a bit more drama but there was enough tension in camp I think. There's been a lot of laughs this year from Matthew and his amazing white bikini, to Joey learning how to tell the time, to Alfonso teaching everyone the Carlton dance and of course Ant and Dec's hilarious banter in between.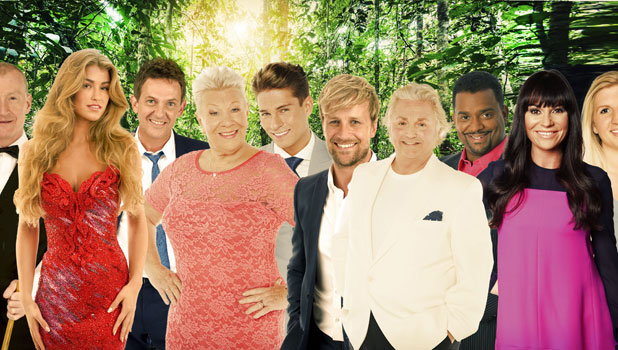 One thing I didn't like was when several campmates won the night in the luxury villa and got to see their loved ones. I thought it was a bit out of character for the show and the prize was just too much. Especially since they were a well fed camp with barely any arguing. They had it quite easy this year I think but mainly because everyone was so good at the trials.
Kian was announced as King of the Jungle which I was really pleased about – I think he deserved it. Don't get me wrong I think he's played a very clever game in there. Not to say I don't think he really is a nice guy, I think he genuinely is, I just think he's been very clever with what he has and hasn't said in there and made sure he's stayed out of any dramas as much as he could. He's been very clever and it's paid off for him. I think Kian will definitely be popping up on our screens some time soon doing presenting work - I think he's a natural in front of the camera and would be great doing
Xtra Factor
or something.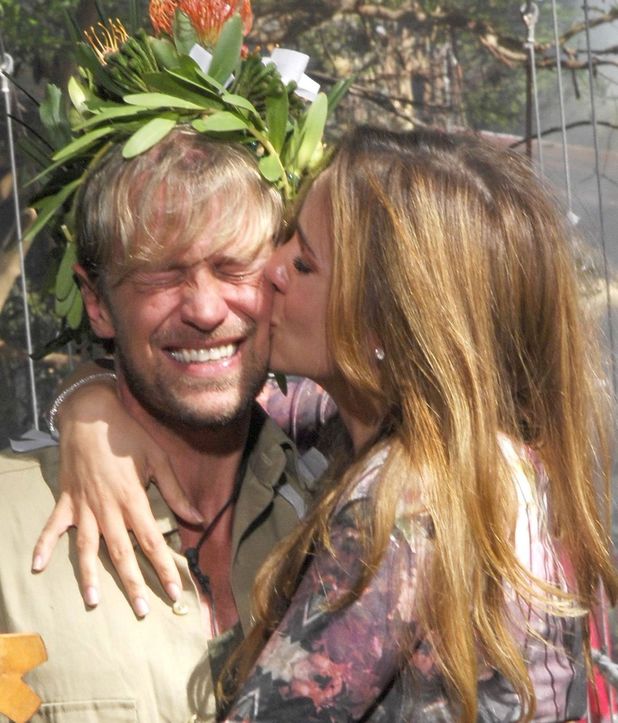 I'm sure David was thrilled with second place. He's done extraordinarily well for someone who many viewers might have had no clue about. He's been calm and collected and yes he's said one or two things out of place and been a bit hypocritical here and there, but he's been the daddy of the camp and held it all together as a calming influence. The right two were the final two and the right person won.
Obviously Joey has been the highlight of the series for me. His trials were amazing, the way he sailed through them, giving everything a go. I'm glad everyone's got to see what a nice, warm hearted guy he is and how much fun he can be. And his banter – everyone is saying 'totes amaze' and 'what YOU saying' now!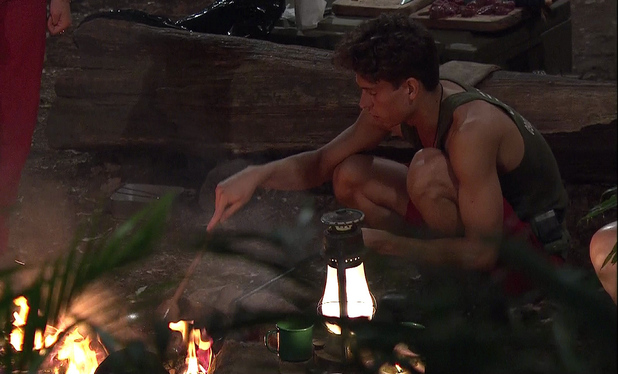 The support he's had on Twitter has been unreal as well. What you see really is what you get with Joey, there's no hidden agenda with him. My favourite part of the whole series has to be Joey doing the live trial and singing karaoke. I could go and watch that back right now and be in stitches. A favourite bit that didn't involve Joey would probably be the other night when the snake tried to go up David's pants during the trial ha ha.
Time for me to sign off, I hope you have enjoyed the show as much as I have and I hope you have all enjoyed hearing my views on all the camp mates – I've loved sharing it all with you guys. xxx