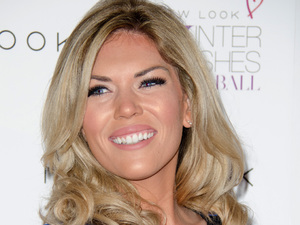 TOWIE's Frankie Essex is blogging every episode of I'm A Celebrity... Get Me Out Of Here! exclusively for Reveal. She'll be giving her frank opinion on her brother Joey Essex and his fellow campmates as they tackle Bush Tucker Trials and live together in the Australian jungle...
Episode aired: Wednesday 4 December
I was
out last night with my Nan and my cousin Chloe Sims
, so I didn't get to watch the show when it first aired. But as soon as I got home, I got a brew on and caught up with the episode, and it turns out it was worth it because last night was a good show!
It was another night of Lucy moaning though, as she told Steve that Alfonso teaching the 'Carlton Dance' the night before was like "being the sermon of the mount". She really is such a moaner, honestly! Sorry that the
Fresh Prince of Bel-Air
wasn't your thing, but the other campmates enjoyed it. You have to let go a bit, Lucy!
Meanwhile, Alfonso nominated himself to do the next Bush Tucker Trial and the other campmates picked Kian to be his helper, as this task needed two people. Amy was a bit put out as she wanted to do the trial but no one voted for her. She hasn't done a trial in a while and I think she is bored and wants something to do. It doesn't help that everytime she says anything, she gets ignored or gets dirty looks. I'm not surprised she wants to get out of the camp for a while and see Ant and Dec! I don't blame her at all.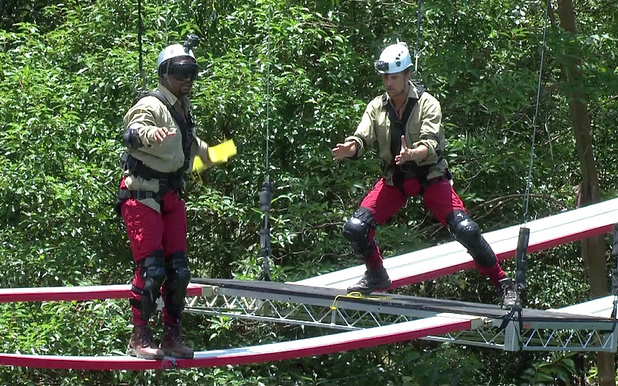 For the trial, Alfonso was blindfolded and had to walk across two giant planks high up in the jungle, while attempting to reach for stars above his head. Alfonso then had to throw the stars to Kian, who was giving him instructions.
They both made that trial look so easy and they won all eight stars, even having time to spare! Amy may not have been as good if she was doing it, but I think she still would have done well, and perhaps would be slightly more entertaining. The celebrities are winning stars for camp, but they are in there to entertain us too, it's not all about winning food.
Besides, when it came to dinner time, the camp were rewarded with crocodile feet – yuck! Amy was getting involved with the cooking but I don't think I would have enjoyed crocodile feet, even if someone like Gordon Ramsay cooked them for me!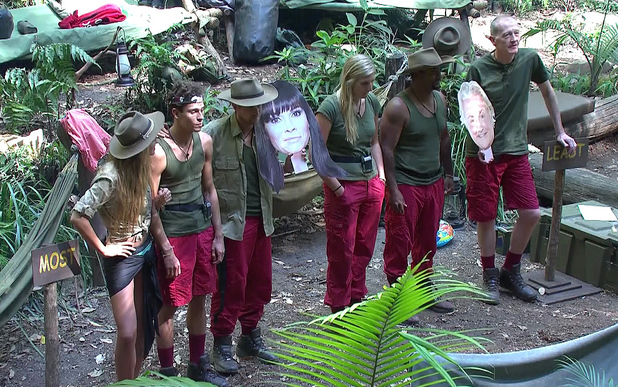 Then it was time for the Dingo Dollar Challenge and David and Lucy had to try and find eggs with the campmates faces on before putting them in order on various topics, such as who is the most famous or most attractive. Back in camp, everyone else had to try to match Lucy and David's answers, which led to a few disagreements, especially over who was the most famous!
I agreed with Rebecca, I would say that Joey is most famous simply because of his name – Essex. Even if you don't watch
TOWIE
, everyone seems to know who he is! Not everyone remembers
The Fresh Prince of Bel-Air
or Carlton – sorry Al! In the end, David and Lucy won the challenge and the camp got twiglets as a treat. I love twiglets. Joey seemed ecstatic with them too, but Alfonso said they were disgusting and tasted like a "pretzel shoved up someone's a*se" – charming! I think last night, Alfonso was trying to take Lucy's crown for moaning!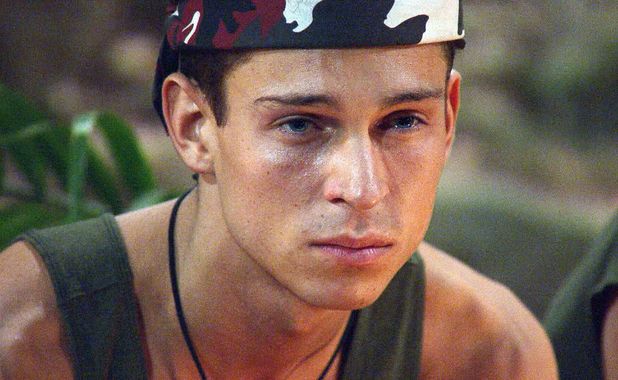 Next, it was time to read out the letters from home, which everyone had won in the small task, in which they had to roll a ball into a specific hole in a keyboard. Thank goodness that everyone got to hear from their loved ones.
This part is always emotional and I had a tear in my eye for all of them, but of course, seeing Joey's face when they read out my email to him was just emotional and lovely at the same time. I am so, so proud of him and I know Mum is as well. Dad sent him an email too and he is waiting out there for him. Joey has totally grown up and has got more independent, I can see it in him. I can't wait to see my little brother when he's back.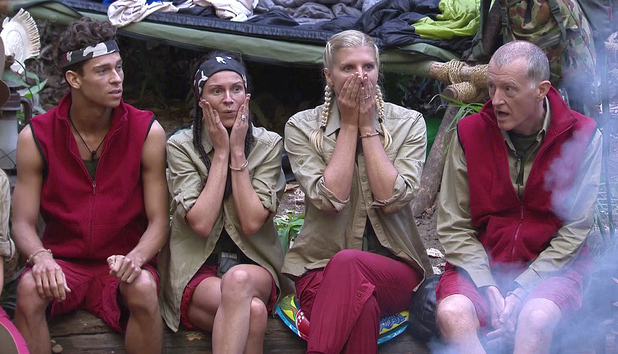 Everyone was sobbing their hearts out. I know they've only been apart for a few weeks and I know people go on holidays for that long, but when you're isolated from everyone it must be so hard – no phone calls, no emails, no texts, no Twitter, nothing. You're with a bunch of people you don't know and no home comforts, so when they hear a few words from a loved one, it must send them over the edge.
I was surprised when Ant and Dec announced that Steve was going home. I really thought it might be David, as he hasn't been as vocal or entertaining as Steve has. I think Steve has done really well in the jungle. Before this, everyone thought he was the boring snooker guy but he has really turned it all around for himself, so well done Steve!!
I'm A Celebrity... Get Me Out Of Here! continues tonight (Thursday 5 December) at 8.30pm on ITV.
Got an iPad or iPhone? Reveal Mag has been especially designed to fit!
Full
I'm A Celebrity
lineup below:
Copyright: ITV