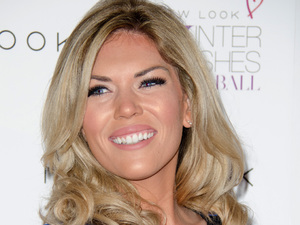 TOWIE's Frankie Essex is blogging every episode of I'm A Celebrity... Get Me Out Of Here! exclusively for Reveal. She'll be giving her frank opinion on her brother Joey Essex and his fellow campmates as they tackle Bush Tucker Trials and live together in the Australian jungle...
Episode aired Monday 2 December
I was loving
I'm A Celeb
last night! I wasn't enjoying Mo's morning farts though!
It was soon time to decide who was going to put themselves forward for the next Bush Tucker Trial, which was called Who Dares Wins Stars - a little line from
Only Fools and Horses
– love that show! Mo is so keen bless her, she really wanted to do the last one and she put herself up for this one straight away. The thing is, no matter how scary it is, it's a way to get out of camp and get away from the boredom I guess.
Mo was asked to do a series of dares from the Wheel of Misfortune. Her first dare was to put her head in a box of crabs for one minute, which didn't seem to faze her at all. She has a lot of guts. There were similar dares, such as having to put her legs into trousers, which had a snake in it, go into a box with green ants and rest a crocodile on her chest! She is totally one of us. She's from the East End, as are a lot of our family, and she's pretty tough too. Mo sailed through all the dares and ended up getting 10 out of 11 stars, which is amazing. Well done Mo!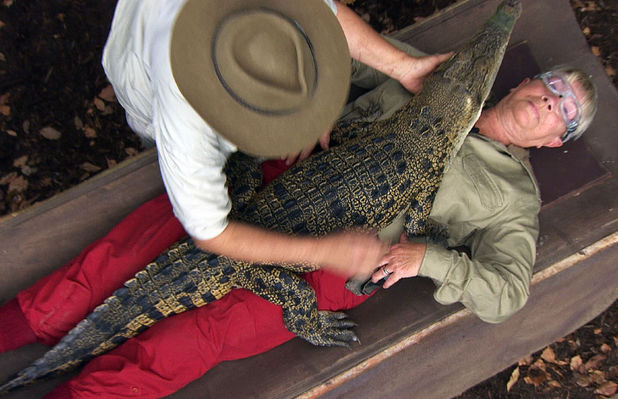 Back to the camp, and Rebecca and Amy were having a chat, and Amy seemed to be very upset. As I said before, I thought it was out of order that she kept the concealer when they already had the chance to give back all of their contraband items. But at the end of the day, what's done is done and they need to move on and give Amy a second chance to put things right. There's no point in crying over spilt milk.
I thought Amy was brave to speak up for herself when she was talking to Lucy, and I respect her for defending herself like that. I also think that Lucy needs to take a chill pill! I think I'd hate to be one of her friends on the outside because it seems like she has no forgiveness or compassion. I know things get heightened in the jungle but come on, Amy's a young girl and she made a mistake.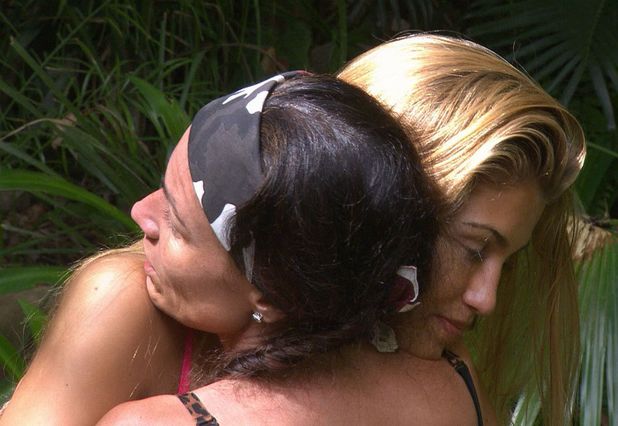 Another day of the Dingo Dollar Challenge and this time it was down to Vincent and Kian to have a go. As part of the challenge they had to decide who was brave and who was the brainiest, so Kian was picked for being brainy and Vincent for bravery. This was quite a good challenge and it was really funny when Vincent flew through the air as he was attached on the zip wire!
Despite winning the challenge, Vincent and Kian didn't manage to bring back any treats for the camp, as the celebrities got the question wrong and lost out on crumpets and butter. How amazing would that treat have been? It would've been one of my favourite things to eat and they were all so gutted, especially Joey!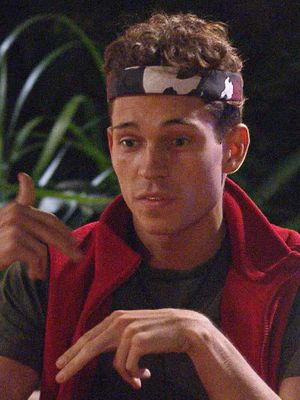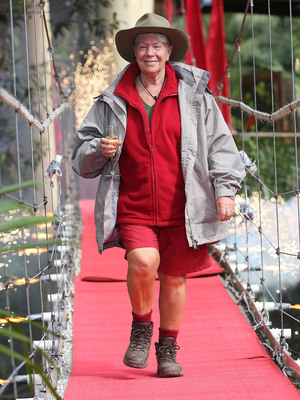 The games didn't stop there for the celebrities, as they had the chance to win more treats in another challenge. I think the campmates are being a bit spoilt this year. Anyway, it was quiz time and the winners would get the chance to unwind down at the Jungle Arms for a few drinks. There were two teams and Mo was the quiz master. The blue team got the most questions right and won, so David, Vincent, Rebecca, Steve and Joey along with Mo, headed down to the pub for a few pints and snacks. They were loving it, especially Joey! He loved dancing along to One Direction too.
Finally Ant and Dec delivered the news to camp that Mo had been evicted. I was actually quite shocked, she's a great character and although I don't think she was very nice to Amy, she did get on with everyone else in camp. Besides, I really felt that last night's show was all about her, especially during the trial and the pub quiz. At least Mo got to experience a Bush Tucker Trial before she left though, she went out on a high.
I honestly have no idea who will go tonight, I think the whole thing is wide open now. Well, except for Joey winning of course!
I'm A Celebrity... Get Me Out Of Here! continues tonight (Tuesday 3 December) at 8.30pm on ITV.
Full
I'm A Celebrity
lineup below:
Copyright: ITV