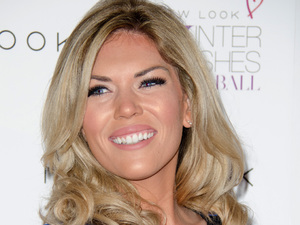 TOWIE's Frankie Essex is blogging every episode of I'm A Celebrity... Get Me Out Of Here! exclusively for Reveal. She'll be giving her frank opinion on her brother Joey Essex and his fellow campmates as they tackle Bush Tucker Trials and live together in the Australian jungle...
Episode aired Friday 29 November
I loved
I'm A Celeb
last night! I actually think it's good now that the public aren't choosing people for trials, as we get to see the others all take a bash at it. The campmates had to decide who was going to do the next one and, as it involved water, they chose Rebecca for the task. David seemed a bit miffed he hadn't been chosen but, even if it wasn't swimming, I am sure Rebecca can hold her breath longer than David can!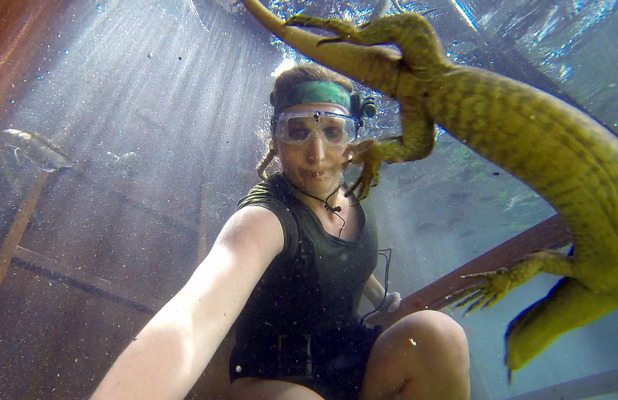 Drown Under was the task and Rebecca was more than up for it. She's had a bit of a backlash recently because she's been exempt from nearly every trial for medical reasons, so it was great to see her really get stuck in! She had 10 minutes to collect 10 stars which had to be guided out of a puzzle all while the water level was getting higher and higher. There were crocodile and eels in there but she didn't really seem that fazed. And she got 10 stars - hurrah! I have to say I think this series has to be the best fed camp ever! They have not gone hungry at all!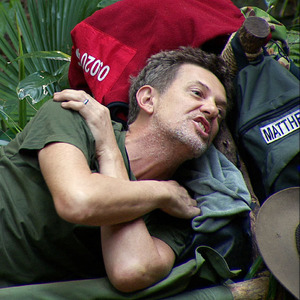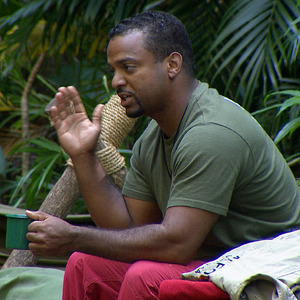 Back in camp, Alfonso nearly lost his rag with Matthew in a big way. Last night, Matthew was correcting Alfonso's speech which did not go down well! Although Matthew was right, the way he says things is just too much. It's not nice when someone is constantly in your face saying, "I'm right, you're wrong ha ha". I think I would have snapped by now too. Steve David said it was hard for Alfonso as he's American and didn't know anyone or know anything about anyone when he came in and then there's the British sense of humour to deal with. I get Steve's point, but I still think Matthew picks apart every tiny little thing people do wrong in there.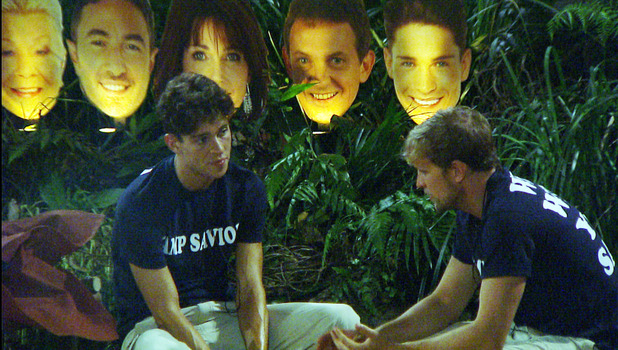 'Camp Saviours' Kian and Joey then started their task. But, before I talk about it, can I just say I am loving the bromance that is going on there! They seem to get on really well and Kian seems like a lovely guy - I can't wait to meet him. I'm sure they will be mates after the show. Back to the task though!
It was a memory task, and the boys had to sit in a tiny little house which Joey said reminded him of Essex - ha ha! - and watch as cars went by with objects in them which they had to rememeber. They had to recall 20 out of 25 in order to win immunity for one person. Joey was worried as he doesn't think his memory is very good (I disagree, I think he's got a great memory), but he triumphed remembering 22 items - go Joey! Of course they had lots of bugs dropping over them, but Joey and Kian are tough cookies and didn't care! Joey was not happy a cheeseburger went past as it's an item he said he's been dying for!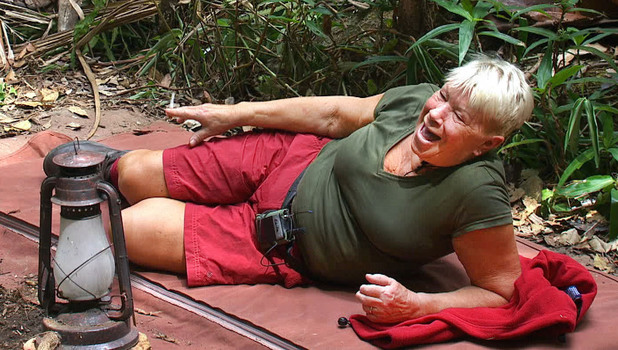 The boys decided to save Laila, aka Mo, from the public vote which is great. There's no way they will pick themselves they're too gracious for that. And once again there is no vote for trial but another vote for another Camp Saviour and that went to... drum roll please... Amy! Which I was surprised about actually as I thought the public may have picked Rebecca after her amazing win at the trial for camp. So Amy is now off to complete trials with Kian and Joey which is a bit of a shame as I was loving their friendship and bromance -I hope it doesn't get ruined or side lined because Amy is turning up. Booooo.
Watch this space!
I'm A Celebrity... Get Me Out Of Here! continues on Saturday 30 November at 9.45pm on ITV.
Full
I'm A Celebrity
lineup below:
Copyright: ITV