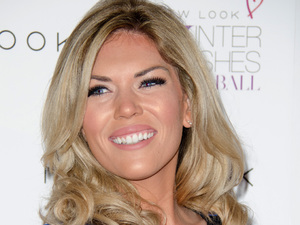 TOWIE's Frankie Essex is blogging every episode of I'm A Celebrity... Get Me Out Of Here! exclusively for Reveal. She'll be giving her frank opinion on her brother Joey Essex and his fellow campmates as they tackle Bush Tucker Trials and live together in the Australian jungle...
Episode aired Monday 25 November
It was another cosy night in front of the TV watching
I'm A Celebrity
. It's so cold outside, so it was nice to snuggle up and see what Joey's been up to. Vincent Simone's been busy peeing wherever he fancies in camp, David Emanuel is busy fretting over his outfit not being colour-coordinated and Laila Morse (or Mo as everyone is calling her) is having a dump and worrying about people being able to hear her! Seriously guys come on, it's getting boring. We need some drama!
Obviously Sunday night was the live trial so last night we got a recap of Joey in all his glory, where he got ten stars for camp. I can never get enough of Joey trying to do the Gangnam Style dance completely wrong, bless him.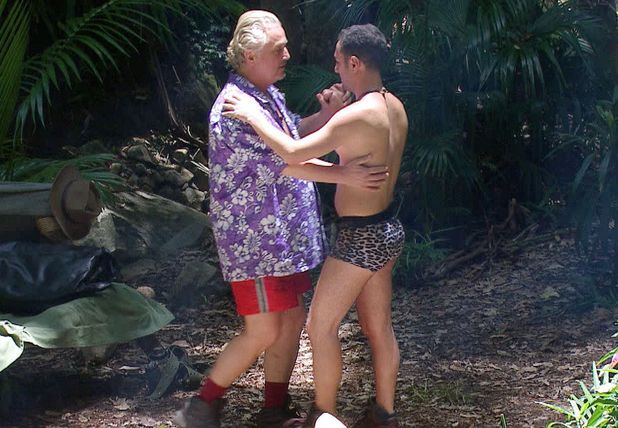 There's a bit of bum envy going on between the men in camp after Annabel Giles said that she loved Vincent's bottom when she saw him teaching David how to Cha Cha Cha, which was actually really cute. For a professional dancer, I was expecting Vincent to look a bit better in his leopard print pants!
I think Amy Willerton was coming across a bit lazy, as it seemed like she would rather sunbathe than help out around camp. I mean, I understand that she wants to sunbathe, especially in the jungle conditions, but if someone asks for help, you do it. Everyone has to muck in.
Lucy Pargeter is doing well holding her tongue but I can see a big argument coming soon. Alfonso Ribeiro is getting annoyed at Rebecca Adlington for making sly comments about people helping out. Alfonso seems to be quite an upfront person and says what he thinks and that's what Rebecca needs to do rather than beat around the bush. Kian Egan seems to have a level head. He's not bitching about people but I do think he is being very diplomatic about what he says when he is in a conversation. I don't think Kian will win but I do see him being there till the end because he is so easy-going and quite a neutral campmate.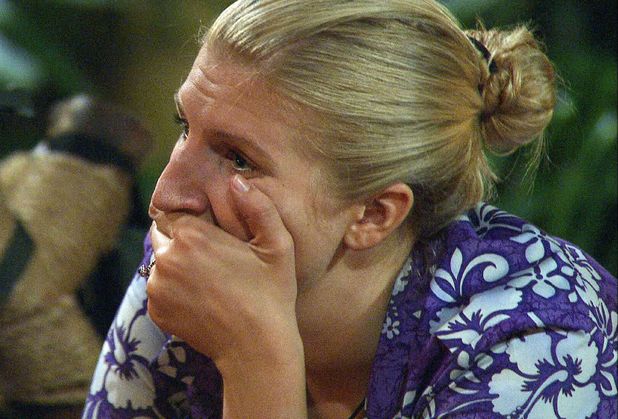 Matthew Wright is getting a bit sick of Rebecca telling him what to do after she helpfully told him that he put the wrong size wood on the fire. She then got a bit upset about it, but Rebecca, if you tell people what to do all the time then someone is eventually going to answer you back!
The daily camp challenge was quite funny to watch but it was a lot at stake for the celebrities because they were trying to win a night of luxury. The teams had to dive to the bottom of a tank to find blocks of letters to make up a word. Joey drew the short straw and had to jump in the tank. He compared the smell to rotten fish - lovely! Joey said that he always used to stink of fish and he's right! He worked with our Dad for a bit at Billingsgate Fish Market and he hated the smell back then too.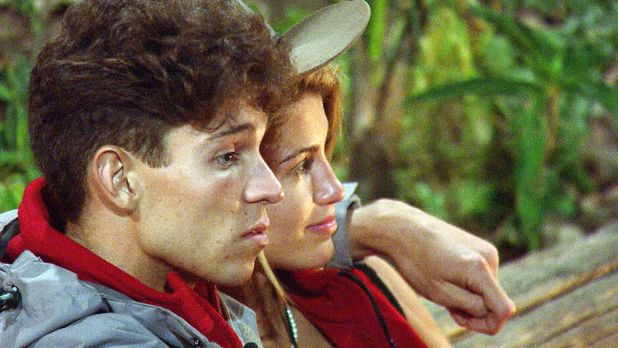 I actually think the fishy smell must have put him off because it's the only challenge or trial that he hasn't managed to win. Poor Joey! And who was Amy kidding? I think she was secretly happy not to get a load of gunk in her hair. I understand that she wants to be more involved in the tasks but I don't understand why she was crying. It didn't make sense. Joey was a gentleman though and made sure she was alright. I said before how Joey likes to look after people and he showed that last night, even giving Amy a big hug and saying that if she needs to talk, he's there for her.
The camp weren't too keen on the possum they got for dinner. In fact, the only person who enjoyed it was my Joey! Watching Kian try to cut it up on the chopping board was making me feel sick. The biggest shock of the show was seeing the public vote for Kian to do the Bush Tucker Trial. Joey seemed glad to get a break and it will be nice to see how Kian handles the trial, as he's said before that nothing really bothers him, so I'm expecting him to do well. We'll soon find out!
I'm A Celebrity... Get Me Out Of Here! continues on Wednesday 27 November at 9pm on ITV.
Got an iPad or iPhone? Reveal Mag has been especially designed to fit!
Check out the official lineup of celebrities:
Copyright: ITV