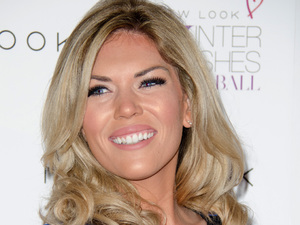 TOWIE's Frankie Essex is blogging every episode of I'm A Celebrity... Get Me Out Of Here! exclusively for Reveal. She'll be giving her frank opinion on her brother Joey Essex and his fellow campmates as they tackle Bush Tucker Trials and live together in the Australian jungle...
Episode aired Sunday 24 Novmeber
What a wonderful Joey-filled night we had last night, with my little brother doing his fourth trial, which just happened to be live!
Once again Joey was picked for the daily Bush Tucker Trial, Cavern of Claws. This time he had to enter a dark cave and find stars using touch and feel while a whole bunch of animals including mealworms, crickets and rats roamed around. He did so well. It's bad enough in these trials when you can see what's crawling around, let alone in the dark when you can't see a thing! The way he was talking to those rats made me laugh though, especially when he said "What are YOU saying?!"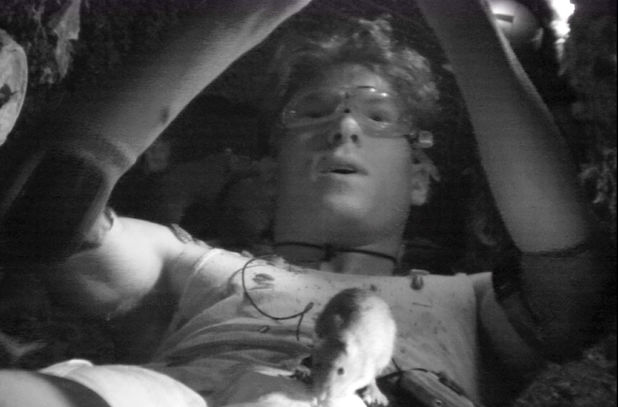 In the end though it was all "sweet" and he got eight stars for the camp. Whoop go Joey! Even though he does well in these trials he is still so entertaining to watch, and that is exactly what he's like at home, there's no act or anything.
It seems like little arguments are developing in the camp now and it's good because it's all been too nice so far, so we need a bit of drama! The dispute shown last night between Rebecca Adlington and Alfonso Ribeiro was one that most people can relate to. No one ever wants to do the washing up!
Rebecca wanted Alfonso to do it, and he eventually gave in but ended up crying about it afterwards. I think everything just got to him, and he clearly misses his family a lot. I think Alfonso is a really nice guy and harmless, but come on, man up a bit!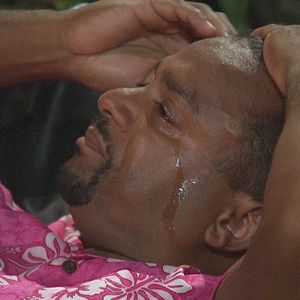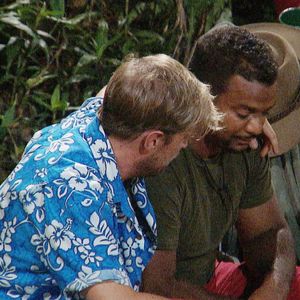 Before we knew it, the next trial was due and Joey was picked by the public yet again! We will of course see some other campmates do the trials soon but I for one love watching Joey excel in all these trials. I'm just so proud of him and to me, he already king of the jungle. Maybe once other celebrities start doing the trails and start losing meals and going hungry, they'll perhaps pick Joey again.
The live trial was called Critters Got Talent and my favourite part was the karaoke bit. Watching Joey trying to sing while having cockroaches all over his face was pretty funny. Bless him, he isn't the best singer in the world but he tried his best.
The charades type game was funny too, with Joey trying to dance while Alfonso had to guess what song it was. This all happened while Joey was covered in slime and creatures of course. Joey did so well and I know people may be wanting someone else to have a go at the trials, but he's doing so well and managed to get ten stars last night. It's amazing, he's getting better and better. I am so proud.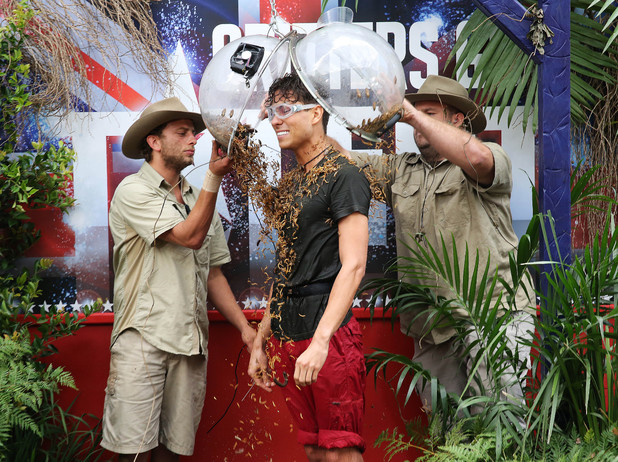 Other than Joey doing trials, the camp also had to do the group challenge at the Freaky Tiki Bar. Some of the campmates had to suck up disgusting drinks to empty a giant cocktail glass, which would eventually reveal a code at the bottom to open a padlock. I bet they all tasted disgusting!
While it was a fun challenge, I thought it went on for too long and I was a bit bored by the end of it. Maybe it would have been better with just a couple of them doing it with less drinks. Lucy Pargeter was getting really competitive, even though she said earlier that she didn't have a competitive bone in her body! Saying that, Kian Egan just pipped her to the post, although it was very close. Now, Kian's team are one step closer to getting a night in luxury. I'm looking forward to seeing who wins this.
I'm A Celebrity... Get Me Out Of Here! continues on Monday 25 November at 9pm on ITV.
Got an iPad or iPhone? Reveal Mag is specially designed to fit!