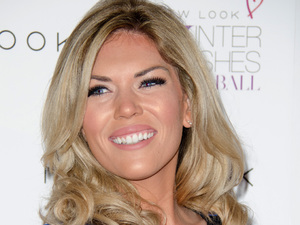 TOWIE's Frankie Essex is blogging every episode of I'm A Celebrity... Get Me Out Of Here! exclusively for Reveal. She'll be giving her frank opinion on her brother Joey Essex and his fellow campmates as they tackle Bush Tucker Trials and live together in the Australian jungle...
Episode aired Saturday, 23 November
I was hoping for a bit more Joey in last night's episode, but the arrival of the two new campmates was the main focus...
The campmates had to guess who was going to win the head-to-head trial between the new campmates, Vincent Simone and Annabel Giles - and they chose Vincent. There were a few girlish screams during the trial, and not just from Annabel! They had to hold creepy crawlies in their mouths for 20 seconds each. Now I know I find them both annoying, but I would find this hard I have to say!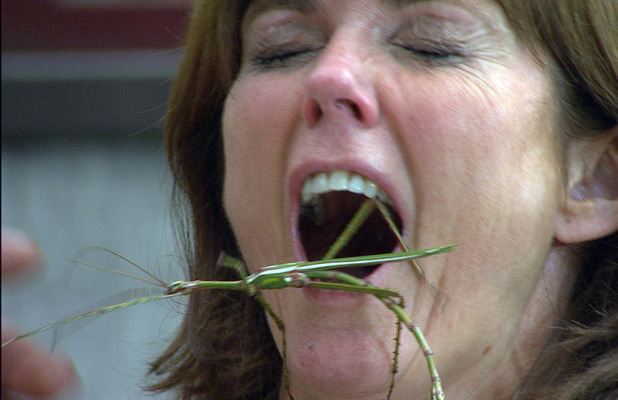 The stick insect was probably the easiest one but, seriously, after a few of the insects Annabel was really beginning to annoy me. Get a grip woman! Vincent was scared and you could tell he was, but he held it together way better than she did.
Dec seemed very amused by it all, though! The faces he pulls - ha ha! - he can never keep a straight face!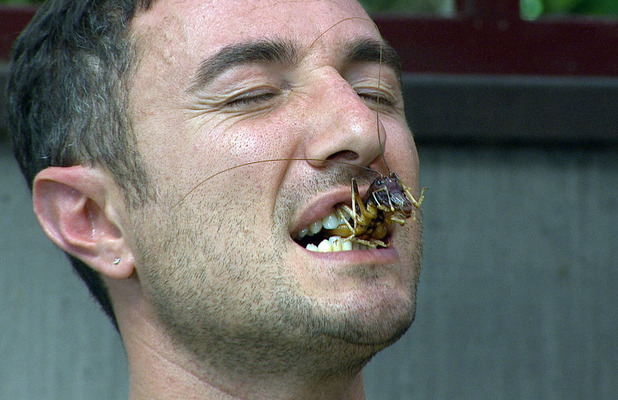 In the end, they had a tie-breaker with a lovely drink made up of all sorts of creatures and whoever drank it first won and went to camp. Annabel lost and had to go back to the outback factory all by herself where she found a map with directions to a jail cell which she was locked in for the night. Everyone seemed to really embrace Vincent when he got to camp and thought his energy and cheeky charm was really welcome. I'll keep an open mind for now!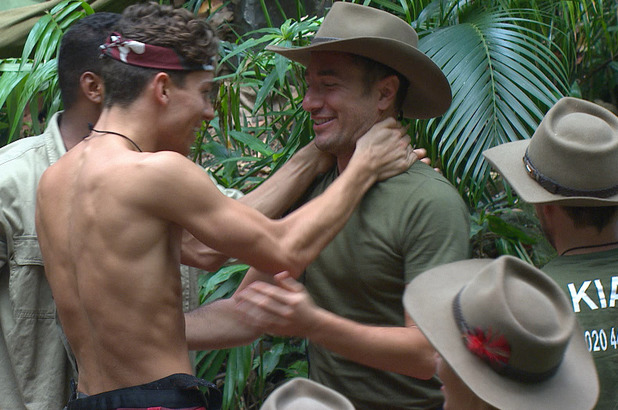 Earlier, the campmates had had a debate about alcohol. I imagine that a little glass of wine or something would go down a treat with most of them right about now but, as Alfonso said, it needs to be a group decision - and Amy was dead against it. I think because they are all starving, marshmallows or a fizzy drink or chocolate would give them the sugar boost they need more than alcohol would.
Then we finally got some Joey time, whoop! A tree house was unveiled for two people to sleep in. Joey immediately said he wanted to go up there - he was so excited, bless him! He was always quite adventurous and energetic as a child, so a tree house is right up his street. And he gets to share it with Amy which is nice.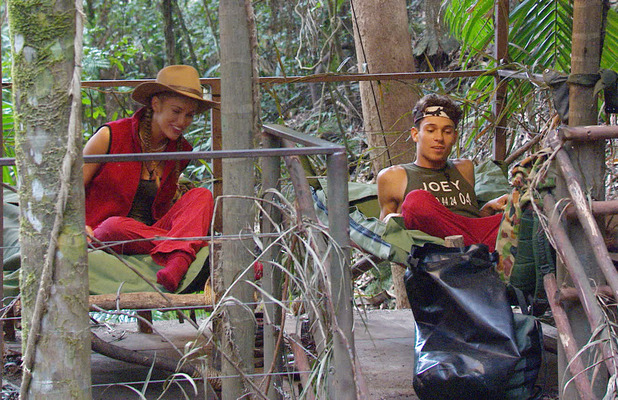 I still don't see a spark between them, but I think they will be really good friends after the show. Then it was time for dinner and Joey offered to cook - but the camp went deadly silent. Tumbleweed! He's not bad at cooking for a young, single guy, but whilst Joey is right, we are having Christmas dinner at his house, I'm not too sure it'll be him cooking it!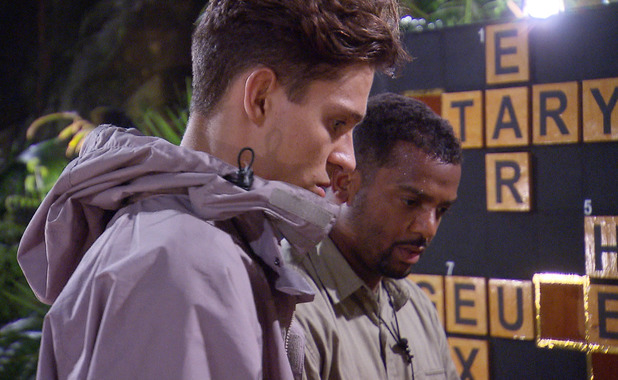 It was then down to Alfonso and Joey to get Annabel out of the jail cell she had been sat in by filling in a giant crossword with her answers to certain questions about herself. Joey did so well on the spelling, I was so proud watching him.
And tonight (24 November) we have two special treats - a live Bushtucker Trial (which I hope will involve Joey) and the normal trial which definitely does involve Joey! See you tomorrow for a Joey-filled blog!
I'm A Celebrity... Get Me Out Of Here! continues on Sunday 24 November at 9pm on ITV.
Check out the full
I'm A Celebrity
2013 lineup in pictures below:
Copyright: ITV