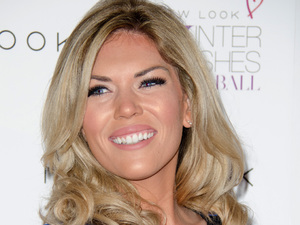 TOWIE's Frankie Essex is blogging every episode of I'm A Celebrity... Get Me Out Of Here! exclusively for Reveal. She'll be giving her frank opinion on her brother Joey Essex and his fellow campmates as they tackle Bush Tucker Trials and live together in the Australian jungle...
Episode aired Friday, 22 November
Another cold evening and another cosy night in front of
I'm A Celebrity
!
All the campmates have been complaining about the bugs. I hate bugs but, when you do this show, you just expect it! Loving the self-made mosquito net that Laila made for her head though - genius!
Next up was Amy's trial. She was suspended high up in a box and had to put codes in to release stars. She actually did really well and didn't seem fazed by any of the cockroaches crawling all over her - apart from a few "oi don't bite me's"!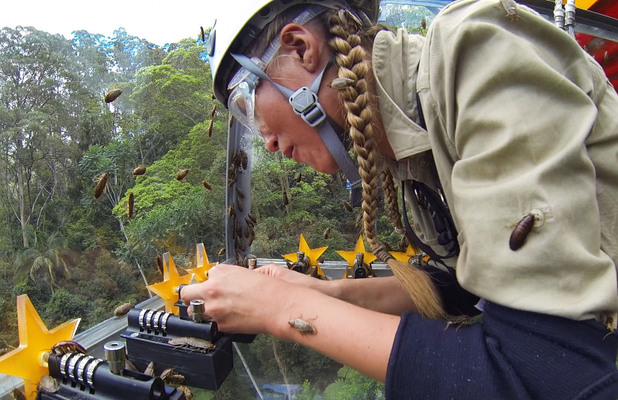 There were thousands in there with her, it was creepy sick as Joey would say! She ended up with seven stars which the camp were delighted with. Seven seems to be the lucky number at the moment.
Next up was the funniest thing I have ever seen. Literally. Matthew Wright recreating Myleene Klass' shower scene in his very own white bikini. Oh my god, I had tears rolling down my face. So funny! I've always thought Matthew had a good sense of humour from shows he's done in the past but that was something else!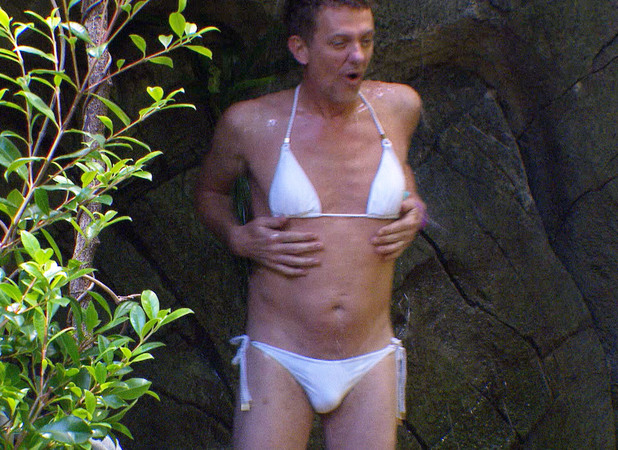 Matthew continued to be the star of the show taking on the Dingo Dollar Challenge with Kian. They had to dig to find arrows with a distance on them in metres and follow the directions to find the dollars. After a few debates about how big a metre was (Matthew amusingly said the Irish definition of a metre is somewhat different to the rest of us, ha), they eventually found the bag of dollars and decided they were going to take crisps back to camp.
Next, to shake things up in camp, we were presented with two new campmates – Annabel Giles and Vincent Simone. Vincent seems very full of himself which may seem a bit cheeky and charming to begin with, but will wear thin with everyone very quickly.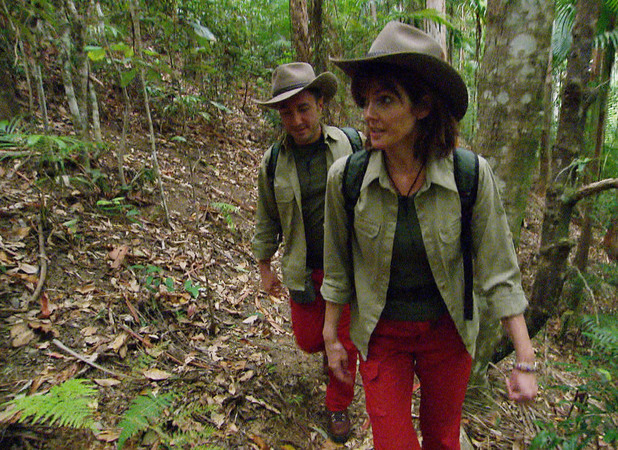 And Annabel is annoying – moaning about one cockroach on a hat as if it was a great surprise it was there. You're lucky you weren't Amy love, with 40,000 of them all over you inside a tiny box! Both of them during their task (where they had to put corks on hats) were just really, really annoying. Annabel is going to get voted to do loads of Bushtucker Trials now I reckon and the camp will end up very hungry.
Lastly one question - why are all the campmates calling Laila 'Mo' after her
EastEnders
' character all the time!? It's so funny and she doesn't seem to mind!
I'm A Celebrity... Get Me Out Of Here! continues on Saturday 23 November at 9.30pm on ITV.
Check out the full
I'm A Celebrity
2013 lineup in pictures below:
Copyright: ITV